Pixmover Brings GPU-Acceleration to High-Res Storage & Transfer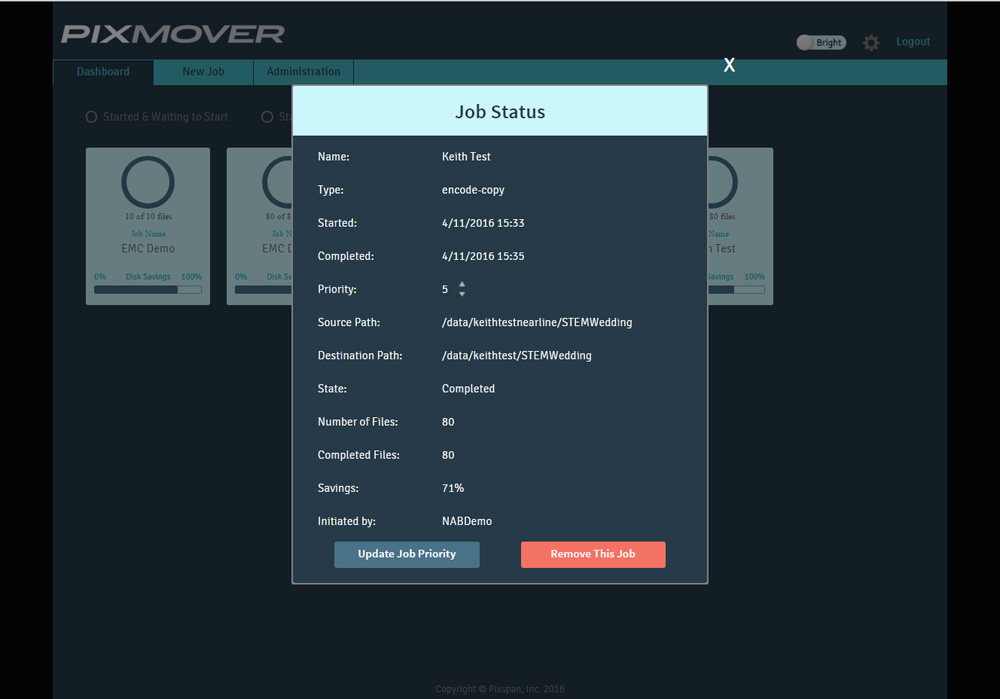 Pixspan PixMover high-resolution workflow software, first introduced at NAB 2016, has been updated and is currently available with GPU acceleration, supporting 4K workflow speeds. PixMover performs bit-exact round trip encoding and decoding for full resolution image storage, saving more than half the standard amount of storage and networking resources. It stores smaller Pixspan-encoded copies of images, and then restores those images when they are needed to bit-exact replicas of the original images.
When used with a dual-processor server and NVIDIA M6000 GPU card, Pixspan says PixMover operates two to four times faster than through a CPU-only server. The company has just demonstrated this latest version at the Innovation Zone during the 2016 HPA Tech Retreat UK, 13-14 July in Oxfordshire, England.

PixMover automatically creates proxies within each frame file container. The proxies can be viewed instantly without further processing or other software. Users can check a file's content without using a special application to open it in full resolution, and save time creating and creating and tracking proxies.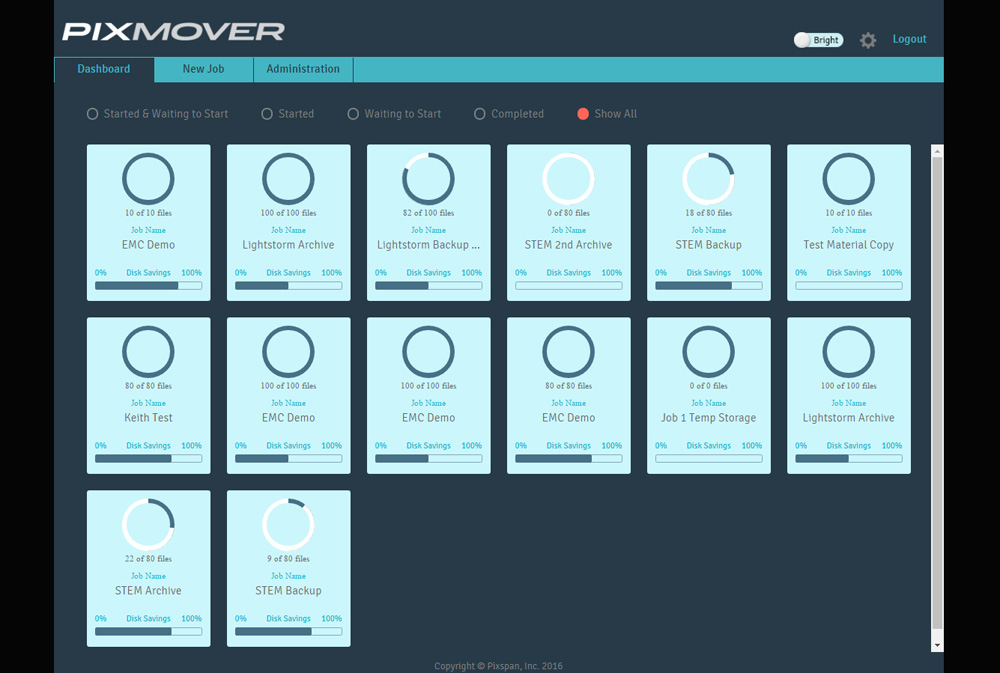 Adding the GPU capability to PixMover increases the speed of both storage and transfer workflows. Requiring 50-80 percent less space, 4K digital intermediate files and uncompressed camera raw can be stored on NAS or SAN systems and restored to full resolution at 4K workflow speeds. For file transfers, full-quality files can be transferred in approximately half the time or less while consuming less bandwidth, making the first full resolution frame available on the receiving end within one second, according to Pixspan.

The software's graphical UI makes it possible to use PixMover to free up space on storage volumes that are full, avoiding the need to expand file systems, add storage or offload to tape. Using drag-and-drop, you can choose between compressing files in place or moving them to different storage volumes for restoring back to full resolution later. In either case, space becomes available to accommodate new projects.
PixMover is available through resellers as a pay-as-you-go software on off-the-shelf hardware. Pixspan software is sold on a subscription basis for periods as short as one month. www.pixspan.com