AFTRS Open Day Set to Transform Screen Careers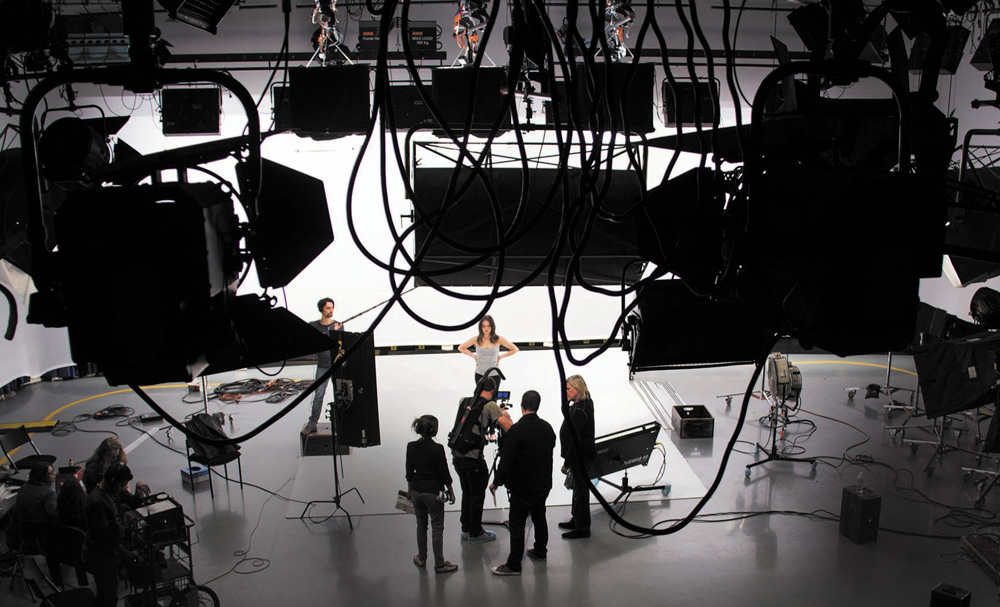 Interested students can learn how to give their screen and broadcast careers a head start at the Australian Film Television and Radio School Open Day 2016 on Saturday 10 September. Experience real film, TV and radio studios in action, learn about the range of courses available in 2017, meet some of the Schools' recent successful alumni and see for yourself why AFTRS, established in 1973 to support Australian creativity and storytelling, is among the top film, TV and radio schools in the country.
AFTRS CEO Neil Peplow said, "At our annual Open Day, AFTRS throws open its doors to everyone. Australia has a diversity of voices and we want to find and empower storytellers from all over the country."
Open Day is a great opportunity for anyone interested in studying for a career in the screen and radio industries. AFTRS will be launching its new line-up of undergraduate and postgraduate courses for 2017 and there'll be lots to see and do throughout the day.
The School runs a large number of different BA Screen-Production degrees, Diplomas, Advanced Diplomas, Postgraduate Courses plus Short Courses and School Holiday courses. Among the nine Diploma courses is one in Editing, and the eight Advanced Diplomas include one in Editing and one in Visual Effects. The eight Graduate Certificates include a Graduate Certificate in Editing.
The MA Screen degrees include Business & Leadership, Animation & VFX, and Editing. AFTRS' MA program offers more than just learning the tools of the trade. The Master of Animation & VFX, for example, provides an entry into a community of professional artists who contribute to the craft.
At the Open Day you can experience AFTRS' up to date film, TV and radio studios in action and have a go at being a TV presenter yourself. There will be a chance to take part in a live broadcast from the AFTRS Radio Tent on the lawn outside the School, and experience Virtual Reality first hand with AFTRS' VR narrative 'VR Noir: A Day Before the Night' developed with Start VR. Or, ride in a crane and operate a cinematographers' remote control camera.
People to meet include AFTRS alumni such as Triple J's Hack show producer Karla Arnall and writer/directors Malina Mackiewicz and Warwick Young, whose student films have collected prizes at major film festivals around the world. Industry experts working as AFTRS tutoring staff will be there also. You can get tips on preparing your application and the AFTRS merit selection process, and find out about FEE help and other support for students.
AFTRS graduates are sought after for their dynamism, broad base of skills and ability to add value to a company from day one. The School has an impressive list of alumni including Jane Campion ('The Piano', 'Top of the Lake'), Ivan Sen ('Goldstone') and Margaret Sixel, winner of the 2016 Academy Award for film editing this year for 'Mad Max: Fury Road'.
If you cannot attend AFTRS on the day, you can visit the AFTRS Website and Facebook for the live stream. For more information, to register for up-dates, and for details of how to access the live web stream, go the AFTRS website.