AFTRS Opens Masters Course for Animation and Visual Effects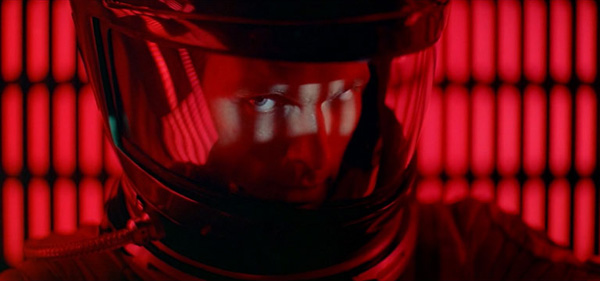 AFTRS in Sydney is starting a new course for animators who want to earn a postgraduate qualification, titled Master of Arts Screen: Animation and Visual Effects. Commencing in February 2017, it will be a fulltime course delivered on campus and online over two years. Applications are now open and will close on Friday 18 November 2016.
According to AFTRS, animators and VFX artists have a special voice among screen artists. They have been catalysts for change both in terms of process and systems for film and TV production. Using their detailed understanding of the real world to enhance and challenge its basic structure and create alternate realities, they can capture the imagination and bring stories to life.
Therefore, the Master of Arts Screen course encompasses problem solving in real-world situations with available resources, storytelling, respectful and constructive collaboration to achieve a shared creative brief, plus knowledge of the other departments and the iterative workflow that defines the animation and VFX development process.
AFTRS has a strong tradition in animation and VFX education. As well as learning the tools of the trade, the program will open up a community of professional artists who contribute to the art of animation. AFTRS graduates' work includes the Oscar-nominated short animation, 'Birthday Boy' by Sejong Park and VES Award-winning short VFX film 'Plastic' by Sandy Widyanata. Among the school's alumni are Emmy Award-winning motion artist Patrick Clair, now part of motion graphics studio Elastic, plus animation and VFX artists now working at ILM, Animal Logic, Framestore, Rising Sun Pictures and others.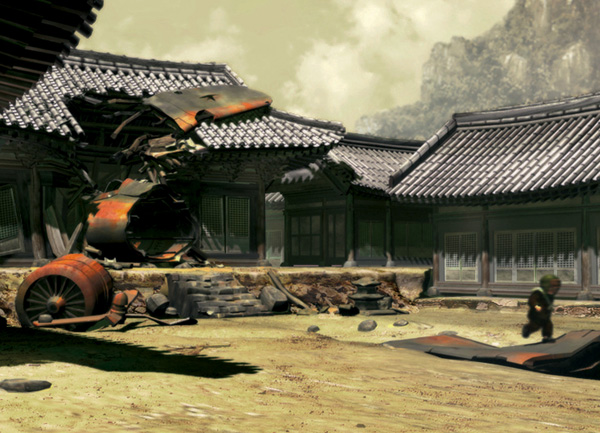 The first year is made up of creative and technical workshops in which working animators contribute to the program, giving insights into their practice. In small, cross-disciplinary groups, students collaborate with their colleagues to develop an adaptable, creative skill-set and a vocabulary for cinematic storytelling. In the second year, students work on a funded, individual or collaborative project using facilities at AFTRS, which they will present to a publisher and screen to a public audience to test the realisation of their creative intentions. In the second half of the year, students write a final positioning paper, serving as the basis of a preferred, four-week professional placement.
One of the best reasons to take on this course is that it gives you an opportunity to learn and work inside Sydney's entertainment production district while you conceptualise and lead a creative, cross-disciplinary project using state-of-the art facilities. As well as skills, you will gain creative agility to adapt to the rapidly growing, changing industry landscape. The course also relies on collaboration to complete projects, bringing the chance to develop critical networking and team-building skills. You will experiment with various specialisations across the cinematic arts as well, following the path of successful AFTRS graduates of this program and opening the door to work in film, television and creative industries as art directors, animators, compositors, motion designers, directors and researchers.
Specialisation
When applying for the course, you will be required to nominate one of 11 specialisations you intend to study. Entry to each specialisation is determined competitively on assessment of specific application tasks, and successful applicants won't be able to change specialisations at any stage.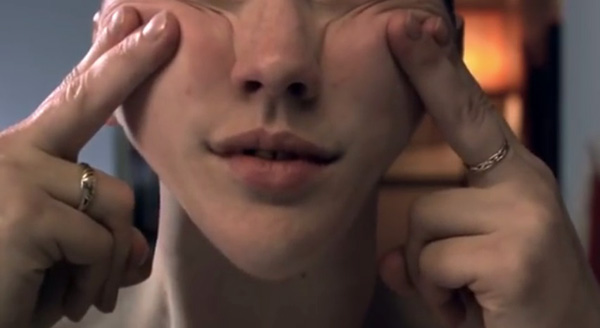 Through small group teaching, mentorships and exercises, you will focus on the concepts and technical skills relating to your discipline, integrated into a program of shared subjects and collaborative exercises across the MA Screen. For full information on applying see the dedicated page for this course.
Head of Animation & VFX
AFTRS also has a new Head of Animation & VFX, Susan Danta, an award-winning animator with over 15 years of experience in film and television. Her work spans traditional and digital techniques and she is researching digital innovation in animation arts.
Susan is also an experienced teacher and the recipient of UNSW Art & Design Dean's Award for Teaching, recognised for Outstanding Contribution to Student Learning. She is an AFTRS graduate with a Master of Digital Media 2007, a graduate of VCA's School of Film and Television with a Postgraduate Diploma 2000, and a current creative-practice PhD student at the National Institute for Experimental Art.
Susan's films include 'Heirlooms', winner of Best TV Series, Bradford Animation Festival, 'Mother Tongue', an AFI nominee, and 'The Bronze Mirror' and 'Driving Home', both of which won Best Australian Animation at MIAF. Her commercial projects include the 2011 SBS network refresh, on-air design for Disney Channels Australia and the Nine Network, plus projects that have received nominations for the Sydney Design Awards and Promaxbda, both in 2012. She has exhibited at exhibitions in Australia, South Korea and the US. www.aftrs.edu.au