Mixing Light Supports ACES to Support Colourists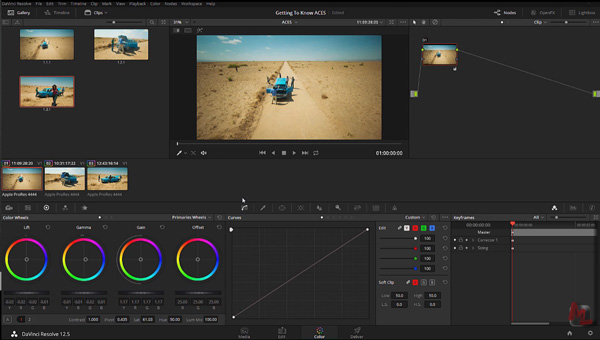 Mixing Light training and educational website, dedicated to colour correction for moving images, has published a free four-part tutorial on the Academy Color Encoding Specification, ACES, designed to help colourists understand the specification and how it will impact their workflow.

ACES, published by the Academy of Motion Picture Arts and Sciences (AMPAS), is a global standard for visual consistency in motion picture and television production. It encompasses imaging, interchange and archiving, and is designed as a reference to use throughout production, VFX, post and archiving workflows - so that everyone sees the same image, no matter where they are working.

Since its release at the end of 2014, ACES has been regularly adopted for use on features and larger television productions. Patrick Inhofer, one of the three co-founders of Mixing Light said, "AMPAS has been promoting ACES and the advantages of a sophisticated colour management system at events all over the world during the past year. However the specification is now finding its way into productions beyond cinema and bigger budget TV programming, such as documentaries.
Talking in Colour
"Such projects are normally graded using Rec. 709 colour space, with the associated difficulties encountered when manually matching shots and tweaking VFX/CGI. We thought that the time was right to produce this free tutorial for colourists who might be dealing with ACES for the first time on upcoming projects."
Robbie Carman, also a co-founder, said, "When trying to manage VFX workflows without a colour management system - especially in Log workflows, which are typical of feature films - digital artists have to make many guesses throughout the pipeline. What gamma is being used? Should we render out to P3, Rec. 709 or the original Log space? Was a LUT used to transform these shots and, if so, where do I find it?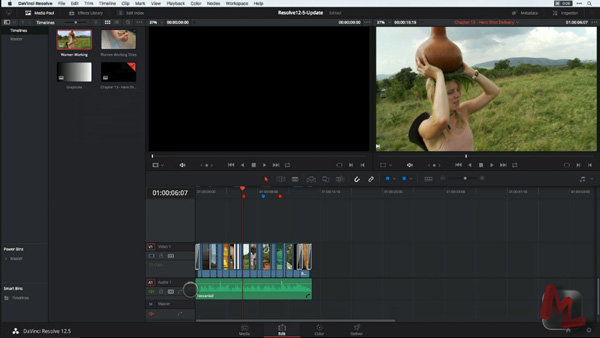 "ACES is a robust colour management system standardizing many such issues. Without it, the artists could end up delivering mixed gammas and colour spaces. This makes colour correction and visually matching deliverables to each other, much more difficult. Instead, ACES gives teams of digital artists, working on a wide range of digital tools, a common exchange format and pipeline. The net result is, hopefully, the elimination of guess work and fewer costly mistakes."
Pure Transformation
Over time, as ACES has become a recognised standard for managing colour throughout the lifecycle of a motion picture or television production, it has also been valuable in solving problems resulting from using a variety of digital cameras and formats within a single production, and from worldwide collaboration using digital files.
"One of the main benefits of an ACES workflow for colourists is that it can start with captured, referred data that is specific to each camera system's signal design, and transform that back into the pure, unadulterated linear light information that was in the actual scene in front of the camera, theoretically, without any camera bias. That is why ACES is often described as 'scene referred' or 'scene linear'. Technically ACES seems intimidating, but once you get to know it, you realize its irresistible power," said Robbie.
Mixing Light's three-part tutorial on the essentials of ACES is geared toward DaVinci Resolve colourists who need to get up to speed with its terminology, setup and workflow. It aims to translate the technical aspects of ACES to a language a wider audience of colourists, editors, directors and DPs understand.

Mixing Light also regards ACES as future-proofed because its colour space is large enough to cover the entire visual locus – that is, all colours that humans are able to see. Whatever future colour spaces for presentation and distribution are developed, new transforms can be written using the Colour Transform Language or CTL to parse the ACES data into whatever space is appropriate. In terms of precision, ACES uses Open EXR 16-bit half-float processing, which results in 33 or more stops of scene referred exposure.
DaVinci Resolve & Other Grading Systems
Mixing Light's ACES tutorial topics includes a breakdown of the specification itself, the ACES terminology and pipeline, getting set up to work with ACES in DaVinci Resolve, tips for VFX work and others.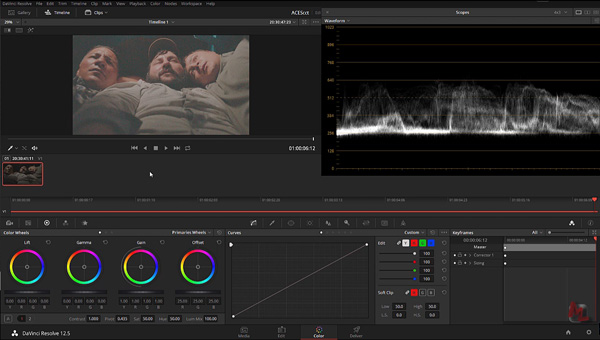 Robbie said that as colour correction mentors, they are focussing on DaVinci Resolve for a few reasons. First, ACES has to be shown in action, using software - there is no ACES standalone application – and Resolve is currently the only dedicated colour grading application that has a free version, accessible to anyone, and also supports ACES. "Our membership, as well as the founders of Mixing Light, mainly comprises DaVinci Resolve colourists, and in editing software, ACES support is either rudimentary or non-existent," he said.
"Also, Mixing Light strives to keep its tutorials pithy. One way to do this is to restrict teaching a concept like this to a single app in a single tutorial. Then, to span a single concept across several post-production applications, we offer tutorial series. This is intentional and helps keep the content bite-sized and digestible.
"So at the moment, Resolve happens to be the most open and approachable tool for teaching the nuances of ACES. But in the longer term, we won't stop there. In the next few weeks, for example, Mixing Light will show how to implement ACES in NUKE. As an on-going training site, our commitment to teaching these concepts demands a long-term approach. As more software implements ACES, we will teach our members the opportunities and pitfalls of executing ACES workflows in other host applications."
The free four-part primer on ACES, starting with part one, titled 'Getting To Know ACES', is available here, where links to the other sections are also available. mixinglight.com