AFTRS Opens New Courses in Graphics, VFX and Editing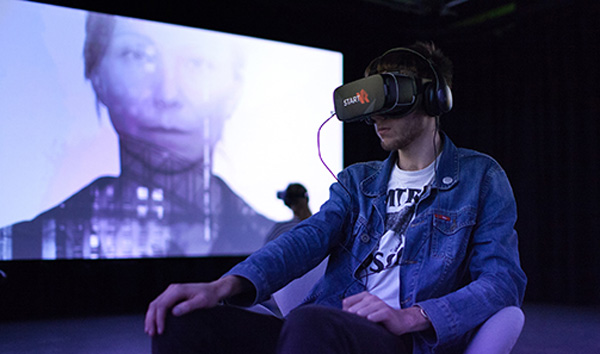 From February to June 2017, AFTRS is running short courses for graphics artists, editors and post production professionals in Avid, After Effects, DaVinci Resolve and more, plus an Intro to VR.
GET CUTTING WITH AVID
This practical course will introduce you to the fundamentals of Avid Media Composer, getting you up and running in one day. It's suitable if you work in post production but are new to Avid, or if you know Avid but need a refresher. You might also be trying to enter the industry and aspire to work in post production.
Run in a professional environment, you'll look after and manage your own folders and bins, create user settings to streamline your work, and use titles and locaters to create meaningful references. No editing experience is necessary.
18 Feb 2017


AFTER EFFECTS FOR BROADCAST GRAPHICS
This weekend intensive provides a detailed introduction to desktop compositing for broadcast using Adobe After Effects CC. After Effects is the most commonly used graphics program in Australia for the preparation of broadcast design/graphics in TV.
The course is suitable for editors who use NLE systems such as Avid or Final Cut Pro for titling, and for broadcast designers, interactive media produers, graphic designers and art directors wanting creative control over broadcast graphics. Each student will be working in a lab-based environment and will be allocated an Apple computer for the course duration.
11 – 12 Mar 2017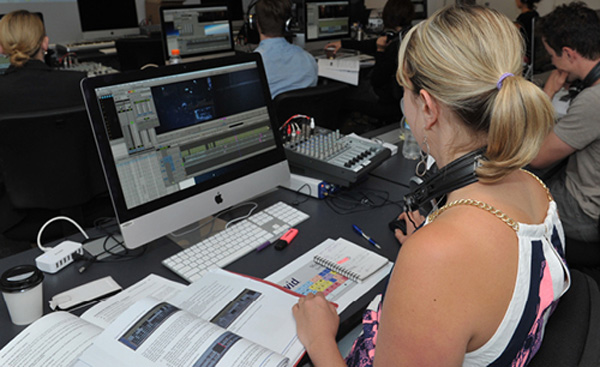 COLOUR GRADING WITH DaVINCI RESOLVE
This 2-day lab-based course will explore the basics of colour correcting and grading using the industry standard DaVinci Resolve 12 software. It is a hands-on workshop featuring demonstrations and practical exercises in colour correcting and colour effects.
The class is ideal for first time users. Receive practical training on workflows, basic colour theory, grading approached and techniques.
18 Mar 2017
DATA MANAGEMENT IN POST
Is the fast changing world of file-based cameras and data wrangling doing your head in? This one-day course will help you untangle all the information and teach you what you need to know.
If you are a Producer, Production Manager, Editor, Assistant Editor or anyone working in a post-production environment, you'll gain a greater understanding of file-based media and taking advantage of file-based workflows in the edit suite. Practical demonstrations, data delivery and distribution channels are covered with opportunity for a meaningful Q&A.
8 April 2017

INTRO TO VR
This course will give you a good overall understanding of the Virtual Reality landscape and specifically how to approach the medium from a narrative and storytelling perspective. You'll also learn about the entire production and post production process involved in creating a 360 video.
The course covers the creative considerations involved in developing VR content and the workflow involved. Tutor Nathan Anderson has an impressive career in multimedia and is the co-founder of Start VR whose credits include VR Noir: A Day Before the Night and the Vivid 2016 program.
22 – 23 April 2017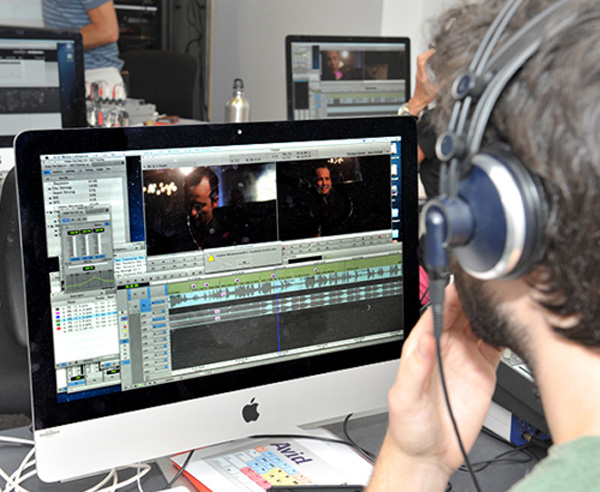 TV ASSISTANT EDITOR
The Australian TV industry is crying out for more trained and skilled Assistant Editors. This 3 day practical course gives students a thorough, hands-on intensive experience in the duties, technical skills and responsibilities of the Assistant Editor. No prior editing experience is required.
Taught by experienced Supervising Assistant editor Rebecca Edwards, whose credits include many large scale, fast turnaround reality formats including Big Brother, The Biggest Loser and Junior Masterchef.
29 – 30 April 2017

AVID 101: EDITING ESSENTIALS
This 3 day Avid-accredited course is the first step in achieving confidence, creativity and efficiency with Avid Media Composer 8, the non-linear film/video editing application used in most television productions. Along with its counterpart, Media Composer 8: Part 2 Effects Essentials, this course provides the foundation for Media Composer User Certification.
The training is hands-on and features real world lessons on projects ranging from extreme sports and dazzling documentary footage to an episode of the television show Hell's Kitchen.
13 – 15 June 2017 www.aftrs.edu.au