Cogswell MediaWorks Makes the Moves on Rapid Transit Promo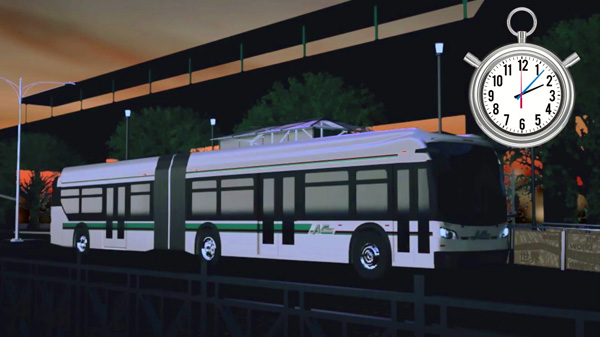 Cogswell College digital arts and engineering school has produced an animated public service video for a local transit agency, giving commuters a vision of what a new bus system will mean for daily travel.
Cogswell joined creative forces with the Alameda-Contra Costa Transit District, or AC Transit, around Oakland just north of San Francisco. AC Transit is California's third-largest bus agency, supplying approximately 200,000 daily passenger trips on 151 bus lines throughout a 942 km² service area.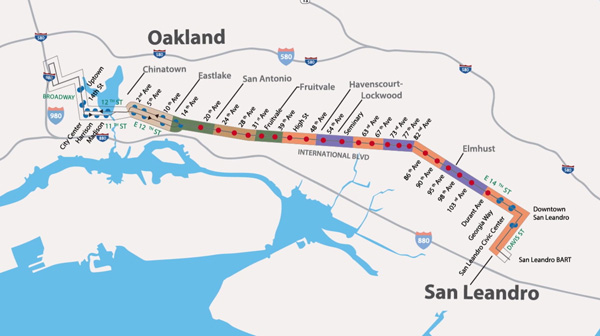 In June 2016, AC Transit announced it would start construction of the East Bay's Bus Rapid Transit (BRT) system. The BRT will increase reliability and reduce travel times along one of the East Bay region's busiest corridors. AC Transit sought a public messaging campaign that would appeal to the social and cultural diversity of the East Bay.

After searching for community based groups and colleges supplying digital art, animation and audio services, Cogswell College's MediaWorks program gained the approval of AC Transit's executive staff. Twenty-five students and AC Transit staff together designed music scores, digital art and animation to depict the landscape of the BRT route and incorporate the corridor's diversity. The result was this video to help Bay Area public transit agencies communicate better with the riding public.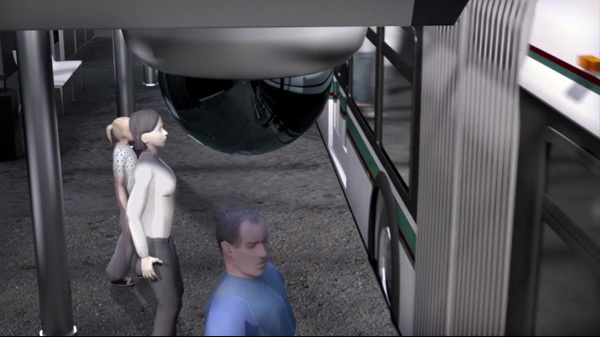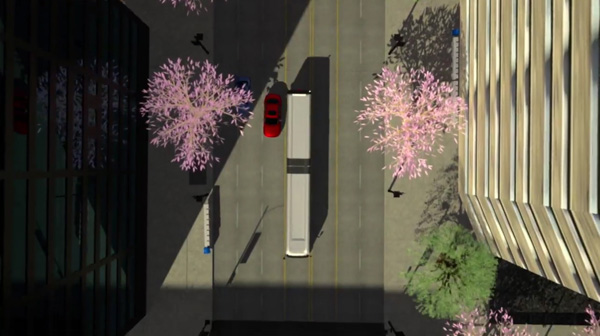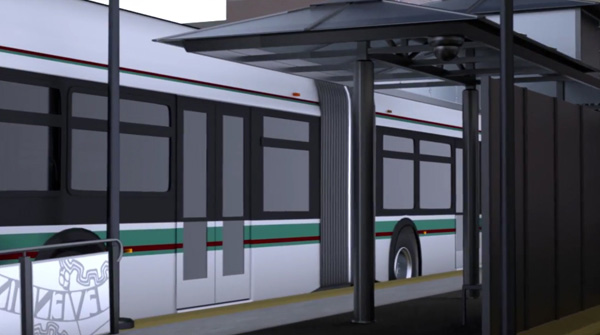 "The students from Cogswell College's MediaWorks program were given a very specific project, with very specific guidelines with what we wanted as a client," said Robert Lyles, AC Transit's Manager of Media Affairs. "We had a multi-million dollar project that most riders in our transit district did not know about. We needed to make this video digestible. We had to put together a video that would not only educate riders about the Bus Rapid Transit system, but also offer a vision of what BRT would mean for their daily commutes and how it might improve their neighbourhoods. The final video delivered by MediaWorks definitely achieved that goal."

The success of MediaWorks' project has led to a second collaborative agreement between Cogswell College and AC Transit. At present, students from Cogswell's Game Studio students are developing an original game app for AC Transit. This transit-themed video game, titled 'AC Transit: Drive' will become the agency's first app and will be available via Apple and Google App stores early in 2017.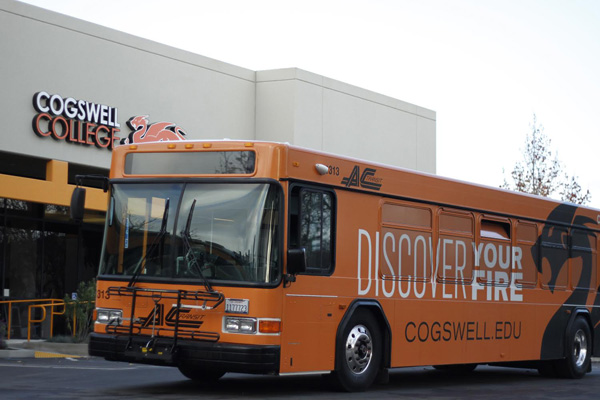 For their animation work so far, Cogswell College received payment in-kind from AC Transit, who have completely 'wrapped' one of their 40ft busses in paintwork displaying Cogswell's logo, dragon mascot 'Cogs' and orange-and-black colours, plus their slogan 'Discover Your Fire!' Seen by an estimated 170,000 passengers per day, the bus is helping to promote Cogswell College to East Bay residents. cogswell.edu