ACM SIGGRAPH Selects Blue Sky TD to Chair 2019 Conference
ACM SIGGRAPH has selected Mikki Rose, Fur Technical Director at Blue Sky Studios, as the SIGGRAPH 2019 Conference Chair. Mikki, who chaired the Production Sessions during SIGGRAPH 2016 this past July in Anaheim, has been a volunteer and active member of ACM SIGGRAPH over the last 15 years.
SIGGRAPH Conference Chairs work with the Conference Event Director, Advisory Group, committees and contractors on the conference logistics, leading and participating in strategic and long-range planning for the SIGGRAPH conferences. The job normally begins two years before their particular conference and continues until the January after it.
SIGGRAPH Conference Advisory Group Chair Rebecca Strzelec said, "Mikki has consistently demonstrated superb leadership in her various roles with us over the years, starting as a student volunteer in 2002." From North White Plains, NY, Mikki has worked as a CG artist on films including 'The Peanuts Movie' and 'Hotel Transylvania', and calls herself a CG hairstylist due to her specialization in fur at Blue Sky Studios – a role that can involve everything from hair to cloth to feathers and even vegetation. She studied general CG production at university and holds BS degrees in Computer Science and Digital Animation from Middle Tennessee State University as well as an MFA in Digital Production Arts from Clemson University, South Carolina. Prior to Blue Sky, she lived in California and held positions at Rhythm & Hues Studios and Sony Pictures Imageworks.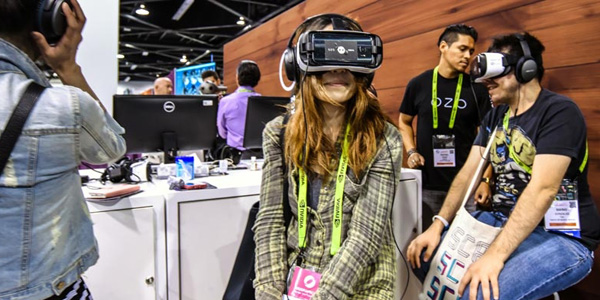 SIGGRAPH 2019 will take place in Los Angeles, 28 July - 1 August 2019. SIGGRAPH 2016 hosted over 14,000 attendees from 73 countries worldwide.

"I have grown to rely on each SIGGRAPH as an opportunity for renewal of inspiration in both my professional and personal creative work. In taking on the role of Chair, my goal is to provide an environment for those exact activities to others," said Mikki. "Our industries are changing and developing at an astounding rate. It is my task to incorporate new techniques while continuing to enrich our long-standing traditions." She will follow SIGGRAPH 2018 Conference Chair Roy C Anthony, Research & Innovation at Christie.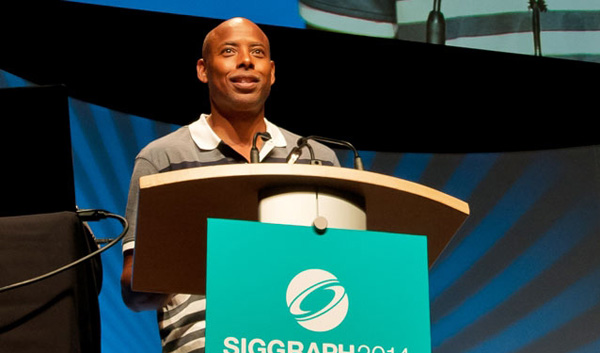 This year at SIGGRAPH 2017 in Los Angeles (30 July - 3 August), Jerome Solomon [above], Dean of the College at Cogswell College, takes this role. He has been previously involved within the ACM SIGGRAPH community and has 17 years of industry experience gained while working at ILM, DreamWorks Animation, Electronic Arts and Rhythm & Hues Studios on films ranging from Avatar to 'Babe' and three AAA game titles. He brings this knowledge and experience to his role. s2017.siggraph.org