Cinema 4D Tutorials Help Artists Create UIs of the Future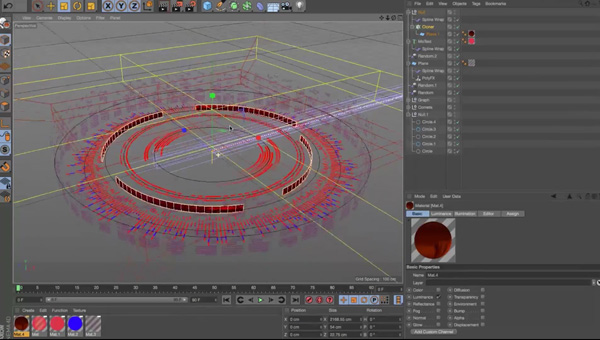 The Cineversity dedicated education and resource website for MAXON Cinema 4D users has released a tutorial series designed to help CG artists learn the technical aspects of creating futuristic motion graphics for user interfaces enhancing 3D animation and VFX digital experiences, either fictional or nonfictional.
Titled the Perception Guide to Fictional User Interface (FUI), the series was created by Perception, a motion graphics studio in New York City that has made a speciality of UI and HUD designs for feature films including 'The Avengers', 'Captain America: Civil War', 'Captain America: The Winter Solider', 'Batman v Superman: Dawn of Justice', 'Iron Man 2', 'Iron Man 3' and 'The Avengers: Age of Ultron'. Perception's vision of the future also extends to digital concept and product design for companies such as Microsoft Hololens, Samsung, Mercedes Benz and SpaceX.
The 'Perception Guide to Fictional User Interface' tutorials were developed by John LePore, the chief creative at Perception, with studio colleagues Russ Gautier, Doug Appleton and Justin Molush. John said that the animation functionality and rendering options in Cinema 4D suit the development of UIs for superheros and products and vehicles of the future. Its functionality and After Effects integration are a useful visualization tool.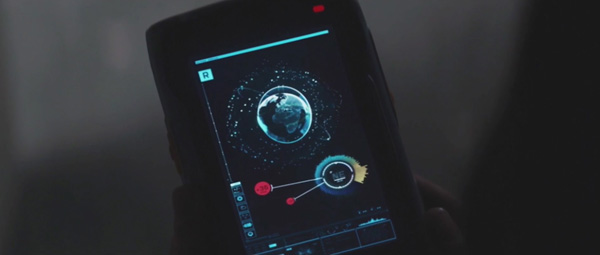 Each artist addressed a different technique in the tutorial series including the following topics -
Roundtable Discussion on FUI in Film. The Perception team discusses the background and history of futuristic user interfaces in film and beyond, the basic requirements for getting started as well as their design approach.
Making Radial FUI Elements with Spline Wrap. John LePore covers several different ways to quickly and easily make radial forms utilizing the Spline Wrap deformer.
Creating Topographic Map Geometry. Russ Gautier, Art Director at Perception, discusses making geometry-based topographic maps in Cinema 4D.
Using Takes and Tokens to Help Organize Large Renders. Perception's VFX Director Doug Appleton walks artists through the Takes and Tokens system with workflow best practices to help organize renders when dealing with more complex FUI elements.
Creating a Wrist-Mounted Interface. Senior designer Justin Molush brings tips on tracking complex shots using the Camera and Object tracker in Cinema 4D to create a futuristic wrist-mounted interface.
Using Simple Animations to Add Complexity to Design. Doug Appleton talks about simple techniques for using effectors and minimal keyframe animation to add an extra layer of complexity and interest to FUI design creation.
Animating HUD Elements with Expresso. Russ Gautier builds and animates a fighter jet-style HUD using camera movement data with Expresso and Constraints.
The new Perception Guide to FUI is currently available to all Cineversity members. At NAB 2017, members of the Perception creative team are showing the new Cineversity tutorial series at the MAXON exhibitor booth. www.maxon.net