IBC 2017 Gets Started with the Startup Forum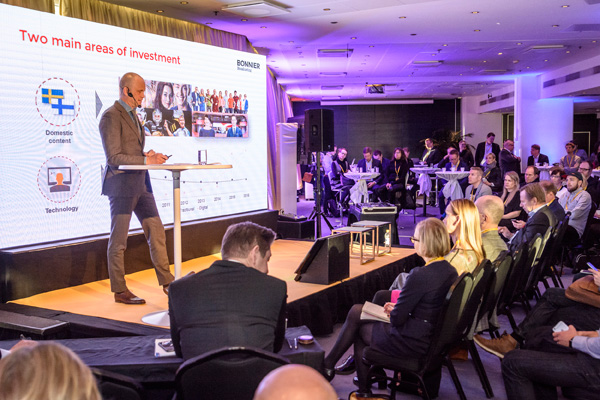 IBC 2017 is launching the Startup Forum, a new initiative for digital media startups, media houses and investors. The forum, scheduled for 17 September, is a day of presentations, panel sessions, pitching and networking. It will be held in association with Media Honeypot, organisers of a conference of the same name that helps media executives identify new business opportunities with emerging media developers, manufacturers and service providers.
IBC CEO Michael Crimp said, "In 2017, innovative and entrepreneurial Startups are transforming the media and entertainment business. For this reason, established organisations and investors are actively seeking new developments that will lead the next wave of growth. IBC2017 is launching the IBC Startup Forum to embrace this opportunity."
Startups and growing businesses devoted to digital media or media business related innovations such as VR/AR, social media, advertising approaches, AI, eCommerce, eSports or apps in areas including security, search engine marketing, conversion optimisation, machine learning or SEO are invited to apply to take part in the Startup Forum. The Media Honeypot and IBC teams will screen the applicants and hand-pick approximately 75 companies that they feel are of most interest to media investors, and can therefore gain the most advantage from attending.
Successful applicants can then purchase discounted tickets to attend, and pre-arrange meetings with interested media houses, venture capital companies and investors to discuss possible partnerships.
As well as networking, speakers on the seminar programme will give their insights into recent media developments and how they can be turned into business opportunities. Confirmed speakers to date include Co-Founder and General Partner Marco DeMiroz from The Virtual Reality Fund, Chief Financial Officer Steffen Keidel at Adblock Germany and CEO Michael Jaschke of Glomex/ ProSiebenSat1.
All startups are welcome to participate in the Pitching Competition and selected participants will pitch their business ideas to industry experts and receive direct feedback from one of the experts in one-to-one sessions. The five finalists will pitch on stage and the winning company will receive a cash prize. Click here for more information. ibcshow2017.org