IP Showcase Partners Demonstrate Today's Real-time IP at IBC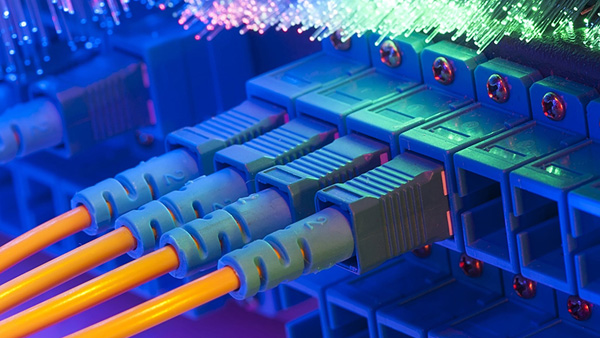 The 2017 IP Showcase at IBC continues the IP Interoperability Zone where more companies get set to show their IP products and developments made since the 2016 show toward formalising and universally adopting the SMPTE ST 2110 suite of real-time IP signal flow standards.
The purpose of the IP Showcase is to demonstrate to the broadcast and media world that real-time IP production is a practical, flexible, efficient reality that is taking hold in mainstream operations right now. The intention is to overcome the idea that IP is still a future goal.
The partners behind the IP Showcase - AES, AIMS, AMWA, EBU, IABM, MNA, SMPTE and VSF - have joined IBC's effort to set up a resource where interested organisations and people including broadcast/IT engineers, CEOs, TV producers and many others can learn how to access the potential of using IP for real-time media.
More than 40 vendors will work together to demonstrate real-world IP interoperability based on SMPTE ST 2110 final draft standards and AMWA NMOS specifications, which serve as a single set of common IP interop standards and specifications that are helping to make the flexibility and efficiency of IP in real-time media available for businesses. To prove ease of use as well as interoperability, the demonstrations are divided into logical application groupings - live production signal flows, contribution and playout signal flows and so on - all shown under the control of conventional user interfaces.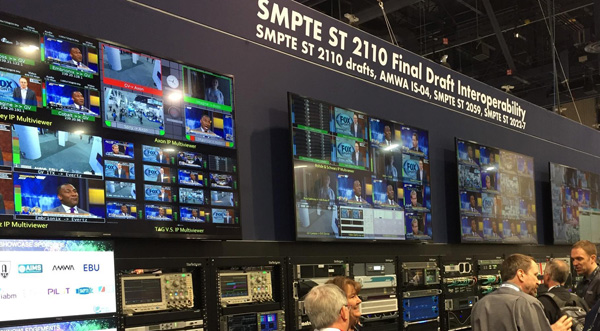 Visitors to the IP Showcase will have opportunities to learn business, technical and creative aspects of IP workflows, increase their knowledge and skills in this area and find resources to help them. The practical steps to take toward using IP networks to their own advantage for real-time media will be explained through the experiences of companies that already employ IP in existing broadcaster applications. Visitors can also gain a better understanding of the SMPTE ST 2110 professional media-over-IP networks standards, with a clearer vision of what the future holds, including NMOS IS-05 Connection Management for IP-based media systems.
The integrated IP Showcase theatre, curated by IABM, will be running a continuous series of presentations covering the most current range of knowledge for real-time IP production and intra-facility distribution. Visitors will hear directly from the growing number of broadcasters who have already incorporated IP signal flows into their processes, and learn about the possible benefits of IP and how these can be applied to their own operations.
IBC's organisers say that the IP Showcase has no direct sales agenda but instead is dedicated to educating IBC visitors to embrace the change, plan effectively and ultimately build a more flexible, efficient and creative broadcasting industry. IBC CEO Michael Crimp said, "The IP Showcase will be an opportunity for visitors to see how far the IP Interop standard has come since its original demonstration at IBC2016. They will also be able to learn from those who have already adopted IP as the norm." show.ibc.org