SIGGRAPH 2017's Emily Hsu Cracks Open New Worlds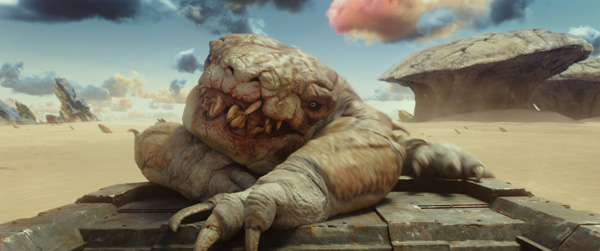 SIGGRAPH 2017 recently announced this year's Production Sessions program. SIGGRAPH 2017 will mark the 44th International Conference and Exhibition on Computer Graphics and Interactive Techniques, coming to Los Angeles 30 July to 3 August 2017. Digital Media World had a chance to talk to Emily Hsu, SIGGRAPH 2017 Production Sessions Chair, whose regular job is Production Coordinator at LAIKA.

During the 11 Production Sessions scheduled for this year, computer graphics experts and artists will explain the processes and techniques their teams have used to carry out particular projects involving CG animation, visual effects, gaming applications, virtual reality, themed entertainment, and other new applications of computer graphics. Projects range from superhero blockbusters, Disney and Pixar animations, the 'Overwatch' animated shorts and television series, to Sony Pictures Imageworks' 25th Anniversary and Google Spotlight Stories.
Tools and Strategies
We asked Emily about the themes and goals for the Sessions, both over time and for 2017 in particular. For example, although technical achievements are a key element, storytelling as the foundation of visual effects is also a major theme.
"Part of what makes the presenters such masters of their craft is that they are innovating, creating strategies and using new tools - but doing it all to service the greater good of the story," Emily said. "The presentations are, in fact, a combination of the production stories that the presenters are sharing, the project stories that play out on-screen, and even the stories that those stories are based on. They are about creating something that is meaningful to the audience.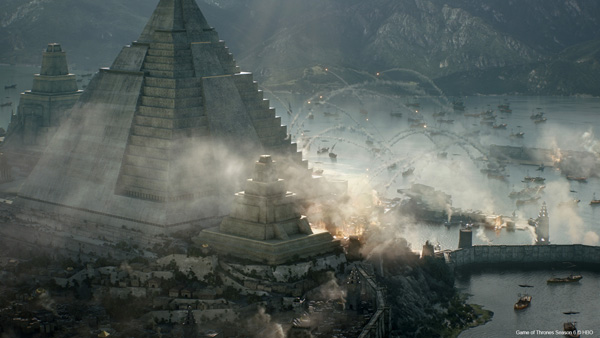 "This year we are revisiting characters from classic fairy-tales and comic-book universes, learning the backstory of gaming heroes, being introduced to new worlds, experiencing stories through more immersive experiences, and celebrating cultures and mythology. We try to choose projects that capture the imagination and give attendees something to connect to.
Selection Team
An important element of the program for Emily is its accessibility to a wide range of attendees. That starts in the Sessions projects selection process by working with a diverse subcommittee with assorted backgrounds and viewpoints. "I have a solid team who may focus on technical developments, on art and on many topics in between. That diversity leads us into showcasing a comprehensive mix of subjects with an even greater mix of presenters.
"This year, our panelist line-up includes producers, directors, VFX and CG supervisors, lighters, animators, layout artists, set dressing artists, concept artists, production designers, composer/sound supervisor, VP of story/franchise development and others. As a result, there's something for everyone at Production Sessions, whether you are a seasoned veteran or just starting out.
"As the subcommittee and I review submission proposals, we also consider their appeal to the broader SIGGRAPH audience, which means that they don't lean too far toward the technical or the artistic, but somewhere in-between. We also want to strike a balance between the VFX and animation favourites with newer topics including virtual reality, gaming and live action.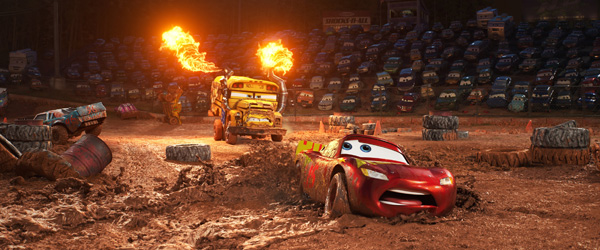 We are looking for work that stands out in some way as well. Does it take risks? Does it use completely new approaches? Has it received worthy praise and accolades? Is it something that we've never seen in SIGGRAPH Production Sessions before? Will it inspire and excite? Ultimately, we are trying to honour the conference theme – 'At the Heart of Computer Graphics & Interactive Techniques' - and look for presentations that get to the heart of the project, not just the wins but also the trials and hard work that made it possible.
New techniques notwithstanding, problem-solving remains a key skill for sorting through the many possible approaches to projects available to artists now. Emily and her team never find it hard to find projects that revolve around problem-solving. "When working in this industry, obstacles occur in every single project, even with the best planning in place, and automatically create the need to innovate to get to the final product," she said.
Production Gallery
SIGGRAPH 2017's Production Sessions program will also be inaugurating a Production Gallery, comprised of motion picture artifacts contributed by the major Hollywood studios. Among the memorabilia items to be presented are pitch boards and Maui's hook from Disney's 'Moana', concept artwork and maquettes from 'Cars 3', 'Overwatch' and 'Final Fantasy XV' and costumes from 'Guardians of the Galaxy Vol. 2'.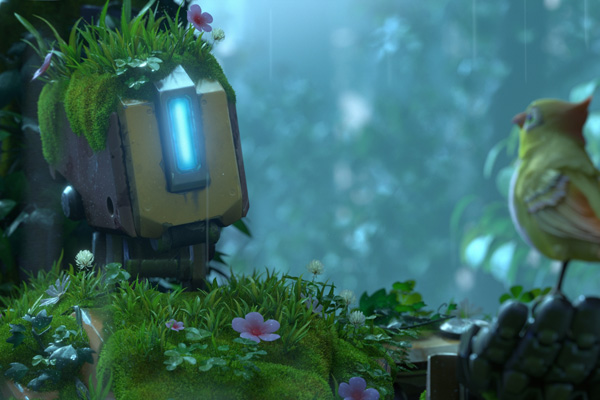 Emphasising its historical nature, the gallery will include an exhibition from Sony Pictures Imageworks' archives for its 25th Anniversary, including the Green Goblin costume, the Ghost Rider motorcycle, and other props from 'Men in Black', 'Stuart Little' and so on. Emily said, "In some ways, the Production Gallery has been an idea in the making since Production Sessions began. When attendees see Marvel on the schedule, they know they will be in for a treat seeing costumes, weapons and props, and line-up to get their photos taken. When LAIKA presents, there's special interest in the tactile miniatures and puppets.
"While the Production Sessions focus on educating attendees through processes and techniques, those in turn include thousands of elements beyond just the fantastic digital work. These days, many tools are available to artists and creators, but sometimes what is traditional is unbeatable. A greater understanding of the overall picture often results when you can see the early beginnings of concept artwork, storyboards, maquettes, all the way to the final product. If a picture is worth a thousand words, I wonder just how much can be communicated through hundreds of pictures and physical artifacts." s2017.siggraph.org