Adobe MAKE IT 2017 Integrates Design, Creativity and Great Experiences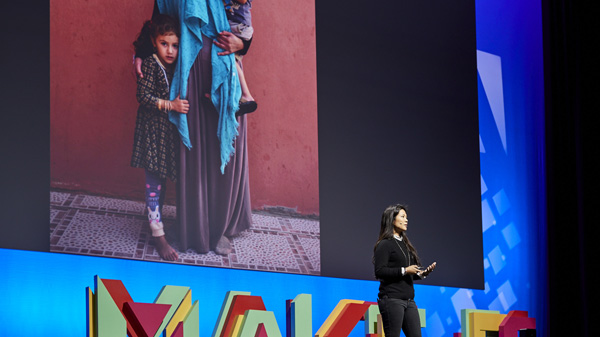 MAKE IT is Adobe's primary annual conference in the Asia Pacific region. This year it attracted 2,000 designers, artists and filmmakers from around the world to Sydney's International Convention Centre at Darling Harbour on 2-3 August to learn from and see the work of guest artists, attend interactive sessions and seminars and hear about Adobe's upcoming brand strategies.
Customer experience is very important to Adobe right now, especially the idea that customer experiences that make emotive connections begin with content and design. In this spirit, Adobe says they intend to develop their software in ways that help artists align their work with new expectations about engaging, inspiring experiences. Their new strategies come together under the title Adobe Experience Cloud.
On Stage
A major part of the event was a series of keynote speakers who talked about their own approaches to content creation. One of them was Timothy Goodman, a designer and illustrator who has created designs for brands including Airbnb, Samsung and Target, but is also recognised for his social experiments and written work, like '40 Days of Dating', 'Sharpie Art Workshop' and 'Memories of a Girl I Never Knew', that rely on visualisation.
Photojournalist Nicole Tung has been recognised and awarded by the International Photography Awards, The Maybach Foundation, Women in Photojournalism, the Hearst Foundation and the New York Press Photographers Association. Her work has sometimes taken her into danger and conflict, and includes stories in images of North Africa following the developments of Arab revolution, from Egypt to Syria.
Designer Kitiya Palaskas specialises in prop and installation design, set dressing, art direction, styling, creative workshop facilitation and DIY content production with a craft-based approach. She is very interested in tactile experiences and materials of all kinds. Her clients have included fashion and jewellery designers, Warner Music, Lego, ANZ Bank and singer Lily Allen.
James Noble describes himself as a director of experience. He co-created Carter Digital, a website and digital design agency that also handles web and digital productions and UI and UX design. They design, architect and build online user experiences for companies' content, mainly to generate marketing opportunities by extending the experiences beyond devices.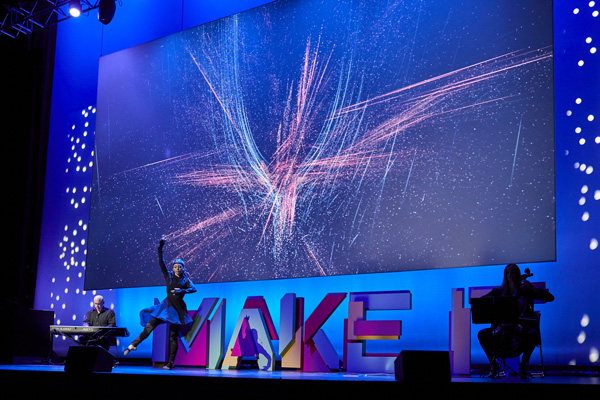 Graphic designer Gareth O'Brien is creative director of production company Buck, which operates as a collective of designers, artists and storytellers located in LA, New York and Sydney, who collaborate on extremely creative advertising projects. Gareth specialises in animation and motion graphics.
These presentations will be available online soon, here.
About 35 interactive sessions, workshops and seminars were also held at MAKE IT for people interested in careers in video, graphic design, illustration, photography, creative imaging, web applications and other types of design. Facilitators came from various studios, agencies and startup companies.
MAKE IT Partners including Microsoft, Wacom and Seagate were present at the MAKE IT Expo where visitors could have hands-on experiences with new products such the Microsoft Surface devices, Wacom Cintiq tablets and Seagate's Google Tilt Brush artist who created an IronWolf VR project.
2017 Creative Pulse Survey
Regarding their ideas about customer experiences, Adobe says that design and creativity are key differentiators for businesses that want their experiences to stand out. The company's 2017 Creative Pulse research project surveyed more than 5,000 creative and marketing professionals and examined the role of design and creativity in business development across Asia Pacific (APAC). Markets surveyed include India, Australia, New Zealand, Korea, Southeast Asia, Hong Kong, Taiwan and China.
The 2017 Creative Pulse found that efforts to merge online and offline experiences are the biggest sources of change for the creative community, followed by the adoption of data and analytics, and the need for new skills. The research also indicated that customer experience is a major area of investment, identifying what Adobe calls an 'experience business' - one that puts the experience of customers at the centre of their business strategy.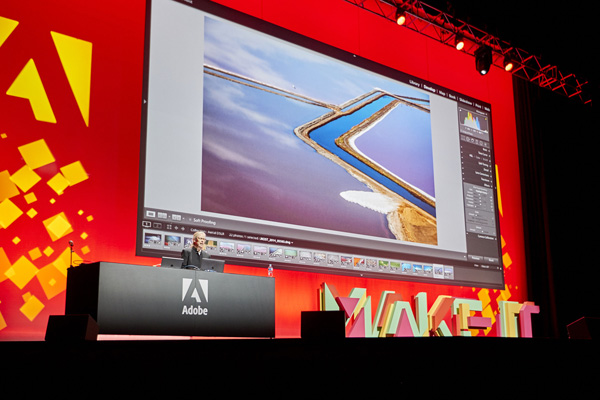 Reactions to the drivers of online and offline experiences - ranging from new platforms like virtual and augmented reality, to back-end approaches such as artificial intelligence and machine learning - are less certain. The survey found that 60% of respondents in Australia and New Zealand 'did not feel concerned' by AI or machine learning, a large majority from Hong Kong, Taiwan and China saw opportunity in them, while respondents from Southeast Asia, Korea and India were 'concerned' about them.
It's not possible to draw conclusions from those results but Michael Stoddart, Director, Experience Business, Adobe Asia Pacific said, "Artificial intelligence and machine learning have the potential to lift creative professionals away from day-to-day production and allow them time to focus on ideation and creativity. These new technologies are not going to replace the role of creativity but they can support creatives as they focus on what they do best – being creative and scaling their ideas."
The main Australia and New Zealand findings from the 2017 Creative Pulse research showed that 34% of creatives and marketers have recently implemented a customer experience program, slightly fewer plan to develop one, and the same number have no customer experience plans. Adobe noted that although organisations across APAC identified customer experience as an important investment, relatively few had designed a customer experience project. They concluded that organisations understand the importance of putting customer experience at the centre of their business strategy, but in reality there is more opportunity to simply create end-to-end programs that give customers an experience with a brand.
Content and Social Media
The 2017 Creative Pulse identified that APAC organisations consider content and social media as key investment areas as well, behind customer experience, however they also present challenges.
"The proliferation of social media has forced an explosion in demand for content and organisations are struggling to keep up. Budgets were identified as the biggest challenge, followed by conflicting views and internal processes," said Marta De Bellis, VP of Marketing at Adobe. "As social media drives demand for content, creatives and marketing teams must use data and analytics to ensure that what they are creating is relevant, and delivering an effective experience for customers."
For Adobe, the 2017 Creative Pulse reinforced the importance of design and creativity in digital transformation and Experience Businesses. Transferring an existing ordinary experience onto a digital platform alone is not enough. Therefore Adobe's marketing message at MAKE IT was their Experience Cloud, which the company says includes their software and technology partners and, eventually, AI and machine learning capabilities, and data and content systems. www.adobe.com