Meet Rodeo FX's Recruitment Team at AEAF 2018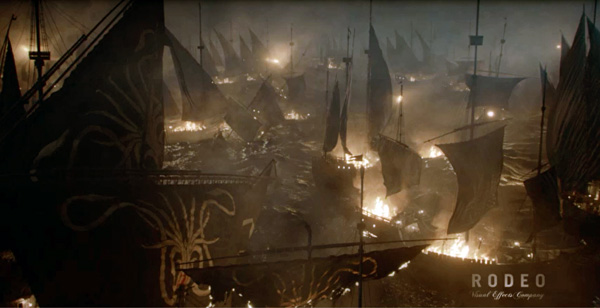 Rodeo FX are coming to AEAF 2018.
Rodeo FX are at the top of the VFX industry, working across feature films, television and commercial projects. At AEAF 2018 you will not only hear from Jordan Soles as one of the speakers on 30 August and see their projects on the big screen at the Awards Night, but also have a chance to meet the company's recruitment team.
Rodeo FX are now accepting applications for onsite interviews at the show. See the form on their website for more details here.
AEAF is a great place to meet people involved with the professional side of visual effects, animation and motion design – artists, supervisors and TDs, for sure, but also producers and recruiters.
Jordan Soles works in business development and oversees the company's IT, software and pipeline infrastructure to help manage production, and also works alongside their VFX producers and supervisors. Read more about Jordan, and all speakers, here.
So, come along to get inside view of Rodeo FX's company and the team, and a chance to meet a recruiter as well. But don't delay – AEAF and the AEAF Awards take place on 30 August. To book your tickets, click here. aeaf.tv