Coming Events - 4K and HDR in the Real World for Broadcast and Post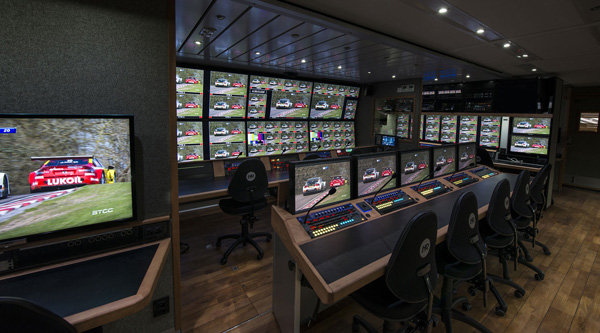 At Digistor, two related topics regularly arise when talking with broadcast and post-production clients - 4K and High Dynamic Range (HDR). To help broadcasters and studios evaluate the issues and impacts of these formats on digital media production and delivery, Digistor is holding half-day briefing sessions and a full-day workshop.
4K and HDR for Broadcast and Post-Production
Briefing Sessions with Live Demos
The sessions are designed to help you understand -
- The terminology and basics of 4K and HDR
- Why 4K and HDR are important - at each stage in the journey from the lens to the lounge room
- The important technical and practical considerations for content acquisition, creation/management and distribution.
To shed light on these developments, presenters with different perspectives on the industry will share their real-world experience. Their presentations will be augmented with live demonstrations of equipment and workflows to illustrate the concepts they cover.
This is an opportunity to gather the latest information from international experts and to network with peers who are implementing 4K and HDR technologies. The briefing is designed for those working in television, film, broadcast, or post-production, cinematography or any associated role - especially those in technical and creative roles responsible for using, planning, recommending or implementing 4K and HDR in their workplace.
When and Where
Thursday 7 March 2019
Digistor Customer Centre
5-7 Cleg Street Artarmon NSW 2064
You can choose a morning or afternoon session. There is no charge for attendance, but places are limited. Please register early to avoid disappointment.
Specialist Guest Presenters and Topics
Rob Arnold, VP Worldwide Sales at Omnitek, will talk about tools and techniques for 4K, HDR and IP monitoring and testing. Of special interest are equipment to support HDR grading and future proofing your operations with IP analysis.
Stuart Pointon from PAVtCAL has long experience in broadcast television, post-production and cinematography, and will give a detailed overview of calibrated workflows and colour management to help attendees interested in setting up HDR capabilities in a studio. Explaining why HDR is important, those pursuing the associated monetisation opportunities will gain a better unerstanding of HDR productions and content delivery.
Cheng Yong is president of Postium, a broadcast, movie, studio equipment supplier with a specialty in professional monitoring. In this presentaion he will focus on reference monitors for DCI 4K and UHD 4K resolutions, and explain the importance of nit values, SDR, HDR, OLED and LCD when planning to purchase a professional 4K monitor. He will especially focus on Postium's new OBM-X310 is a GRADE 1 True HDR DCI 4K 4096 x 2160 resolution monitor.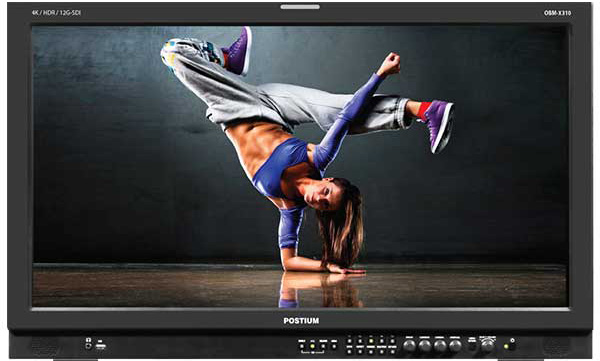 Postium's new OBM-X310 GRADE 1 True HDR DCI 4K 4096 x 2160 resolution monitor
Workshop - HDR in the Real World
Stuart Pointon, owner/operator from PAVtCAL, will also run a full-day professional workshop for Digistor at the QT Hotel in Central Sydney.
The first step to develop a High Dynamic Range (HDR) strategy is to gain a sound understanding of the underlying principles, standards, systems and techniques. This workshop presents the technical information based on real-world examples, practical information and demonstrations.
HDR is not new but the tremendous number of HDR-capable devices available, as well as content providers like Netflix, Amazon, Comcast, Direct TV and DISH committed to bringing HDR to consumers, it's clear that HDR will continue to influence content production and delivery.
The latest developments in HDR can be challenging as production and viewing options and standards emerge that affect all stages of creative content production - from acquisition through to grading and delivery. This workshop aims to give you the confidence to address the challenges.
Those attending will see how HDR works and enhances the viewing experience. They will also gain an understanding of how cameras capture HDR material, and how it is conveyed to the cinema or home screen, both for post-production and live productions. You'll be given an understanding of the technical and creative aspects of HDR/WCG will be covered, with examples of how they are applied in real-world scenarios.
Equipment will be on hand, including a 4K/HDR Grade 1 monitor to illustrate processes and principles. Each attendee will receive a flash drive of materials directly relating to what has been covered on the day, providing a useful reference after the event. This is a small group workshop with limited places, so please register early to avoid disappointment.
Who Should Attend
Like the Briefing Sessions, this workshop is designed for people working in television, film, broadcast, post-production, cinematography or associated roles - especially those in technical and creative roles responsible for using, planning, recommending or implementing HDR technologies in their workplace.
When and Where
Thursday 14 March 2019
9am to 5pm, light breakfast from 8.30am
QT Hotel
The George Room
49 Market St Sydney