EditShare Seminars Focus on Intelligent Shared Storage and Workflows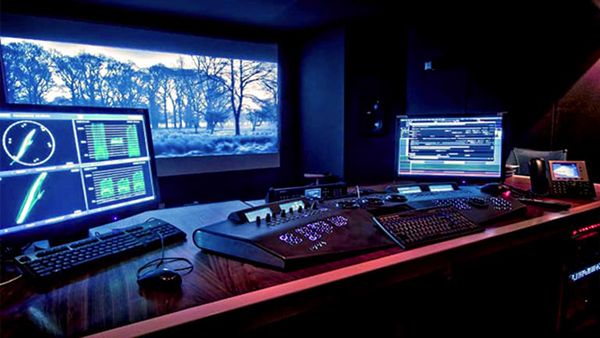 A series of seminars is coming up at Digistor in Sydney and Melbourne, presented by a team of local and international specialists, to focus on how and why an intelligent storage and file system design can contribute to the success of production workflows.
EditShare intelligent storage management software can help manage millions of media assets on all network-accessible storage devices across and outside your facility.
EditShare's innovative approach to storage has resulted in several progressive developments as a non-Avid shared storage platform optimised for media. EditShare storage supports multiple creative software applications simultaneously, and integrates its own MAM and specialised file auditing system within the storage.
These presentations will also show how to improve and speed up Adobe enterprise workflows by using HelmutFX software to manage projects, templates, preferences and profiles for Premiere Pro, After Effects and Audition users, and control project-related assets from ingest to export. Find out more about HelmutFX and EditShare integration.
Where and When
Sydney - Tuesday 1 October 2019
The Screening Room
State Theatre
49 Market Street
Sydney NSW 2000
Melbourne - Thursday 3 October 2019
Albert Room
Pullman & Mercure Albert Park
65 Queens Road
Melbourne Vic 3004
Available Sessions at each location:
Morning - 9am to 11am
Afternoon - 2pm to 4pm
Check-in 30 minutes prior to each session
There is no charge for attendance, but places are limited and attendance will be restricted to industry professionals.
Who Should Attend
Those responsible for planning, recommending or implementing effective strategies to create and manage media assets. This includes individuals or teams working within Broadcast Television, Government and Enterprise Video Production, Visual Effects, House of Worship, Audio Production, and any modern Digital Media production business.
In addition, professionals from any industry needing to manage and process volumes of media will gain insights by exploring several systems available to streamline video workflows, add data security, increase the final content technical quality, and reduce the overall cost of high-quality video production.
A special focus on a new application that greatly simplifies the administration and end-user experience for Adobe Creative Cloud software. Administrators, managers and teachers from educational facilities, or any manager of professional Adobe video workflows, will gain insights into creating better results for both media students and professional industry users. www.digistor.com.au