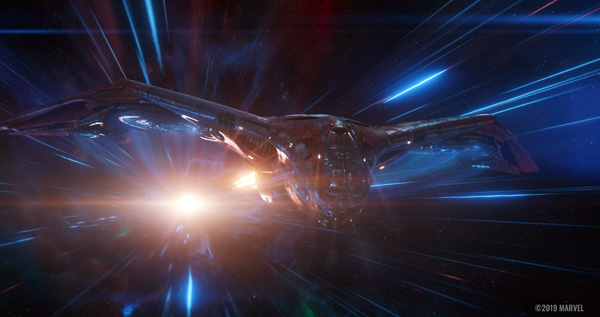 ACCESS:VFX, a non-profit coalition of leading visual effects, animation and games studios, has launched a new chapter in Australia and New Zealand called AccessVFX:Oceania. Following the recent launch of its US West Coast chapter, the organisation is building on its mission to promote diversity within the VFX industry by expanding to Australia and New Zealand. AccessVFX:Oceania will support new artists through mock interviews, reel reviews, virtual events and e-mentorships to help them succeed in the industry.
AccessVFX:Oceania will be led by co-chairs Lara Hopkins, Senior Manager, Talent Manager, AUS at Industrial Light & Magic (ILM), and Weta Digital's Lead Effects Pipeline Engineer, NZ, Dora Morolli and Head of Organization Development, Sandy Taylor. The chapter's first steps will be to promote initiatives such as its Slack mentoring scheme, industry apprenticeships and awareness-building events, and partner with local schools and organisations across Australia and New Zealand. With other founding members including FuseFX, Ghost VFX, Luma Pictures, Pixomondo and Zoic Studios, the chapter hopes to extend its outreach not only to students, but to those already working in the industry that have been furloughed or laid off due to the current pandemic.
"The launch of the ACCESS:VFX Oceania chapter in Australia and New Zealand is a great addition to the ACCESS network making the network truly global with a reach into the southern hemisphere," said Lara. "As an industry it is time we took a step back and really thought about the diversity within our industry, and made a sincere effort to not only encourage a broad group of people to be interested and form careers in VFX, animation and games, but also to provide support and encouragement for the diverse people who are already working within it."

Established in 2017 to encourage diversity under its four pillars of Inspiration, Education, Mentoring and Recruitment, ACCESS:VFX is an coalition of 50 media and entertainment companies. ACCESS has successfully united passionate people around the common goal of addressing the lack of diversity in the VFX industry. Members include Epic Games, Cinesite and Foundry, among others. Together they run industry events and reach thousands of potential future employees of primary school age and above across the UK, US and Canada - working with organisations including We Are Stripes, Into Film and This Ability.
"I'm excited to be involved with the launch of ACCESS:VFX Oceania and help establish ACCESS' presence in Australia and New Zealand," said Dora Morolli. "There's no better time than now to promote inclusion and diversity within the VFX, animation and games industries — especially within indigenous communities as they remain the most underrepresented group in the VFX industry."
The ACCESS:VFX Oceania chapter joins ACCESS locations across the UK and North America, including Montreal, New York and Chicago. www.accessvfx.org