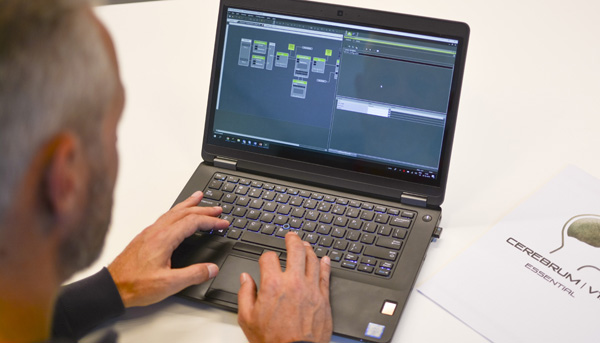 Production engineers now find themselves under pressure to adapt their workflows and processes and rethink the way they deliver live events. To better understand these new evolutions, EVS has surveyed customers across North America and Europe and has identified several key trends and challenges that are emerging for 2021.
According to customer feedback, the top three issues facing production crews going forward are managing increasingly complex and ambitious workflows, delivering more value with less spend on equipment and improving productivity. These insights highlight the need to adapt workflows to meet internal and external expectations. Interestingly, customers no longer appear to be worried about working with remote team members, proving the resilience of the industry in adapting to this new landscape and also suggesting that remote working isn't as daunting as many feared.
Many are taking steps to prepare themselves for new ways of working. This is being driven by industry trends such as an increasing focus on remote working and the ongoing transition to remote IP-based workflows. This dynamic is positioning production engineers at the forefront when it comes to evolving working processes and practices in order to deliver secure and reliable live productions in the new normal.
The absence of physical trade shows like IBC and NAB this year has forced many to look for training and virtual events to help them refine their skills and better understand new complex live production workflows. EVS has established a range of programs designed to support production engineers and recognise the vital role they play. Close to 1,200 industry professionals have already signed up to the EVS Cerebrum GO online training course which was made available at the start of lockdown in April.
Consisting of 18 video tutorials, and finishing with an exam and an official certification, the on-demand course teaches operators how to prepare and run complex workflows with ease using the EVS Cerebrum broadcast control and monitoring system. Those engineers who complete the course will optionally also be added to a centralised database of certified EVS Cerebrum engineers. Contact EVS about this course here, and other courses here.
EVS is also publicly sharing innovative designs for workflows, panels and GUI interfaces put forward by production engineers from around the world. The Workflow Genius Wall of Fame is available to view on the EVS website, and additional designs can also be uploaded from there.
www.EVS.com