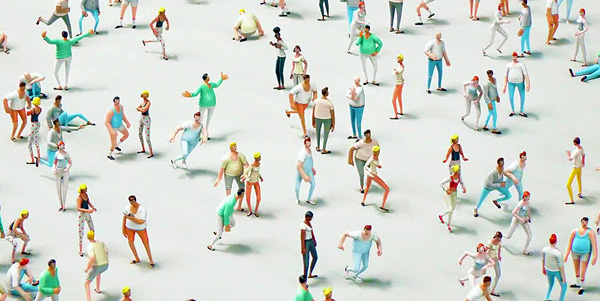 Golaem is celebrating the first 10 years of Golaem Crowd by launching Golaem Academy, a free program enabling artists from all backgrounds to train and gain certification as crowd artists.
On 2 May 2011, Golaem launched Golaem Crowd, the first commercial crowd simulation and character layout tool totally integrated with Autodesk Maya. Golaem's ambition was to make crowd simulation more accessible to all studios and CG artists.
Ten years later, Golaem software has been used in thousands of productions from commercials to blockbuster movies, TV shows and game cinematics at hundreds of studios. As productions begin again following the Covid crisis, crowds and crowd skills are more and more critical and crowd artists more wanted than ever.
To give more artists the opportunity to pursue a career in crowds, Golaem is offering Golaem Academy as a special event consisting of training sessions, assignments and endorsement by Golaem.
Through the four 4-hour training sessions, participants will learn how to fill stadiums, create daunting battles and populate city streets.
Assignments will be given following the training, to be reviewed later in a live session with the Golaem team. The best projects will be selected for a Golaem Academy demo reel and their creators wiill be profiled on the Golaem website.
Golaem Academy training sessions will take place on 15, 16, 19 and 20 April from 9am PT (6pm CET). Register here. golaem.com