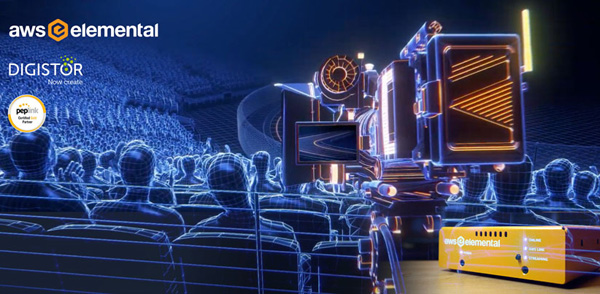 Streaming over wired and 4G/5G connections: affordable, simple, flexible and unbreakable
A Digistor Professional Webinar
Tuesday 31 August 2021
Digistor is holding a webinar to help professionals meet the growing demand for delivering live video from multiple locations to broad audiences at full broadcast quality. Applications now include not only news and events, but also streaming video from many live situations –
Lectures
Conferences
Religious services
Corporate and government live presentations and town hall meetings
Shareholders meetings and earnings calls
Live sporting events
Performing arts productions
Ideally, encoding and streaming high-quality video using wired or mobile internet connections should be affordable, simple and flexible. But many existing systems are too complex, unreliable or expensive to be practical.
This webinar looks at the challenges involved in live streaming video to a large audience and capturing live video to the cloud for subsequent editing and publication. It considers simple set-up and streaming from multiple locations without the need for technical staff, which is ideal for lecture theatres, hotel and business conference rooms.
When:
Tuesday 31 Aug 2021 11:00 AM AEST
Duration: Approx 45 min
The webinar will explain and demonstrate the solutions to these challenges afforded by AWS' Elemental Link HD and Link UHD and AWS Elemental MediaLive cloud and Peplink's bonded cellular solutions.
You will also see example workflows, including –
- Streaming to social media channels
- Streaming adaptive bitrate streams to your own websites
- Broadcast Contribution to multiple third parties
- Streams available in SRT and Zixi for distribution and monitoring
- Switching between file and live content
- Switching between primary and secondary Links
- Record to file
- Pull in and overlay graphics
Click here for MORE INFORMATION
This event will be hosted by Digistor and presented by AWS Elemental. www.digistor.com.au