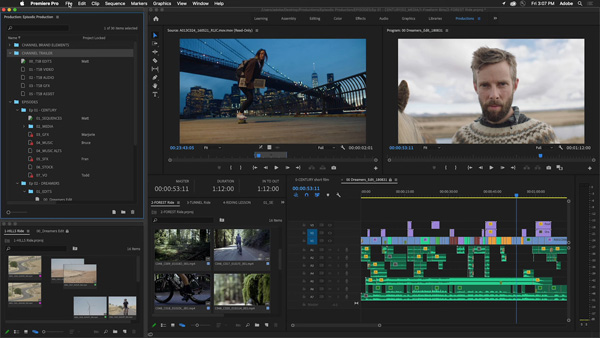 A Digistor Professional Webinar coming soon on Thursday 21 October 2021
Adobe Premiere Pro Productions and LucidLink can now be combined as a flexible, scalable framework for organising projects, sharing assets between them and keeping all elements organised, for editors working alone or collaborating with a team located locally or remotely.
With short demonstrations and presentations, the webinar features guest speakers from Adobe and LucidLink who will introduce the concepts of Adobe Premiere Pro Productions workflows and integrating LucidLink's Cloud NAS into shared project environments. A special guest from Post Lab IO will discuss practical considerations, from how to set up these integrations successfully, to complete multiple-commercial productions.
If you or your team is looking to implement and optimise collaborative team production environments using Adobe Premiere Pro integrated with cloud and on-prem storage, then come along to this webinar.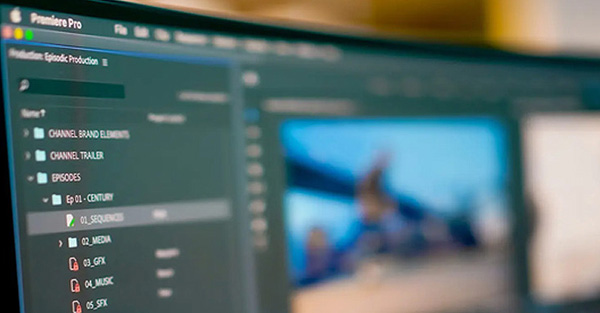 Date and Time: Thursday 21 October 2021, 11am AEST (Syd, Bris, Can, Mel)
Duration: 45 Minutes + Q&A
LucidLink solves distance and latency challenges in cloud environments to help efficiently deliver and stream media on demand. Its built-in software, running on the endpoint and supplied as-a-service, requires no middleware and no appliance, virtual or physical. LucidLink uses cloud-based storage with the same functionality as an on-premises hardware NAS – with advantages for workflow efficiency, mobility, cloud editing and immediate access to high-res content and VFX shots and sequences.
Adobe Premiere Pro Productions, accessed from inside Premiere Pro, add tools for organising multi-project workflows, sharing assets between projects and keeping content and workflows efficient, whether working alone or collaborating with a team.
Adobe's Productions takes a Shared Projects approach to collaboration. Users can use it to manage multiple-project workflows, organised and synchronise their team's work and control media security.
This event will be hosted by Digistor and presented by three guest speakers –
David Leopold
Director of Sales, Media & Entertainment, LucidLink
Darius Family
Founder and Managing Director, Post Lab IO
Jon Barrie
A/NZ Strategic Development Manager CC for Video, Adobe www.digistor.com.au