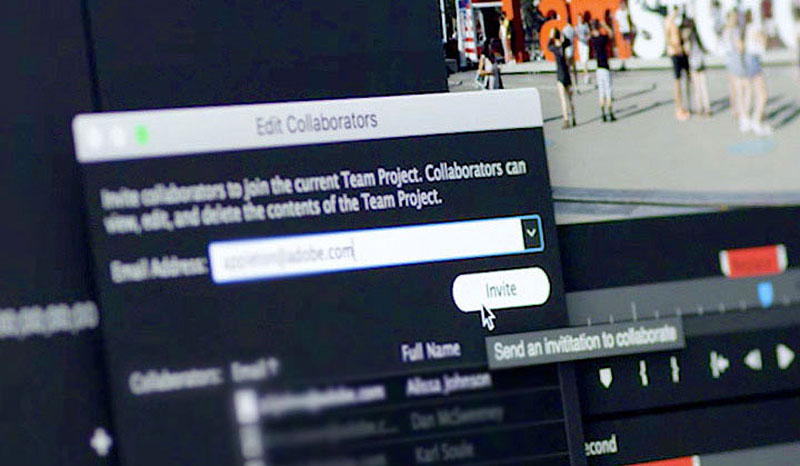 Empowering team collaboration with new on-premise, cloud and hybrid workflows
A Digistor Professional Seminar
Tuesday 22 March 2022
The need to produce content under tight deadlines with mixed remote and on-premise teams is challenging many organisations today. Many are asking how they can accelerate production while supporting team collaboration with on-prem, cloud and hybrid workflows and media? How can they keep control of your media and allow maximum creativity without compromising quality?
This live seminar gives insights into and demonstrates the integration of Adobe Premiere Pro with EditShare's storage, media management and cloud capabilities to enhance end-to-end remote production and collaborative editing workflows.
Participants will see how Adobe Premiere Pro and EditShare form the basis of a flexible, consistent content production environment, from small to large productions, meeting remote, on-premise or hybrid work needs. The presenters will show how to

• share content with on-premise and remotely-located teams throughout the entire production process
• automate the production workflow to allow editors and artists to concentrate on their creative tasks
• access cloud services, when needed, to expand capabilities
• simplify backup and archive management, while lowering ongoing costs
This event is an opportunity to see the tools and software in action, network with industry experts and peers while sharing breakfast or networking drinks and food at a central Sydney venue.
There is no charge for attendance but venue places are limited – register early to avoid disappointment. There is a registration option to attend a live stream, or receive an on-demand recording link, for those outside of Sydney or unable to make it in-person.
Where and When
Tuesday 22 March 2022
The Screening Room (entrance next to the QT Hotel)
49 Market Street Sydney NSW 2000
Available Sessions:
Morning - 9:00am to 11:00am – breakfast refreshments from 8:30am
Afternoon - 2:00pm to 4:00pm – welcome refreshments from 1:30pm, networking drinks and nibbles from 4:00pm
Products and Presenters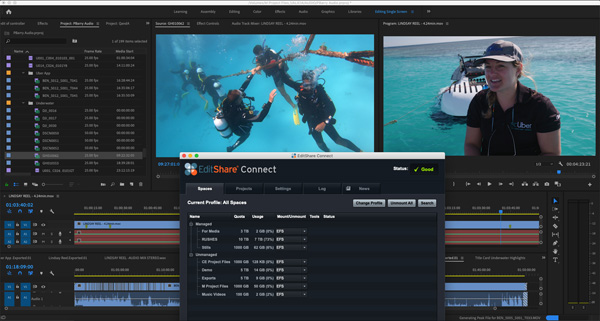 This event is hosted by Digistor and presented by expert overseas and local guest speakers from EditShare and Adobe. They will demonstrate several different products in action.
Adobe Productions is a flexible, scalable framework for organising multi-project workflows. Adobe Team Projects is hosted in the cloud and integrated into Adobe Premiere Pro to allow teams to work together smoothly and securely on shared sequences and compositions. Learn and see the difference between these developments from Adobe and how they enable collaboration for projects of any size and complexity.
EditShare EFS is software-defined storage tailored for media-centric environments. EFSv is cloud-native and combines high-performance storage, media management and remote workstations to extend video production to the cloud while allowing control over media and the cloud environment.
FLOW media management platform supports and manages all types of media content, whether located on-premise, in the cloud or as hybrid implementation.
Helmut helps users manage editing projects efficiently in a professional Adobe video production environment.
Who Should Attend
This event is designed for post-production managers, heads of post-production, solutions architects and others responsible for managing team productions or evaluating and defining the technology used to achieve effective collaborative workflows. It will also interest producers and editors who need to understand collaborative production environments. www.digistor.com.au