SIGGRAPH 2016 Opens for Registration with a New Design Contest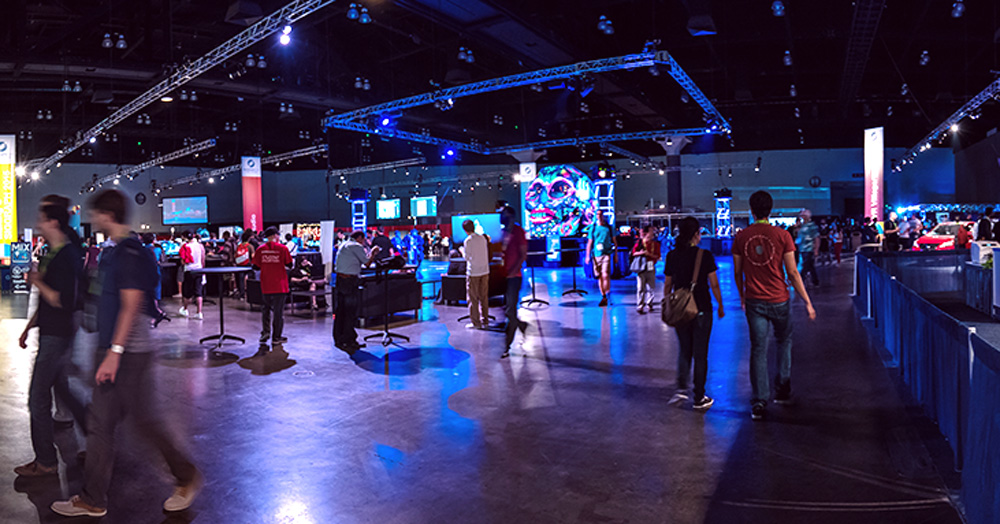 SIGGRAPH has announced a number of first-time exhibitors from around the world for the 2016 event including Binary Alchemy from Germany, ftrack in Sweden, HoloDigilog Human Media Research Centre based in Korea, Live2D Inc from Japan, Presence Pictures of Singapore, Simlens in China, Skolkovo Foundation from Russia and Umbra of Finland. US-based companies exhibiting at the conference for the first time include Intervoke Technologies, Pixel Plow, Puget System and Yost Labs Inc.
Spirit of SIGGRAPH
Organizers of the 2016 conference have launched a character design contest. Entitled 'Spirit of SIGGRAPH', the contest seeks to challenge artists and designers to create an original character design that embodies the atmosphere of the annual conference. The new character design should also reflect the creative and inventive spirit present in the fields of computer graphics and interactive techniques themselves. SIGGRAPH chose to crowd-source the winning design, feeling that given the design would be most meaningful if it was created by a member of the international SIGGRAPH community. The creator of the winning design will be awarded a full-conference registration to SIGGRAPH 2016, as well as social media exposure. Entries are being accepted through 15 April 2016.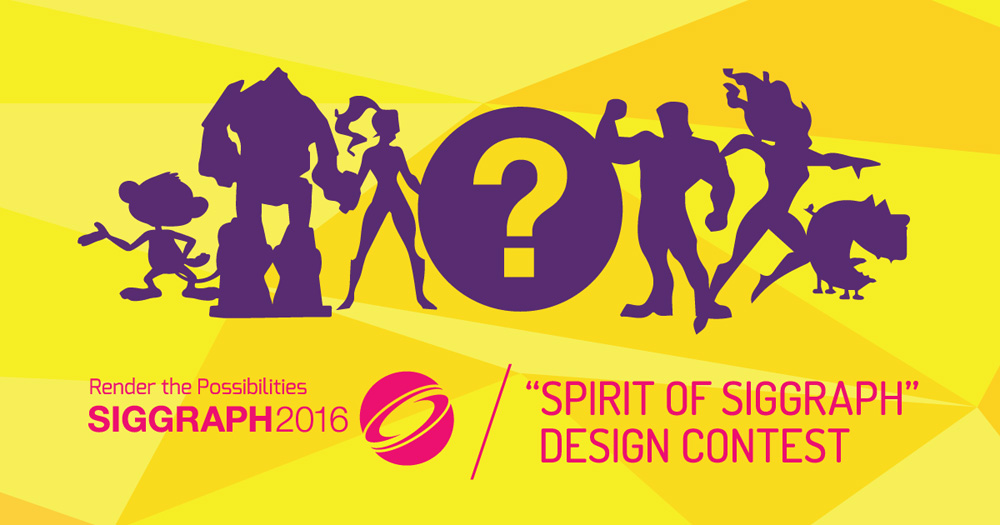 SIGGRAPH 2016 Conference Chair Mona Kasra, said, "We are designing this year's event for those who are passionate about the interconnection and collaboration between graphics, interactivity, enhanced and virtual realities, games, mobile, robotics, digital art and visualization. For more than 40 years, SIGGRAPH's goal has been to inspire, educate and exemplify innovative approaches to the various global communities that co-exist within the arenas of computer graphics and interactive technologies. In 2016, our slogan is to 'Render the Possibilities' – so this year, we will celebrate the transformational capabilities that arise when systems, new ideas and revolutionary techniques intermingle. These possibilities are limitless, and can give birth to inspiring creativity, breathtaking new art forms and never-before-seen uses of technology."
Since 1999, a major event at SIGGRAPH each year has been the Computer Animation Festival, CAF. See some of its history, here. Several festival selections have gone on to be nominated for, and awarde, the Oscar for Best Animated Short. Most recently, the 2016 Academy Award winner 'Bear Story' was presented during the 2015 CAF.

The 2015 conference include over 15,000 attendees from the US and over 70 other countries, including Canada, Japan, and the UK. Nearly 900 pieces of content were displayed and more than 1,500 speakers, contributors and exhibitors contributed.

SIGGRAPH 2016 will be held at the Anaheim Convention Centre, 24-28 July 2016. To register, visit s2016.siggraph.org.