Digital Art & Animation students at Cogswell College released two new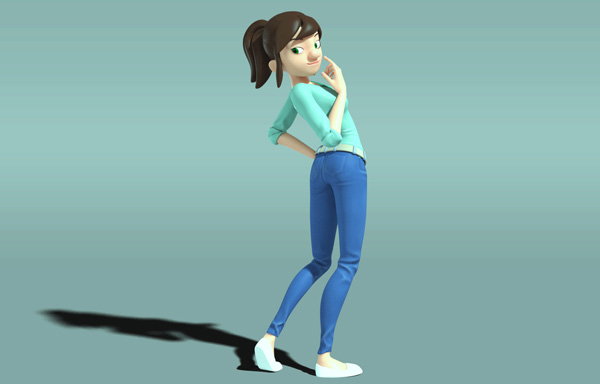 3Danimatablerigs for original digital characters through the character
animation program, 'ProjectAvatarah'.
---
Cogswell College Students Release New Character Rigs for 'ProjectAvatarah'
Students within theDigital Art & Animationprogram atCogswell Collegehave released two new 3Danimatablerigs depicting original digital characters through the school's character animation program,'ProjectAvatarah'.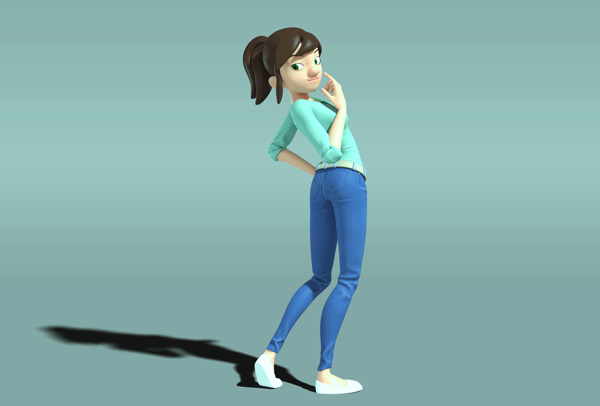 The new 3D character rigs, onemaleand one female, are namedHenryandCarolineafter the founder of Cogswell College,DrHenry Cogswell, and his wife. Simplicity was the main driving factor in both their design and their rigs - although the characters contain a large number of controls, they are simple to use. Cogswell students aimed for asimple control schemeto make the characters accessible to different skill levels, with scope for more detail and a wide range of motion.
The Henry and Caroline rigs are intended for use in subtle animations, with extreme action and locomotive cycles. They includefull facial rigsand detailed control for clothing and secondary motion They have conventional functionality such asIK/FK switchingfor limbs and spine, the ability tochange control parentingin mid-animation using space-switching, and rotation orders set up to reduce gimbal locks.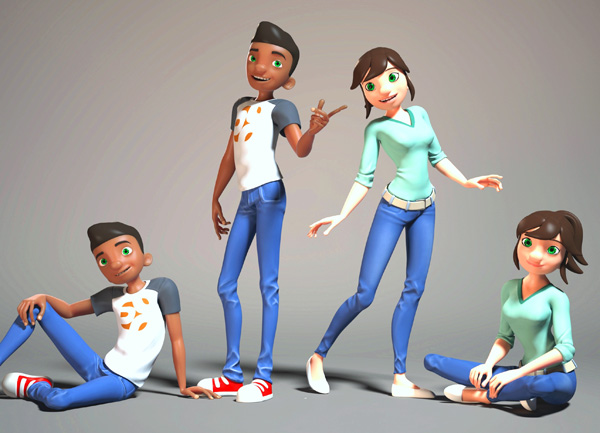 At Cogswell, these rigs are used forupper levelanimation courses, mostly in Pantomime, Dialoguepiecesand short films. Students anywhere looking for interesting rigs on which to base their original animated content can now download Henry and Caroline to use within their portfolios.
The first character and rig from ProjectAvatarah,called'Cogswell the Dragon', was released to the general public via open source data in early 2014, and has been downloaded over 1,400 times. After Henry and Caroline, a number of creature rigs are now in production ranging from a tiger to a bird.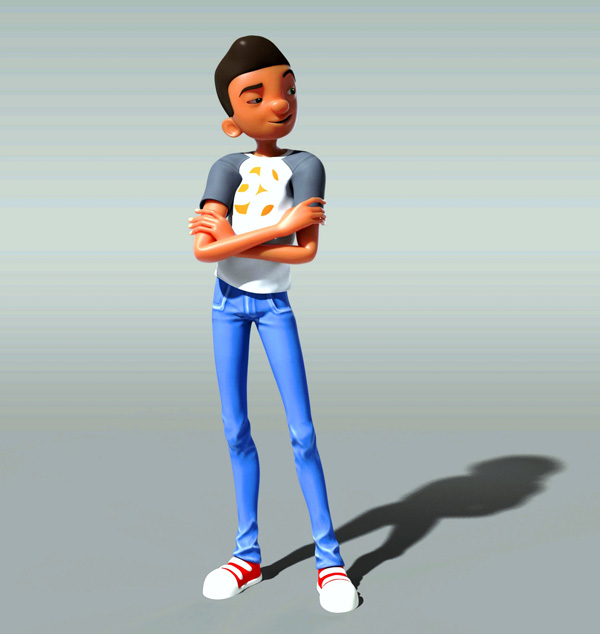 Associate ProfessorJonali Bhattacharyyaand games artistSergio Sykeslead the Cogswell 3Danimatablerigs project.Jonaliis a professor at the College's Digital Art & Animationprogram,and formerly worked at games companies Secret Level and Factor5. Sergio, currently at Insomniac Games and formerly with Emotiv and Massive Black, supports the Cogswell program as an industry rigging artist and Adjunct Faculty Member.
To download these 3D rigs, visit themodels and rigspage at Cogswell College.www.cogswell.edu