Date: 10 May 2023
Time: 11am to 11:45 am AEST (Sydney Time)
Kiloview is holding a free webinar with Adimex in Sydney to show how Kiloview products and ecosystem are transforming live production workflows and AV integration using AV-over-IP. Coming straight after Kiloview's showcase at NAB, attendees will see the latest releases and applications presented by special guest Judy Zuo, VP for Marketing and Sales at Kiloview.
Kiloview develops a comprehensive ecosystem of IP-based video transmission and management systems, with products across the range of video encoding, decoding, conversion, IP-based video switching and streaming. In this webinar, you will discover -
• Advantages of the Kiloview ecosystem and roadmap
• An overview of Kiloview's most recent products and innovations, including P3, LinkDeck, N60, N50, N5, N6 and E3
• Real-world examples of Kiloview products in action
• How NDI is revolutionising and simplifying video transport over simple network infrastructure, across a room or around the world
You will also have the opportunity to ask questions and get expert advice.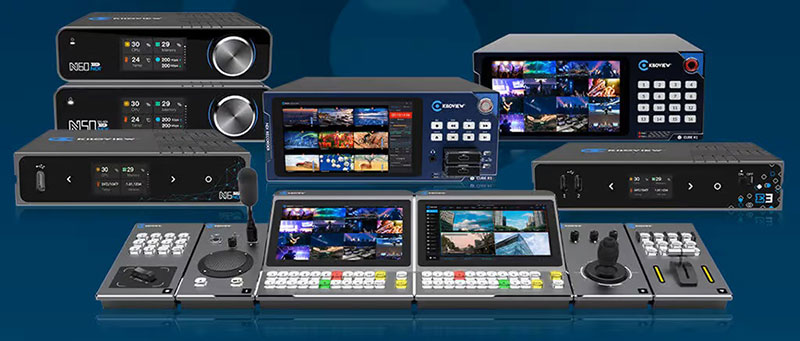 This presentation will be of interest to live sportscasters, broadcasters, educators, AV integrators, medical professionals, security experts and government/military personnel who want to update and expand their organisations or businesses.
Any In, Any Out, Anywhere
Kiloview can handle all types of video input from baseband SDI or HDMI signals, HD or 4K to IP contents. Kiloview is prepared with either a hardware or software solution to output the IP streams in different protocols, including SRT, RTSP, RTMP, HLS, RTP, TS-UDP, NDI|HX via H.264/H.265 or NDI, or baseband SDI or HDMI, along with various associated functions including recording, and transcoding.
Attendee Giveaways
Register and attend the webinar and go into the draw to win a
• Kiloview D350 4K H.265/H.264 decoder (RRP $1,397 inc GST), OR

• Kiloview E3 dual-channel 4K HDMI and 3G-SDI HEVC encoder (RRP $891 inc GST).

Bonus Special Offer
Plus, as a bonus for attending the webinar, you'll receive a Kiloview special offer, available only to webinar attendees.