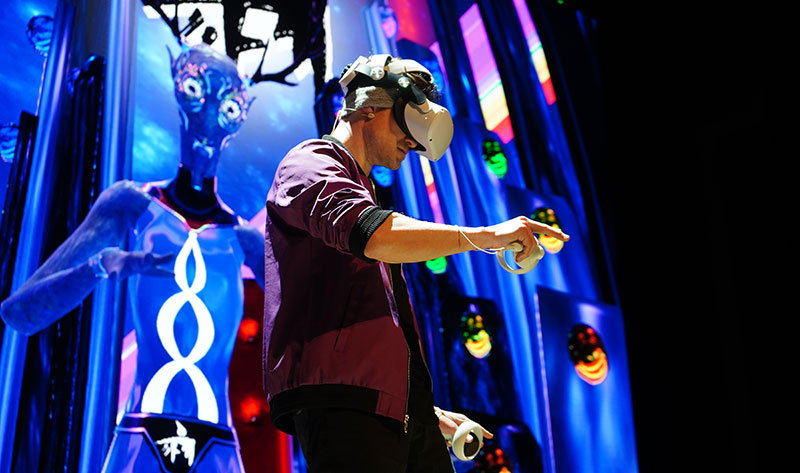 Sydney is hosting the 16th ACM SIGGRAPH Asia Conference and Exhibition on Computer Graphics and Interactive Techniques from 12 to 15 December 2023. The annual event will take place at the International Convention Centre Sydney (ICC Sydney), inviting artists, developers and specialists in computer graphics, art, animation, gaming, interactivity, education and emerging technologies.
Themed 'Connecting Stories', the 2023 edition will see a convergence of technical experts from all over the world gathering in Sydney, marking SIGGRAPH Asia the apex of innovation and inspiration for the region.
June Kim, Conference Chair for SIGGRAPH Asia 2023 and Associate Lecturer at Australia's UNSW Art & Design faculty, said, "SIGGRAPH Asia 2023 will serve as a springboard for fresh initiatives to invigorate our local industry. We are also thrilled to extend a warm welcome to the world's foremost innovators whose groundbreaking contributions have indelibly shaped our industry. Their presence underscores the impact of SIGGRAPH Asia in nurturing the next generation of talent."
Speakers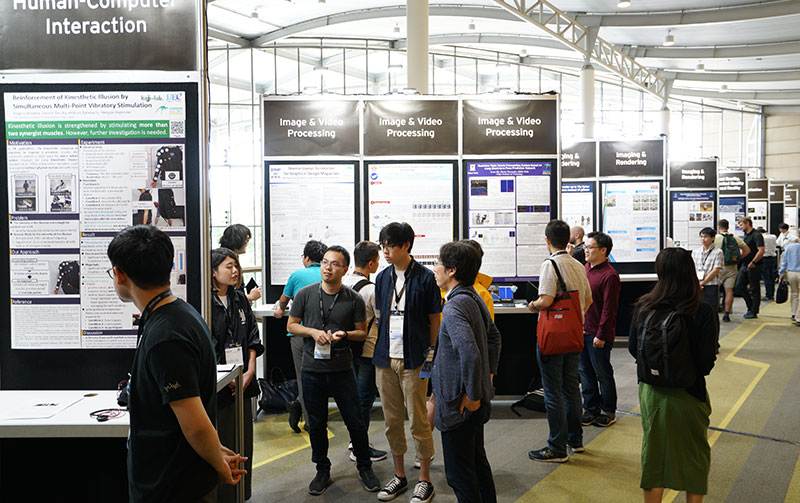 SIGGRAPH Asia 2023 is delighted to present two distinguished Keynote Speakers. Professor Jun Murai from Keio University, is recognised internationally as 'The Father of the Internet in Japan' and the Founder of the WIDE Project (Widely Integrated Distributed Environment). WIDE aims to integrate academia and industry in a single group that overcomes lines between organizations as an autonomous force utilizing new technologies for a better society. Joe Letteri, the visionary Senior Visual Effects Supervisor at Wētā FX, is the winner of five Academy Awards for Best Visual Effects. Joe Letteri's remarkable work includes such films as 'Avatar', 'The Lord of the Rings' trilogy and 'King Kong'.
Several prominent speakers, including Bryan Catanzaro of NVIDIA, Rob Bredow from Industrial Light & Magic, Paul Debevec of Netflix and Sabine Laimer and Robin Hollander of Wētā FX, are also set to headline Featured Sessions at SIGGRAPH Asia 2023, sharing their insights and experience in visual effects, virtual cinematography and virtual production.
New Programs
In an impressive global collaboration, SIGGRAPH Asia 2023 presents the Super Speed Connectivity for Digital Twins program, a showcase of an emerging hybrid society that integrates the online and physical realms through extended reality and Digital Twins. This program features real-time demonstrations connecting Sydney and other cities worldwide, exemplifying the convergence of technology, art and innovation.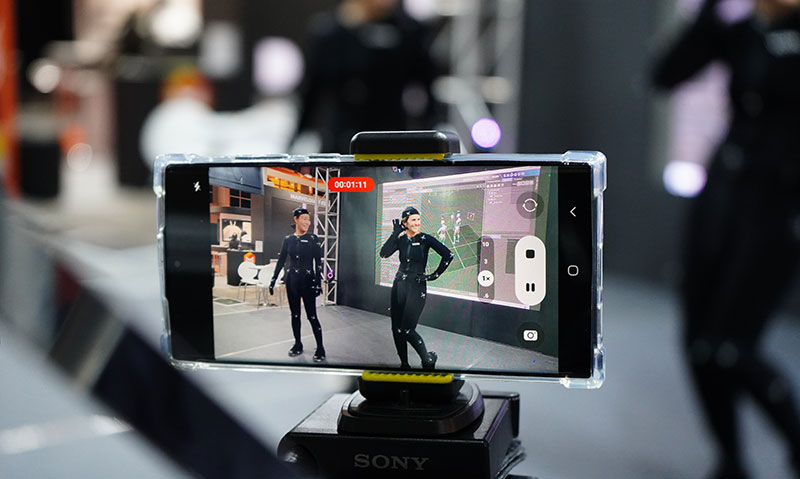 The program includes content such as high-fidelity streaming across continents, AR/VR-enabled digital twins for remote water treatment, and interactive volumetric live performances between Tokyo and Sydney. Organized by the ACM SIGGRAPH Hybrid Society adhoc Committee and powered by AARNet and the WIDE Project, this program pushes the potential of connectivity and creativity on a global scale.
A new addition to SIGGRAPH Asia 2023 is the inaugural Junior Computer Animation Festival, which is open to Junior (8 – 13 yrs) and Senior (14 – 18 yrs) participants. This initiative seeks to inspire students to explore animation techniques, nurture their technical skills for potential careers, foster creativity at the intersection of art and technology, and provide networking opportunities with industry professionals and experts.
Returning Segments
The 2023 Conference Programs has announced the return of four major segments. Victoria Szabo, Research Professor at Duke University, USA, heads the program titled 'Crossing Thresholds'. This series explores how advances in computer graphics and interactive systems are influencing storytelling.
Under the guidance of Joe Cincotta, Managing Director of Thinking Studio, Australia, the Demoscene program promises an immersive experience for the global computer art subculture, who focus on creating demos. The best of the projects featured at the session will also be shared with a wider online audience.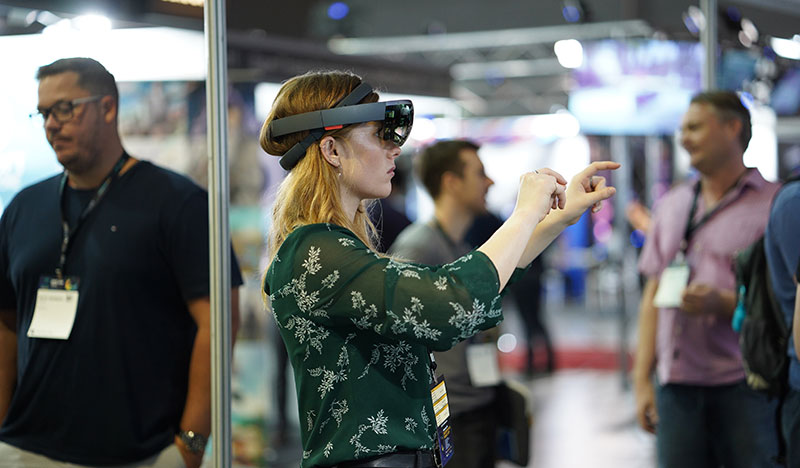 The Doctoral Consortium is a platform for PhD students to meet and engage in discussions about their research within a relaxed and interactive environment. Lastly, an Educator's Forum will bring together professional people with academics to share insights and strategies that will enhance learning experiences across diverse fields.
Other favourite programs include the Computer Animation Festival (CAF), which will present two screenings – the Electronic Theater and the Animation Theater. As well as Technical Papers and the Art Gallery, the Emerging Technologies program presents an exhibition in the Experience Hall, serving as a platform for encouraging research communities and influencing the public by creating functional and experiential prototypes. The future of Extended Reality (XR) can also be explored with the new XR Theatre, featuring immersive cinematic storytelling in a Virtual Reality (VR) theatre-style environment.
Real-Time Live! demonstrates the year's most innovative graphics and interactive techniques presented and deconstructed live on-stage by their creators.
SIGGRAPH Exhibition
The SIGGRAPH Asia 2023 Exhibition, running from December 13 to 15, presents an opportunity to explore advances in computer graphics, visual effects and animation. It's a platform for direct engagement with industry organizations from across the Asia Pacific region. Students and young professionals can also connect with potential employers looking to recruit talent for these dynamic industries.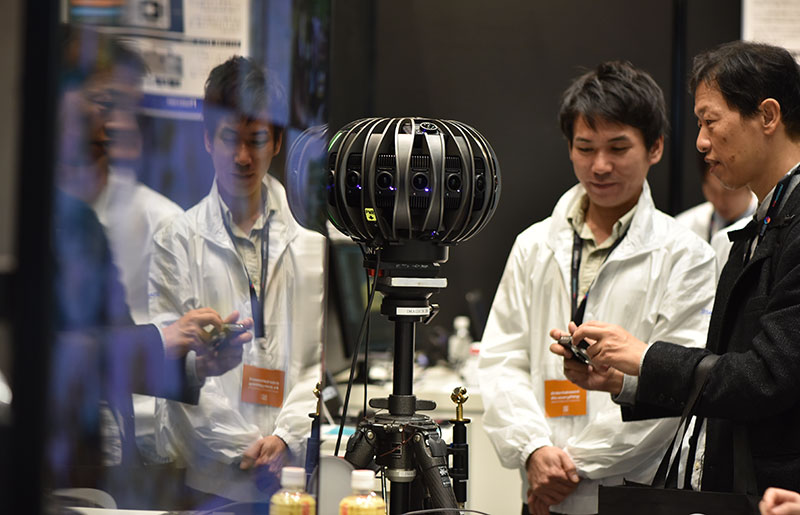 The three-day SIGGRAPH Asia Exhibition will be showing technologies that can shape both commercial and consumer markets. With over 30 companies and brands from 11 countries and regions, the event features Adobe, Animal Logic, Canva, FORUM8, Foundry, Fox Renderfarm, Gigabyte, IO Industries, ILM, Meta, MSI, NVIDIA, Pixar RenderMan, Qualisys AB, Ritsumeikan University, Rising Sun Pictures, Rotomaker, SideFX Houdini, United Visual Researchers, VICON, Wētā FX and others. asia.siggraph.org/2023
Registration to SIGGRAPH Asia 2023 is now open to trade visitors and members of the public.