SIGGRAPH VR Village Shows Experiential VR/AR Installations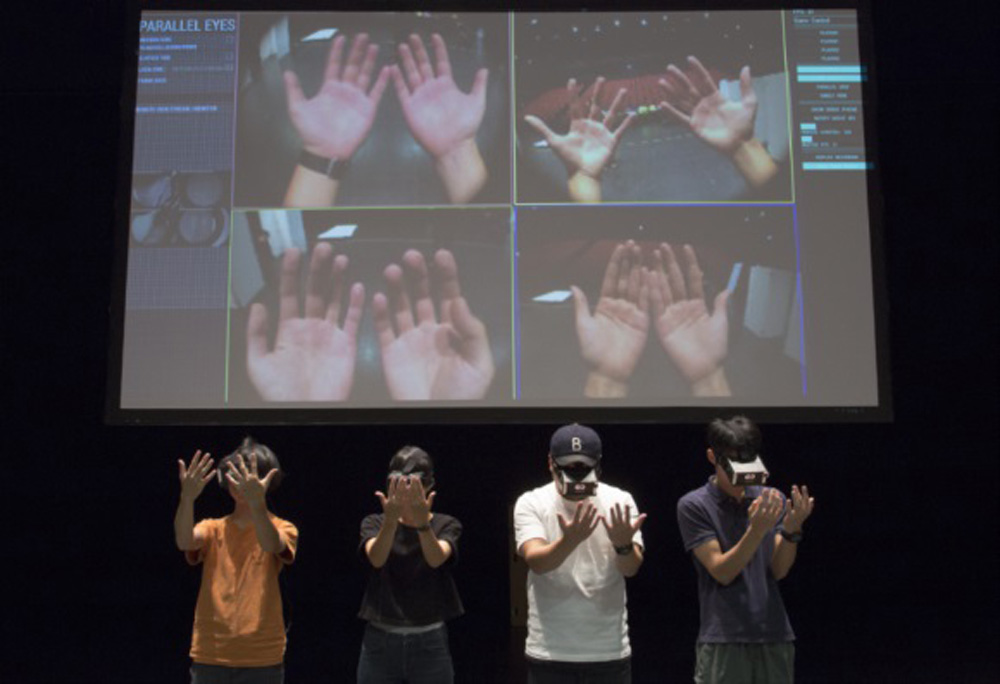 SIGGRAPH2016 conference and exhibition on computer graphics and interactive techniques, will host 'The Summer of VR' with a large collection of Virtual Reality and Augmented Reality installations at the VR Village. SIGGRAPH2016, titled 'Render the Possibilities' will be held at the Anaheim Convention Centre, 24 - 28 July 2016.
Throughout the week, attendees can explore the fascinating potential of new VR and AR formats for telling stories, engaging audiences and powering real world applications in the fields of health, education, entertainment, design and gaming. The 2016 VR Village will feature real-time immersion in upcoming virtual and augmented reality techniques and short-form immersive filmmaking.
The installations and programming include a wide range of Juried and Invited Content from major studios, independent filmmakers, game developers and universities as well as non-profit institutions such as research labs and planetariums. With the remarkable growth of VR and AR in the past year, content creators and manufacturers are rapidly making important and original contributions to consumer products and content. SIGGRAPH 2016 attendees will have the chance to experience recently developed applications from the world's top talent.
VR Village Installations
Parallel Eyes: Exploring Human Capability and Behaviours with Paralleled First Person View Sharing
This multiplayer VR attraction allows players to play a game of Tag. During this social, scientific and game-oriented experience, each player can see the others, as if their eyes are looking in all directions at once inside their VR headsets. Each participant is untethered (Nomadic VR), and can hide from other players. This installation, which takes VR into a physically tangible space, will be presented by Sony Computer Science Laboratories Inc, the University of Tokyo and the Yamaguchi Center for Arts and Media, Y-CAM InterLab.
MechVR: Interactive VR Motion Simulation of a Mech Biped Robot
A presentation from South Carolina-based Clemson University, MechVR allows participants to go inside a physical motion simulator while wearing a VR headset. Each player can embody a giant biped robot machine that will walk, run and fly, while also prompting the user to hit practice targets using hand controllers. The physical movements of the players will match the visualisation presented on their VR screens. This themed-entertainment type attraction was originally developed for flight and training simulations, and explores the VR user experience (UX), a custom software base and user interface.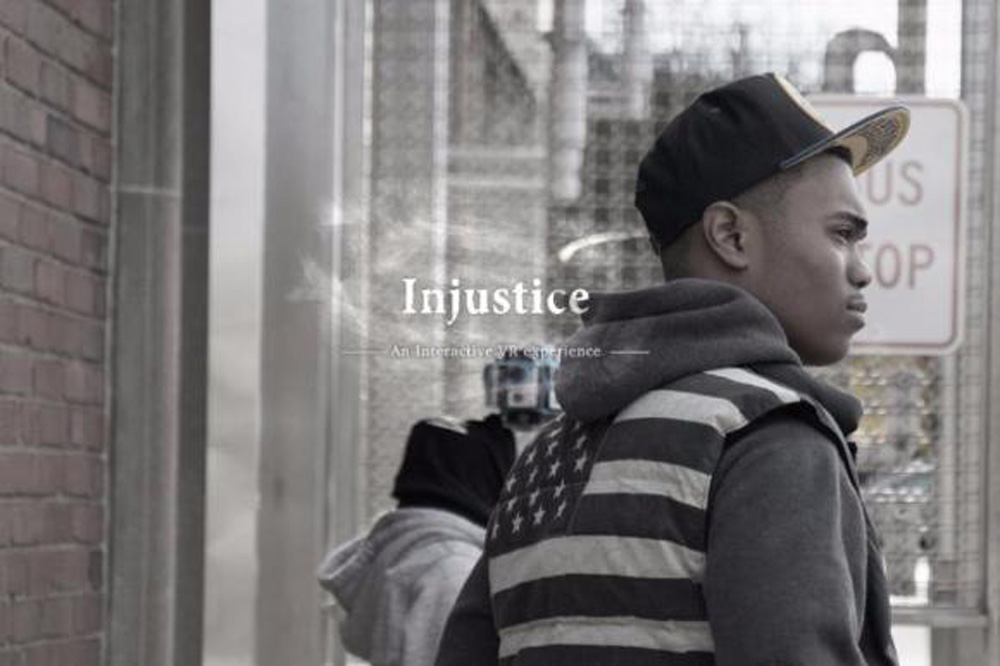 Synesthesia Suit: The Full-Body Immersive Experience
Presented by Keio University, Rhizomatiks Co Ltd, and Enhance Games Inc of Japan, participants in this demonstration wear a full-body, haptic VR 'Synesthesia' suit comprised of 18 micro-sensors synced to a selection of two VR environments. Called TECHTILE, this system was first seen in December 2015 for the public demonstration of Rex Infinite, a PlayStation VR game. Users will be able to feel the beat and pulse of the music within the demo's environments, taking inspiration from the sensations of feeling and seeing music and sounds. As well as Rex Infinite, the creators will also show a custom game interface that takes advantage of the Suit's full potential.
VR Village Storylab
A new initiative called VR Storylab blends narrative-driven, 360-degree, VR content in a physical lab environment inside the VR Village. It combines art, entertainment, academic, scientific and experiential VR content. Through participation in this lab, attendees will have the opportunity to help SIGGRAPH shape the future of an immersive programming venue. Films to be shown in the VR Storylab include:
Injustice - Carnegie Mellon University
'Injustice' is an interactive VR experience concerned with racially motivated police brutality. Users witness an act of racial discrimination, forcing them to make moral and ethical decisions on the spot. Participants must actively engage with the story and make a variety of dialogue choices - each line of dialogue decided upon will change the path of the film's storyline.
Pearl – A Google Spotlight Story
Google's Spotlight Stories team, which is part of Google's ATAP R&D Unit, will demonstrate 'PEARL' on the HTC Vive virtual reality system, and Google's own VR platform. This animated coming-of-age short film follows a father's and daughter's lives through the eyes of their beloved hatchback in immersive 360 video. 'PEARL' was created and directed by Patrick Osborne, the director of Disney's Academy Award winning short animated film 'FEAST'.
Invasion! - Baobab Studios
'Invasion!' is a narrative-driven interactive VR animated short presented in real-time. It is directed by Eric Darnell, director and writer of the four 'Madagascar' films. Darnell co-founded Baobab Studios with producer Maureen Fan. 'Invasion!' is their debut project, narrated by Ethan Hawke. The film explores ideas such as character empathy and immersive VR presence within a storyline, promising a close alien encounter.
VR Village Experience Presentations
Agents of Change looks at the creation of VR experiences for health and social advancement featuring presentations by scholar Walter Greenleaf, PhD, of Virtual Human Interaction Lab at Stanford University; Jeremy Patterson, Research Institute at Nationwide Children's Hospital; Alice Grishchenko and John Luna, Ohio State University.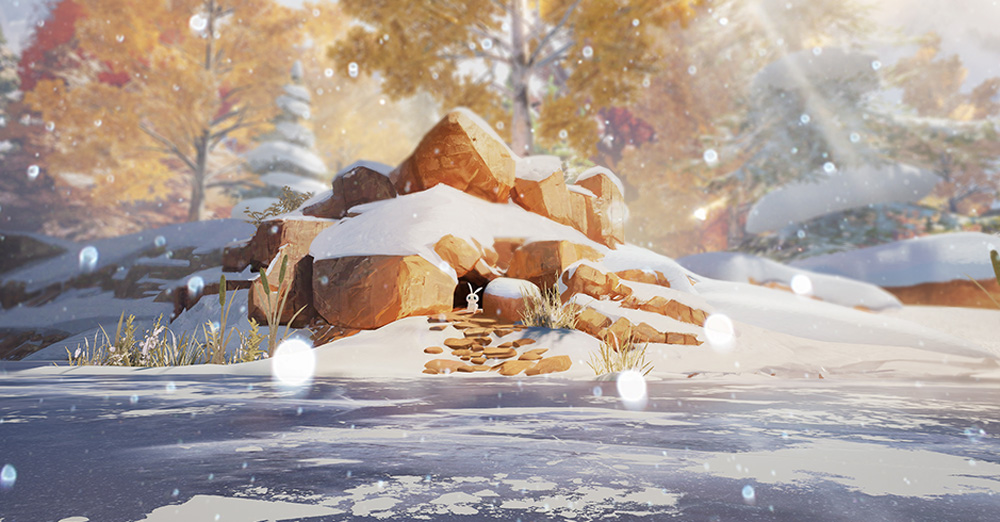 Art & Science of Immersion is an exploration of programming, interaction design and shaders for immersive, interactive mediums. Example projects range from bringing Google Earth to Virtual Reality, to high quality character shading from Pixar, and also a look inside the science that enabled the artistic vision of a specialized virtual reality drawing tool.
Production for VR Storytelling is a session featuring three presentations:
Invasion! - Exploring Empathy and Agency in VR
Director Eric Darnell and producer Maureen Fan will use their VR film 'Invasion!' to tackle the questions of how best to tell a story in VR and how to make the viewer an active participant within the VR experience.
Kanju - Integrating HCI to Tell Better Stories in Immersive Environments
Presented by Stephanie Riggs of Sunchaser Entertainment, the short VR documentary 'Kanju' shows concepts related to Human Computer Interactive (HCI). Riggs aims to teach participants how to tell better stories within a virtual reality environment through incorporating a human-computer interaction techniques and basic design principles, which will be essential to the future of narrative experiences.
'The Jungle Book' through Mowgli's Eyes, Part 1 – Kaa
This is a real-time game engine virtual reality experience created for marketing Disney's 'The Jungle Book' feature film. Presented by Joe Farrell, Visual Effects Supervisor / Concept Designer at Tangerine Apps. The company was tasked with creating the experience for the HTC Vive and Oculus Rift in just eight weeks, using original film assets and paying special attention to the VR storyline, the output's target fps and the visual style. Farrell will present the making-of the VR experience and discuss project outcomes.
For more information about this year's VR Village, click here. Register for SIGGRAPH 2016. s2016.siggraph.org