Grant Warwick on Mastering CGI through the Eyes of an Artist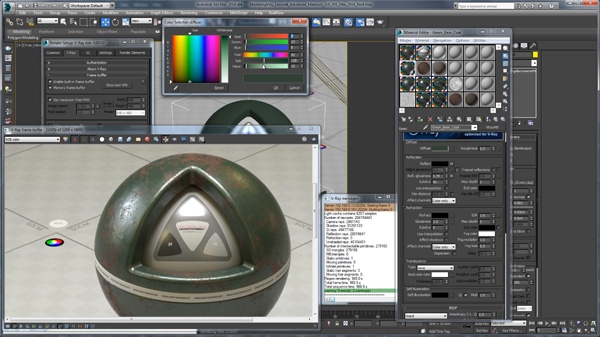 Three years ago, Grant Warwick left a 12-year career as a full time CGI artist to focus on teaching computer graphics and rendering skills through his online training company at Mastering CGI. His tutorials and subscription courses for artists working in 3ds Max and V-Ray – titled Mastering Lighting, Mastering V-Ray and Mastering Hard Surface - are now recognised around the world for their detailed approach that focuses directly on actual production processes, based on comprehensive tests and experience from work.
Grant's initial course 'Mastering V-Ray' launched in December of 2013. Within the first month the course had reached 300 subscribers and now has over 3,000 active students. The second course, 'Mastering Hard Surface', met with similar success.
Inspired Experimentation
A self-taught artist living in Sydney, Australia, Grant has had a slightly unconventional professional background. "I began experimenting with 3D modelling after finishing some work experience at high school with the goal of working in the film industry as soon as possible," he said. "I was just an inspired kid who loved something new I had found.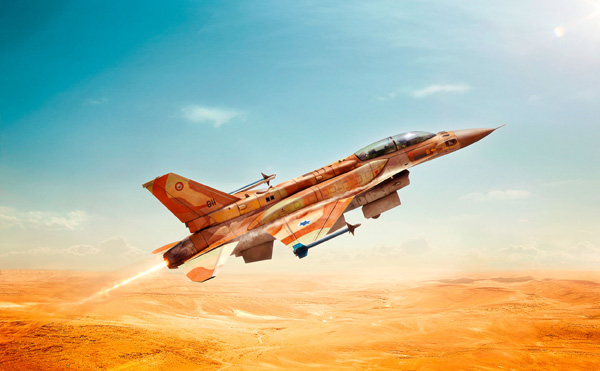 "For my high school art and design classes, I had completed a series of 3D images, but when I started that project I'd only had very limited rendering experience, for example, using Scanline in 3ds Max. Later on, as an unemployed gamer, I was most often just rendering with whatever software I could get my hands. I remember completing the school project in V-Ray but having no idea of what the interface was doing or how to use it. I basically stuck with defaults.
"I eventually tried other render engines on the market, but by using common sense and limiting myself to print work, V-Ray became my standard engine. Pushing me further in that direction was Chaos Group's support, which I feel is second to none - they listen to and interact with customers by continuously implementing new functionality and tools."
Business Perspective
Starting as a 3D artist in the CGI for Print and Advertising industry, during the next 12 years he worked in film, video games and advertising as a modeller, lighter, shader and technical director. Now working exclusively on Mastering CGI, he loves being able to earn a living from his own ideas and workflows after spending a relatively long career relying on those of others.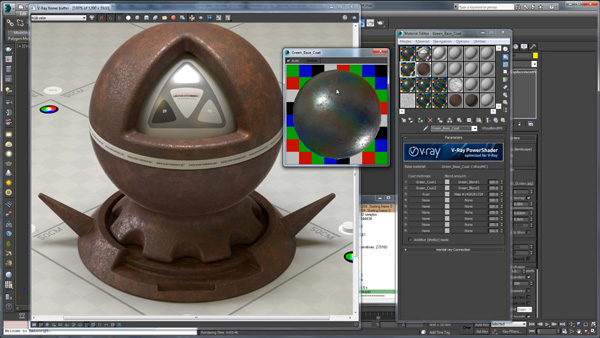 First and foremost, Grant regards himself as an artist, but says it is important for artists to try to see things from a business perspective as well. "Early in my career I didn't understand this and my relationships with my bosses suffered, but as I grew I realised that finishing jobs faster and with less effort made me a more valuable artist. That is when I really started looking at the V-Ray manual closely in order to maximize efficiency on projects."
The end result was impressive. Through learning how V-Ray truly worked as the developers intended it, but couldn't directly convey through the manual, his render times dropped substantially. His boss was happy, and he wasn't working as hard because projects were getting finished earlier. In fact, the Mastering V-Ray course was born as a result of learning how to optimise. Scene optimisation per project in V-Ray and the behind-the-scenes understanding that is required to do this well, remain common themes in Grant's tutorials.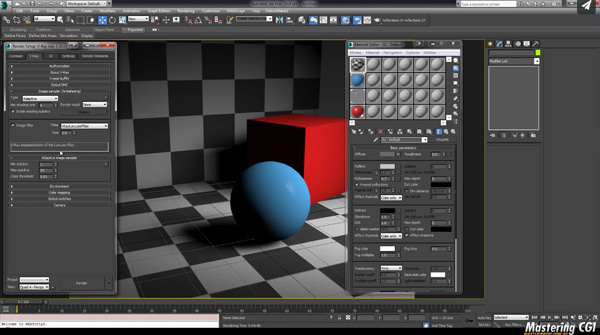 Beyond Technique
"These days, V-Ray has become very smart at optimising render times automatically," he said. "Chaos Group have tested and now implemented an algorithm that takes care of render time optimisation for you. My tutorial covers how to carry out the process the simplest way I know how. While the information in some other tutorials may not be based on production practices, all of mine originate this way. I know that what I'm teaching works because I have seen it work - hundreds of times."
At this stage, Grant sees Chaos Group heading in the right direction through their recent efforts to simplify V-Ray's interface, giving users more artistic control and expecting less from them on a technical level. Even from his position as a teacher, he recognises that some aspects of becoming an artist can't be taught in a technical, quantitative manner.
"Qualities like an eye for detail or composition have to come from within you. Rendering software has made it so easy for us to get 80 percent of the way there but crossing the uncanny valley is a journey each artist has to take for themselves. Lately I've been trying to think of ways to explain how I went through that journey to my customers. By reflecting on my own career and where I got stuck, I can help artists better understand the mindset they need to adopt constantly to achieve results.
Really Looking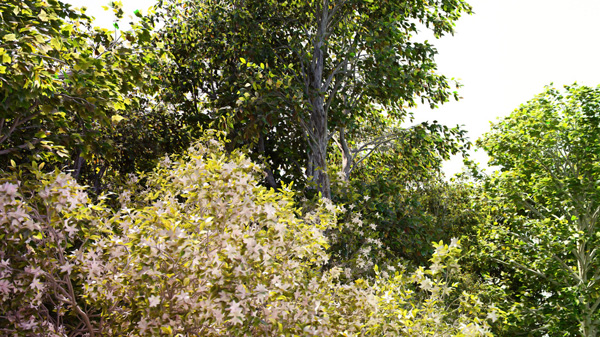 "In order to accurately recreate objects and surfaces digitally you need to really look closely at them. I'm the type of person who has a short attention span so my whole life was spent rushing and not paying attention. CGI really slowed that down for me and made me realise that to truly appreciate how something has been built, designed or naturally formed you need to take the time to observe from all angles, which I feel gives you a greater appreciation of your reference."
One example was noticing the way light reflects off of different materials and that at glancing angles – when light hits an object at an angle nearly parallel to its surface - materials have a mirror finish. "It seems obvious as you look around the real world, but artists didn't have a way of implementing this before Mastering V-Ray. It felt pretty amazing to be able to implement a workflow to achieve that effect, that everyone can follow. I'm always searching for new ways to accomplish subtle things like that.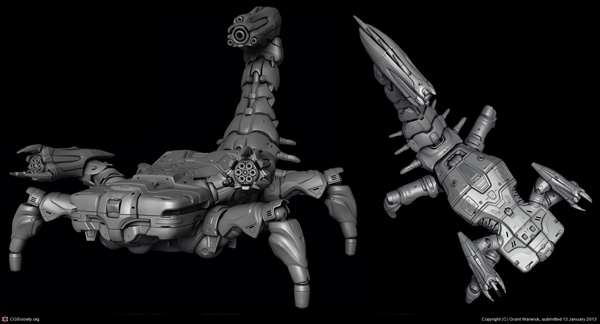 "I wasn't always a lighting and shading artist - the phase I went through when I was learning how to model in 3ds Max was brutal but it was also incredible. I felt like I had endless energy and could work for days with very little sleep because of the fun I was having. Lighting and shading didn't hit me like that, but both of those aspects of CGI represent different phases of my life. I'm just glad I've been able to share my workflows and insights while I've still had the chance."
Re-invent Yourself
Regarding competitiveness, Grant notes that the most competitive artists are always in the public eye. Artists need to get their work out in front of audiences. "But not all your work, only the best," He said. "If you have a portfolio, it has to show your very best effort and be constantly updated. Throughout my entire career, my portfolio has continuously moulded and changed, sometimes very rapidly. Reinventing yourself and the topics you focus on is one of the best ways to stay in the spotlight."
Considering his own eveolution as an artist, Grant has gravitated toward materials and photorealism in particular. "I find this planet unbelievably beautiful and as I get older, that love is only growing," he said. "The idea of trying to recreate that beauty fills me with happiness for some reason.
"I love it partly because I've gained a much deeper understanding of so many aspects of the physical world because of working in CGI and the challenges we face. I like to least be able to understand, even just partly, how light, physics and the world in general works. It truly fascinates me." www.masteringcgi.com.au