MTI's DRS Nova 2.3 Updates Object Tracking for Film Restoration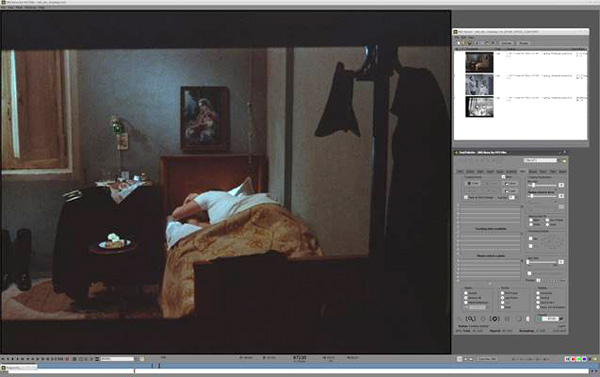 DRS Nova 2.3 is an update to MTI Film's software and has new functionality tuned to make the tasks of dust-busting, image stabilization and de-warping faster and easier.
One of the new tools is offset tracking for image stabilization. It allows users to track objects even when the chosen tracking points move beyond the boundary of the frame. This ability makes it simpler to stabilize shots with camera movement or complex motion. The same functionality will soon also be available for de-warp operations.
Other improvements improve ease of use. Mouse button functions now include panning and zooming in and out, and previewing import frames when using DRS Nova in reveal or clone mode. To help save time on routine tasks, you can now save any of your settings and perimeters as stabilization and de-warp presets.
A new dirt map generator produces dirt maps using data from the alpha channel of a film scanner. This is useful to guide the Autofilter tool when aging of the film has caused one or more emulsion layer to fade, resulting in colour breathing and variations in the overall frame density.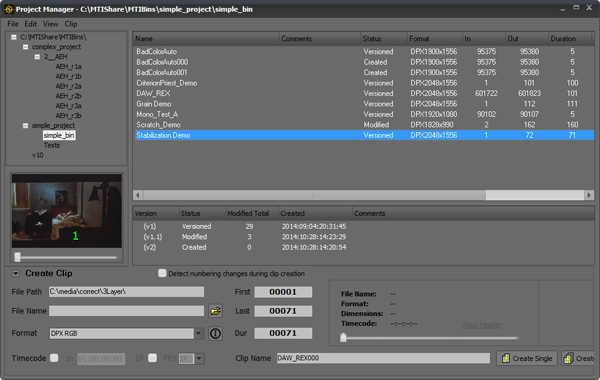 Improved clip import helps import large files faster. The management of OpenEXR files has also been addressed, whereas before, the scratch tool was unable to fix EXR-format frames and some EXR frames were displayed with the incorrect gamma applied.
MTI Film has been developing film restoration software for more than 20 years. Its original DRS software and algorithm, released in 1997, was among the industry's first and significantly changed the process of restoring films through a suite of integrated tools for detecting and removing the effects of dust, debris, scratches, mould, warping and many other problems, quickly and invisibly. The company's CTO Dr Kevin Manbeck wrote various algorithms that partly automate the detection and repair of a large proportion of defects.
MTI Film software is currently used at motion picture studios, post production facilities, film archives and other organizations dedicated to the restoration of motion pictures, documentaries and other archival material to virtually original quality. MTI Film itself operates a post-production facility supplying dailies, editorial, VFX, colour correction and assembly for film, TV and commercials. www.mtifilm.com