Casa Loma Gets Spooked with AJA KONA 3G and Io 4K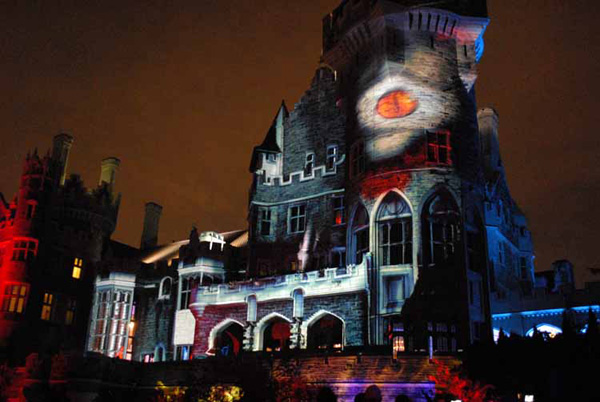 Built in 1911, Casa Loma is an historic Gothic house and gardens in the middle of Toronto that has now become a museum and landmark. It is also rumoured to be haunted, making it an ideal setting for a haunted house experience called 'Legends of Horror' held on Halloween in 2016. For the event, it was transformed into a promenade theatre featuring dressed sets augmented by fog, sound effects and animatronics, bringing the venue to life, along with performances from more than 70 actors representing timeless horror characters like Dracula and Frankenstein.
3D and laser projections added tremendously to the atmosphere and impact of the experience. Working as production designer, VFX supervisor Clark Graff lent his services to the project, including the creation of complex animated 3D projections such as a plague ridden tunnel overrun by rats and dead bodies, a hellish fire, a demon-possessed tree and more. He designed a hardware set-up using AJA KONA 3G capture and playback cards and the Io 4K device to generate and support each projection.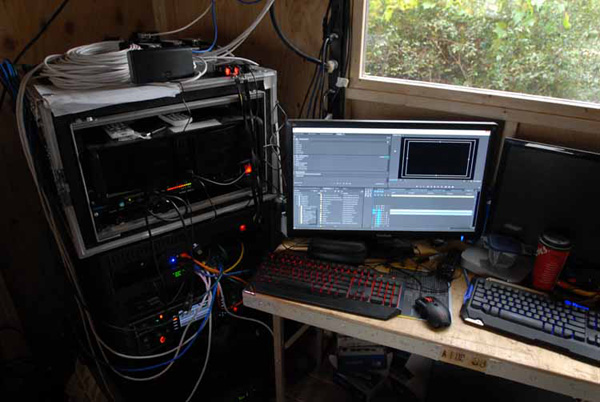 Also an experienced post supervisor and DIT, Clark said, "I've used AJA products regularly for more than 15 years because they're reliable. Reliability is worth more to me than anything. If gear breaks on a project like this, especially when it's live and time sensitive, you're up a creek without a paddle. With KONA 3G and Io 4K, I knew I'd be set."
Clark knew before starting the project that access to electricity would be limited throughout the grounds. Before planning or designing any of the projections, he first walked the castle and surrounding gardens with his creative director, script in hand, to determine where each part of the story would take place, breaking it out into 20 different zones. From there, he built up a power map to assess the resources required to service all the lighting and 3D projections for each zone.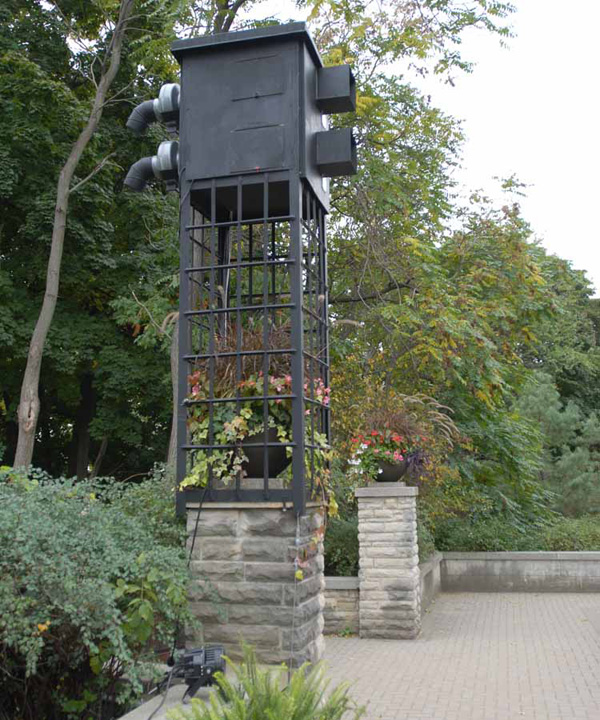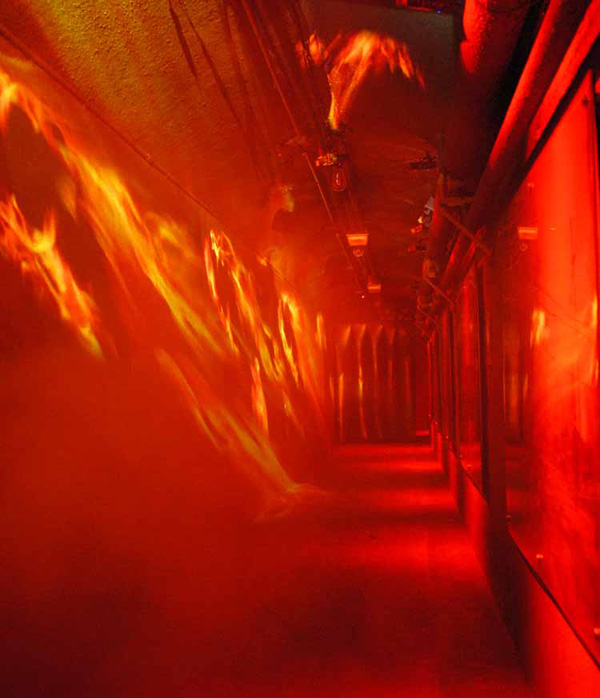 Finally, knowing the limitations of the site, they set out to select, create and refine the projections, searching out video that would serve the story, mostly from stock footage as well as projection mappings from Big Digital. Once approved, he previsualised and colour corrected each projection to suit a range of traditional and non-traditional surfaces – from plasma screens to mosquito netting, a tunnel, a tree and others.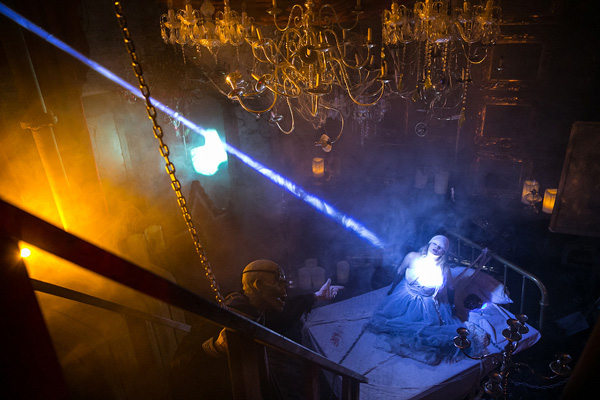 The AJA KONA 3G capture and playback cards created a stable foundation to the previsualisation process. The imagery was processed on two desktop computers running Adobe Premiere and Assimilate SCRATCH, outfitted with the cards for greater stability and colour fidelity while monitoring. The KONA 3G supports Dual Link 4:4:4 HD-SDI, with full-bandwidth 4:4:4 RGB at 10-bits. Clark's team could work in HD and 2K and switch to working at 4K resolution, all on the same hardware.
Using AJA's mobile Io 4K capture and output device via Thunderbolt 2, which has the connectivity to manage a high level of bandwidth on a single cable, Clark was also able to preview 3D projections in UltraHD. Io 4K has full-sized BNC connectors for 4K input and output plus HDMI in and out, handling four SDI 4K signals as well as capturing and outputting 4K over HDMI to use with most types of 4K monitors and equipment.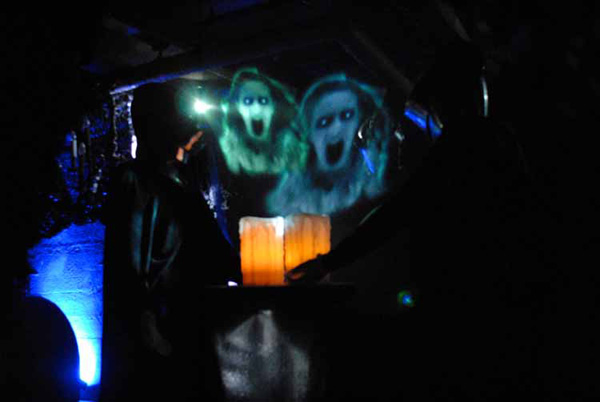 Once finalized, projections were fed through a fleet of different projectors located throughout the castle and surrounding gardens – from numerous, tiny mobile AAXA M4 and Android LED projectors up to the larger, more powerful Barco HDX-W20 Flex - out to eight plasma screens and the other miscellaneous surfaces. www.aja.com