Substance Designer 6 Supports HDR Textures and 3D Scan Processing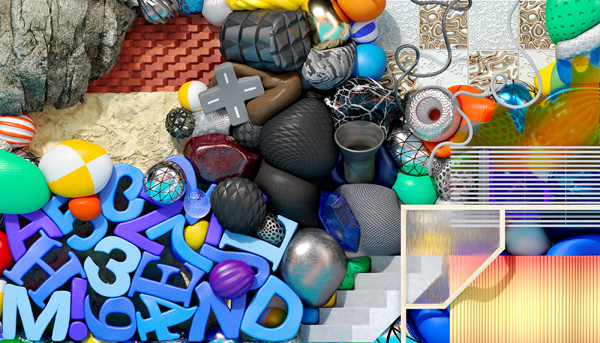 Allegorithmic Substance Designer 6 has been released with new functionality within its material authoring capabilities for game development, architectural applications, design, visual effects and animation. New nodes improve materials creation and an extended range of colour and light values allows HDR texture generation.
The Text Node can expose 3ds Max parameters on .sbsar files, making it easier to apply embossing, stamping and glow effects in ways similar to Photoshop tools. It comes with dedicated effect filters like glow, drop shadow and outline. The text input can also be exposed for dynamic changes in integrations, which will soon be updated.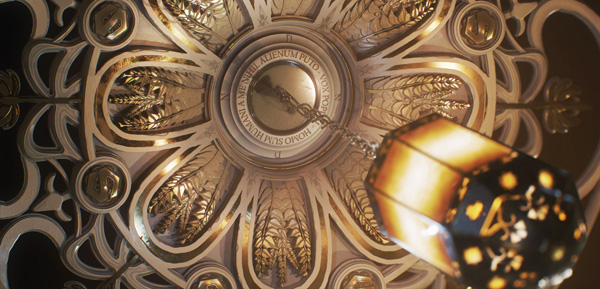 The Curve Node is used to create complex curves, used when designing intricate structures like mouldings, spirals and circular windows. It allows you to define a curve profile to remap colour data. In Substance Designer it can be especially useful to define and sculpt height maps, or the definition of exotic forms like wood moulding or colorimetric correction.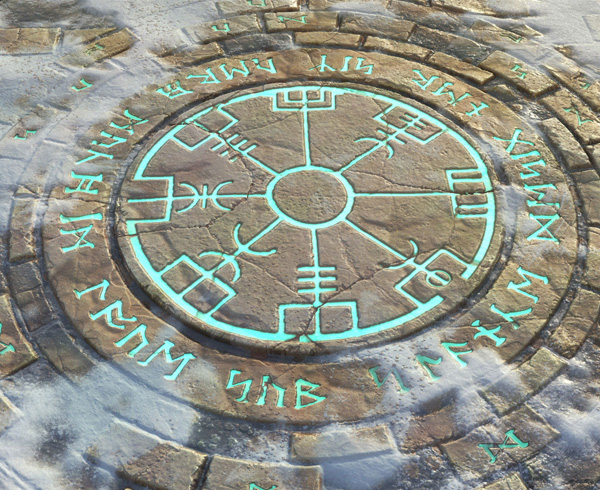 New scan processing nodes include new filters such as crop, smart clone and auto-tile for accurate scanned material creation from 3D scans based on a set of pre-lit photos. Four to eight photos of the same surface with varying light angles are cropped and fed to the Scan Processor. The filters will cross-check the different photos and extract an albedo value showing the proportion of the incident light that a surface reflects, plus a highly detailed normal map or height map. It also works with shiny materials or metals.

This photogrammetry pipeline also has a method for making continuous materials, the Smart Auto Tile node. It affords control over the tiling process and can adapt to most material types. The new node analyzes the features of each channel of the material and finds the best way to cut and stitch together the maps to eliminate seams in a realistic way without cutting through important elements.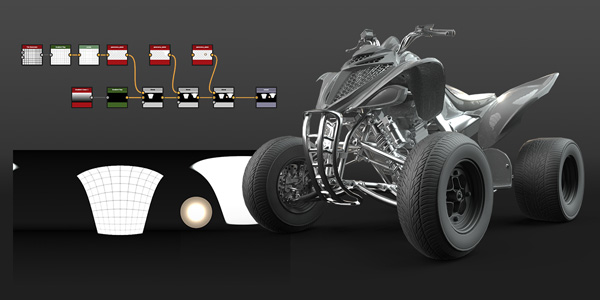 A new 16-float and 32-float Engine extends the range of colour and light values with a floating value, making it possible to generate HDR textures. 32-bit compositing support also allows you to work with HDR values and 16/32 floating point bit depths.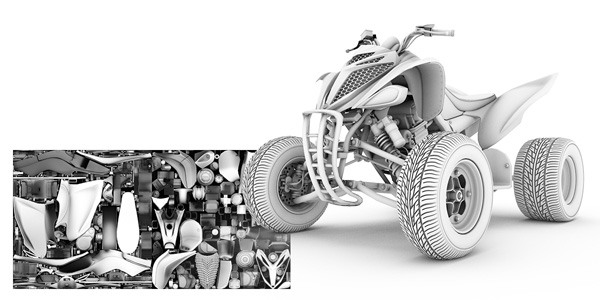 With the new 8K bakers, users can now bake textures up to 32K using non-square ratios or choose to stop at the middle of the baking process for more flexibility. Other changes to the bakers include pushing the limit to 8K, which will be pushed further in a future update. You can now bake by material or texture set, as you can in Substance Painter, to help work with scenes containing multiple materials. Further development of the bakers, based on the progress in version 6, is coming in later updates. www.allegorithmic.com