The Digi Monsters Jump into a Bigger Game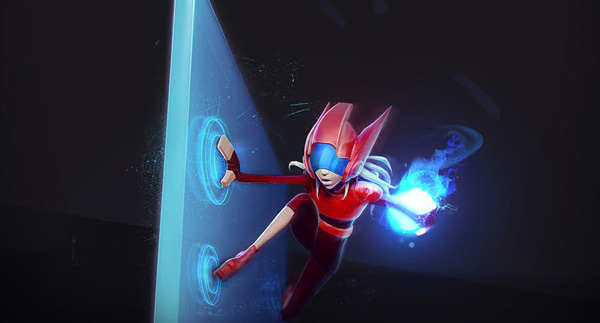 The Digi Monsters are a new art studio with AAA game industry expertise, based in the UK and founded by artists from the former Activision studio FreeStyleGames, which has now become Ubisoft Leamington after Ubisoft acquired the studio from Activision and renamed it in January 2017.
The Digi Monsters have been watching the wider visual effects and animation industries, and aim to take advantage of their skills to move into almost any type of project where those skills might apply. The company comprises four founding Monsters, Mike Rutter, Piers Coe, David Moulder and Adam Conway, who all met while working together on some of Activision's main franchises, including 'Call of Duty' and 'Skylanders', with FreeStyleGames.
Talking first about games, where they have most of their recent experience, The Digi Monsters believe that modern games now require a complex mix of skills in all types of 2D and 3D graphics, making it difficult for developers to find and keep artists as projects ramp up and down over a development cycle.
The Time is Right
Therefore they feel that the time is right for games production to move to a more service-led model. Instead of relying entirely on an internal art studio, developers can also call on specialized artists from outside who can pay close attention to artistic and technical detail, but also understand how to develop games to a high level of finish.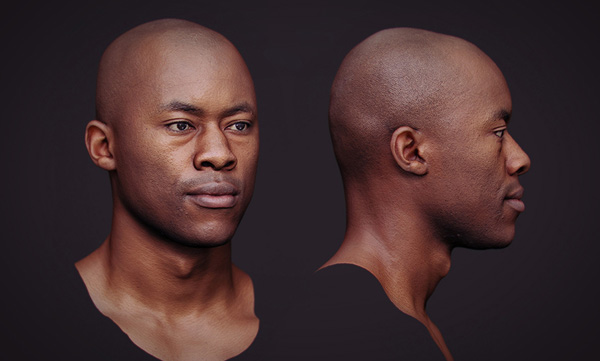 Collectively, The Digi Monsters have experience and expertise that can be applied at any point in the pipeline or stage of a production, from concepts through production to final delivery and marketing. Within the team are artists capable of roles in UX, UI and brand design, motion graphics, 3D, rigging, animation, lighting, rendering, editorial and pipelines. Working in games has led them to opportunities further a field - to develop VR games content and applications, feature film VFX and visualisation for architecture and products.
It's exciting for them to be working at a time when a steady convergence is occurring and causing a crossover between all of these industries, and inspiring collaboration. Digital visualization, for example, illustrates this kind of convergence very well. As a project progresses from the initial 3D design and production stages, final visualisations can be shown as traditional CG rendered stills, as movies or, increasingly, in interactive real-time settings using virtual reality platforms. Other projects might benefit from a blend of all three - certain approaches can add value to the design effort at different stages of the pipeline.
Game Changer
A milestone in the Monsters' development as a team – and leading to their ultimate decision to form The Digi Monsters - was the opportunity to work on Guitar Hero Live, their last major project with FreeStyleGames and Activision. The project was a collaboration between the FSG development team, Pulse Films and Framestore, that required filming live action characters on set against a green screen using motion control cameras, with set extensions added in post.

Mike Rutter, director at The Digi Monsters said, "FreeStyleGames produced the original concepts, layout and props, before helping to direct the film and VFX post production effort, all the way through to final rendering, comp and grading. Throughout that process FSG's Art Department, where we were working, directly integrated with the film and production houses. We retained creative control and direction while supplying all of the 3D models, layouts and characters to Framestore.
"'Guitar Hero Live' opened our eyes to the sort of company The Digi Monsters could become. It was not only a huge production, but required working with a lot of external specialist teams, large and small – big studios such as Framestore and Pulse Films, but also small boutique studios such as Reed Words and YourMum UX, getting the right high quality specialists in at just the right stage in the project. Meeting and integrating into the Framestore production pipeline to deliver the entire 3D project of festivals, stages and crowd was a big success for us.
Games production has traditionally been more centralised, though Mike notes that this has been changing slowly over time toward the feature film model, in which skills come from multiple vendors with different specialities. The Monsters saw the opportunity to move into this space as an external, specialist provider where the business is aligned to their skills as a group.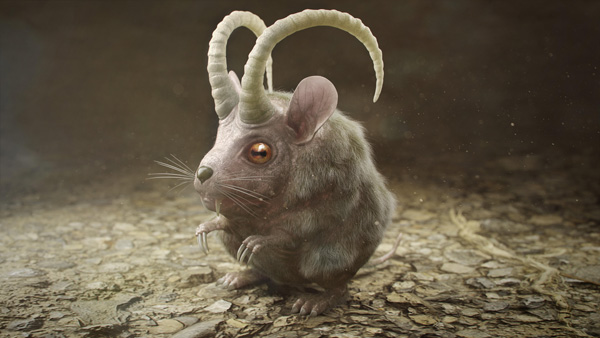 Hero Production
For 'Guitar Hero Live' they used Maya to produce their content, with UDIM UV mapping and Arnold shaders. As lead technical artist on the project, Dave Moulder authored a custom scene management system for FSG's Art Department that worked as a framework of automated checks and time saving processes. "We needed to supply GPU cache objects, scatter and placement tools, automated error checking, publishing and asset delivery packaging that integrated assets directly into the Framestore Film pipeline," said Mike.
"By using those GPU instances in the Maya scene files, we were able to populate more geometry into scenes, and using the custom scatter and paint tools allowed us to push scene layouts further and faster than Maya can normally handle. We also built up a series of rules that automated pre-flight checks before we published an asset. The process helped us catch problems before they manifest later in the pipeline, such as holding up a render or causing a bug in a game due to an incorrect setup.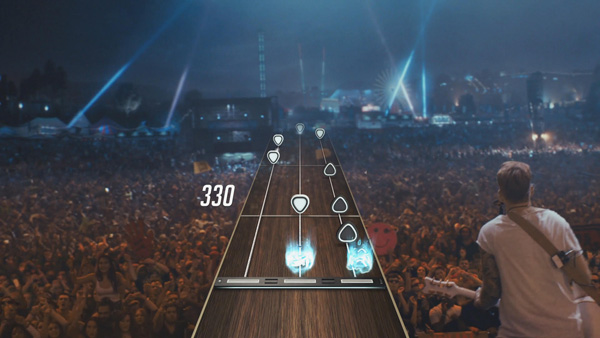 "This custom scene tool is best illustrated by the huge, complex main stage at the game's UK SoundDial Festival, where every single tent you see has been meticulously modelled and placed by hand using our GPU cache. This kind of solution can sometimes seem a little obscure, but they are invaluable parts of the production process for us, and mean we can deliver better results in a shorter time, with fewer artists."
Stitch in Time
One set of skills the team has that they would like a chance to use more often is direction and planning. A good planning effort will pay the production back hugely, later in the project. After being involved in the planning and direction of a long list of large and small projects, they have learned how to break down projects into smaller, achievable chunks. It helps everyone understand and minimise risks.
For example, a fast iteration loop while still in the concept and prototype stage doesn't only bring ideas to life early in the production cycle and move a project forward quickly. It also reduces production overruns and ensures that you're running efficiently.
Their hands-on experience as artists has shown them that building the inventory of assets in time, to a consistent level of quality, is at the core of production. Neglecting the time attention that lighting and rendering require is another mistake. Mike remarked, "These are the elements that really unify the project and make the visuals sing, but it's also the time when performance and fixes are your highest priority. Forward planning gives you an opportunity to balance the production effort with the existing team size and skills, and decide whether to grow the team, permanently or temporarily."
The Digi Monsters
Now, as The Digi Monsters, being as flexible as possible for clients and their project requirements is critical. On some occasions it means working as individual artists to supply some very targeted work, and at other times it calls for them to integrate as a team both among themselves and within the wider project team. He said, "The chance to form a team for long periods does allow us to take advantage of more of our experience and skills - you start to find more production efficiencies than you typically would as an individual artist moving fresh onto a project. But sometimes clients are just looking for a short, sharp delivery."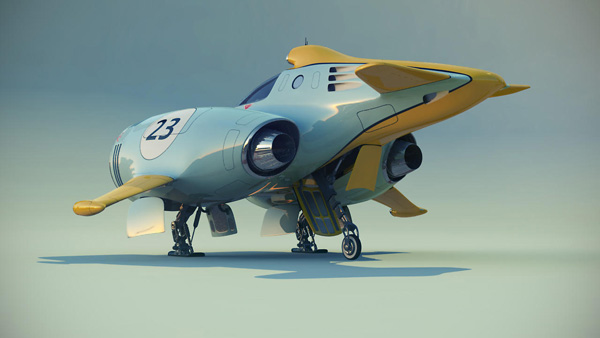 Every project hinges on a story, of course, and that fact affects The Digi Monsters in different ways. Sometimes the story is front and centre to their work, for example, if the characters act out scenes with dialogue and help to develop the storyline. "But sometimes we're working on smaller, finer details that you talk about in a production but are never directly communicated to the viewer. They help to hold together that character and the world he or she inhabits," said Mike.
"In a project that we're working on currently, for instance, the concept art shows the character's costume is a little ragged and torn. The Art Director was able to clarify that this is not because he's just been in a battle, or that he's fallen on hard times, but because the character is nearly a thousand years old and shows fundamental age-related wear and tear. It's a small, subtle distinction in a much bigger project, but knowing this really helps you have the right mindset and make the right production choices.
"The most successful projects always have this clear sense of purpose, a clear sense of story and the world in which characters exist and how these elements relate to each other." www.thedigimonsters.com