V-Ray 3.5 for NUKE Handles Ray Traced Volume Simulations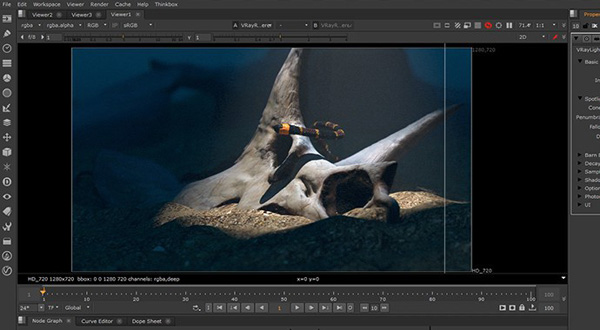 V-Ray 3.5 for NUKE ray-traced renderer now supports volumetric rendering and deep compositing workflows. NUKE artists can use the V-Ray Volume Grid node to import and render fire, smoke and other fluid simulations as industry-standard volume format files from effects applications such as Houdini. Compatible formats include OpenVDB, Field3D and Phoenix FD. This change in functionality gives compositors direct control over lighting and the final look of volumetric effects for better integration into scenes.
For further control over 3D depth information, volumes rendered in V-Ray for NUKE are compatible with deep compositing techniques, owing to improved deep rendering capabilities in the 3.5 update. As part of the workflow, V-Ray for NUKE can be used to generate deep data directly inside NUKE, saving disk space and file load times.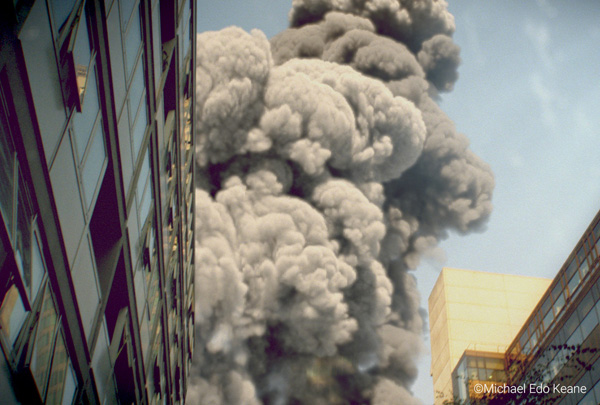 V-Ray for NUKE has been in use on films like 'Spectre' and 'The Revenant'. Framestore's executive creative director William Bartlett said, "V-Ray for NUKE has expanded what I can do as a creative director. At Framestore, we've started applying it to more projects, as it gives greater control over lighting, shadows and atmospheric effects. Deep compositing and full 3D volumes are a great next step."
New Lights and Textures
V-Ray has a new Denoiser that automatically reduces noise for cleaner renders. You can denoise individual render elements, apply denoise masks and denoise final deep composites. V-Ray's global illumination method Light Cache GI, used to speed up renders, has a new Adaptive Lights algorithm that increases the speed further.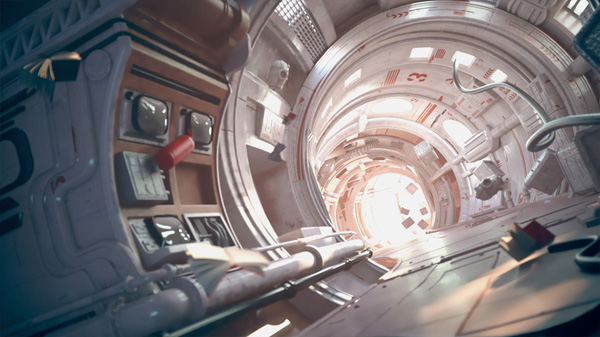 Changes to V-Ray Render Elements include the ability to cache all render elements with a single render. Also, your render elements generated in V-Ray for NUKE, or rendered in V-Ray Standalone, can now be used interchangeably.
Triplanar texture allows you to apply unbroken textures to complex objects without UVs. The Falloff texture controls an object's shading effects in relation to the camera. You can then use NUKE Curves for more control. With V-Ray Clipper, sections and cutaways can be created at render time using a clipping plane or mesh object. V-Ray Spot Light is used to create spotlights with textured projections, barn door controls and soft shadows. chaosgroup.com