Phoenix FD 3 for Maya Splashes Out with New FLIP, Smoke & Fire Solvers
Phoenix FD 3 for Maya, a combined fluid dynamics plugin for Autodesk Maya supporting fluid simulations including smoke, fire, water and oceans, is a major update that adds a new FLIP liquid solver and a new fire and smoke solver. Phoenix FD has been in use in the pipelines of high-action TV series such as 'Arrow', 'Once Upon a Time' and 'The Man in the High Castle'.

Phoenix FD 3 for Maya also has some quick presets and more controls added to make it faster and easier to use. It works directly inside of Maya and renders with the V-Ray renderer, so that artists can iterate through a series of looks without leaving Maya. To improve pipeline compatibility, the plugin now supports the regularly used tools and formats such as Alembic and OpenVDB.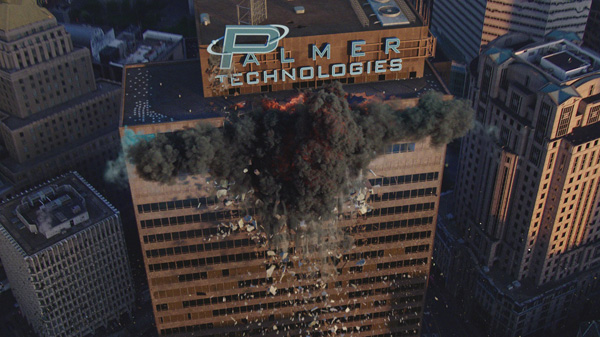 The new FLIP liquid solver is updated for speed and realism, and the fire and smoke solver especially for fine detail. A special toolbar contains the new presets for fire, smoke and liquid simulations. Phoenix FD 3 can be used to create ocean simulations using procedural ocean displacement to avoid repetition across the entire surface. Users can preview and render surfaces without simulating cache files.
Force controls are interesting because you can use them to art direct and control the simulations with forces such as wind and mesh attraction. Wave force transitions from a procedural ocean surface to detailed wave simulations that allow more control.
Several changes have been made to simulations in Phoenix FD 3. For example, custom emission sources, including animated meshes, texture maps and particles, may be made to drive complex simulations. It's now possible to refine simulations interactively in the viewport with a GPU-accelerated preview.
Specific refinements users can now make to simulations include increasing resolution and adding detail without changing overall shape or behaviour, and speeding up or slowing down playback to work with slow motion effects. Path follow creates simulations that follow a path along a spline, and Cascade creates a series of simulations that trigger and interact with each other.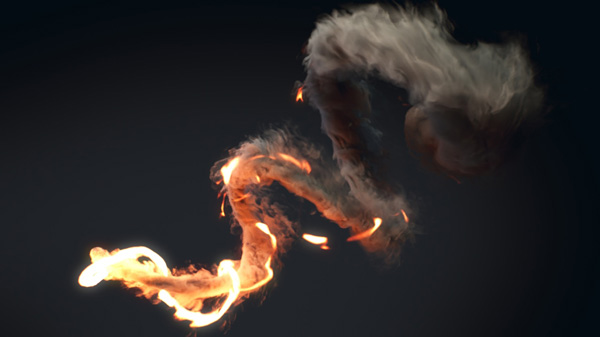 Volume rendering has been optimized for speed with accurate lighting and global illumination, and Phoenix FD simulation licenses can be used to submit jobs over the network to Deadline or Backburner render management software. www.chaosgroup.com/phoenix-fd/maya