Framestore Montréal Appoints Kate Phillips as Head of Production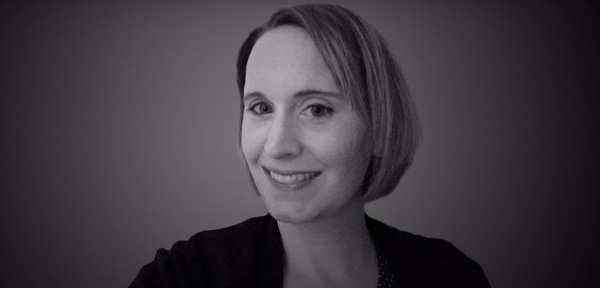 Framestore has appointed Kate Phillips as Head of Production in Montréal. Kate will support the growing Montreal team in the creation of VFX as it takes on more and bigger film projects.
Kate started her working life in politics, first working for the Liberal Democrat party in the UK, before becoming a political analyst for BBC News and then a coordinator on Film 2005. following this exposure to the production environment, Kate joined the VFX industry as a Production Coordinator for Double Negative, where she gained initial experience working on films including 'The Bourne Ultimatum', 'Prince of Persia' and 'Harry Potter and the Half-Blood Prince'.
Kate moved to Baseblack in 2009, helping to set up its new production pipeline and deliver work on 'Harry Potter and the Deathly Hallows' (Parts 1 and 2), 'Never Let Me Go' and 'Johnny English Reborn'. Returning to Double Negative in 2011, Kate was involved with such VFX-heavy movies as 'Snow White and the Huntsman', 'Les Miserables', 'Hercules', 'Mission Impossible: Rogue Nation' and 'Fantastic Beasts and Where to Find Them', which was her fifth JK. Rowling project.
Kate is now taking a leadership role at Framestore as Head of Production, where she will support the work of the production teams and manage the overall delivery of all film projects coming through the facility.
"I've always admired Framestore, both for the exceptional quality of its work and for its reputation for creating a happy and supportive environment for its crew," Kate said. "I feel privileged to join the growing team in Montréal at such an exciting time as it takes on more and bigger projects, and hope I'll be able to play a role in its continuing success."
Managing Director in Montréal Lucy Killick said, "Kate will play a vital role in helping to manage the throughput of the varied and challenging projects currently on our slate. Her experience and instincts as a VFX producer make her a natural leader for our expanding Production team."
Framestore's facility in Montréal launched in 2013 with a core staff of 20 people. It now has nearly 300 employees, with plans to expand further since taking on projects based entirely in Montréal, including the upcoming 'Blade Runner 2049'. Framestore's VR Studio will also have a base in Montréal to draw on this creative talent and culture continuing the company's work in immersive experiences. www.framestore.com