Projects at AEAF Awards Show Digital Innovation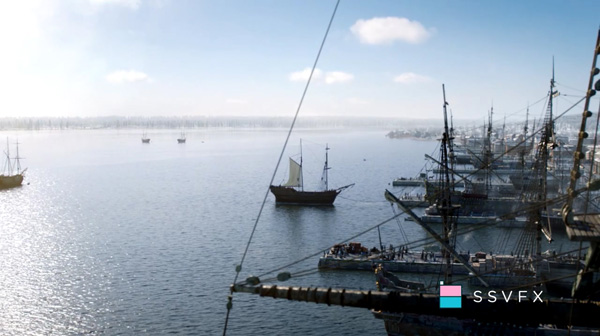 See the new projects entered into AEAF 2017 from Ireland, Australia and the USA, and become inspired to enter work from your own team. It's time to beat the entries deadline of 31 May. Do not hesitate to enter your work and get it posted on the Online Festival pages of the aeaf.tv website. Entering is easy - visit the Entry Form page and contact us with any questions.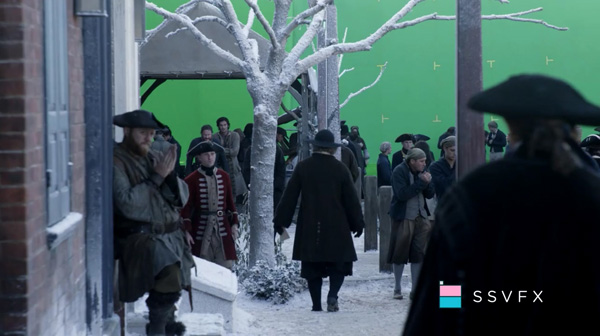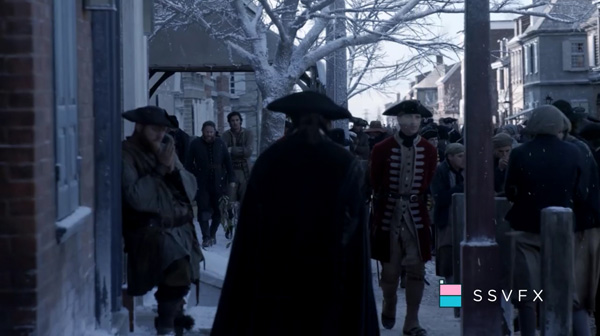 Screen Scene VFX worked alongside the production VFX Supervisor Erik Henry on the fourth, final season of Starz drama series 'Black Sails'. Their work includes large portions of the city streets and buildings in the story, green screen replacements and maritime shots, both views from the decks of ships and wide, aerial establishing shots of ships in ports. All of the work is invisible to viewers. It relies on their pipeline consisting of 3ds Max, Nuke, Photoshop and V-Ray, and their team led by 3D supervisor Krzysztof Fendryk and 2D supervisor Mark Pinheiro.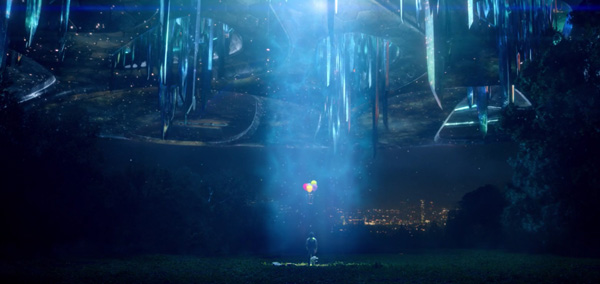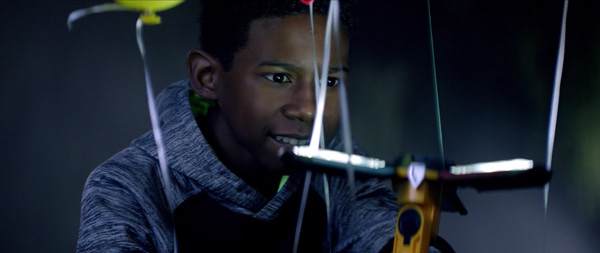 ZERO VFX in Boston have collaborated with Antoine Fuqua and Saatchi & Saatchi NY to bring big-screen VFX to a new 60-second commercial for Walmart. 'The Gift' tells the story of an industrious boy with the smarts and the desire to communicate with an all-powerful entity, via a 'Gift' composed of items from Walmart. This entry was created with a long list of tools that do not come from Walmart – modelled with Maya and Zbrush and textured Mari, Houdini and Mantra for the extraterrestrial effects, rendered with V-Ray, composited in Nuke with other work and finishing in Flame. It also employs the photogrammetry software Reality Capture, which automatically creates virtual reality scenes, textured 3D meshes, orthographic projections and other outputs from images and/or laser scans.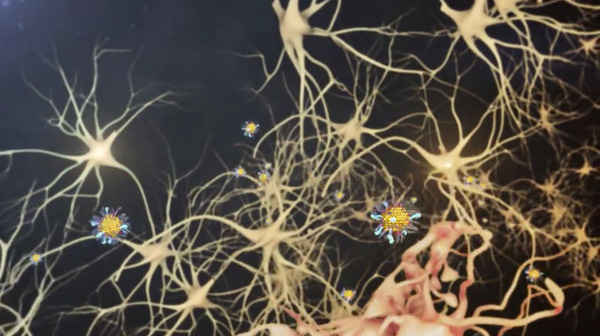 Lucid Edge created a complex but easy-to-watch animated presentation that expert doctors, investors and patients can all follow and relate to about gold nanotechnology and the benefits of targeted GNP (gold nanoparticles) therapy for Midatech Pharmaceutical. This project was designed and built entirely in Cinema 4D and After Effects. www.aeaf.tv