MPC's Sheldon Stopsack to Talk at AEAF on 'Pirates of the Caribbean'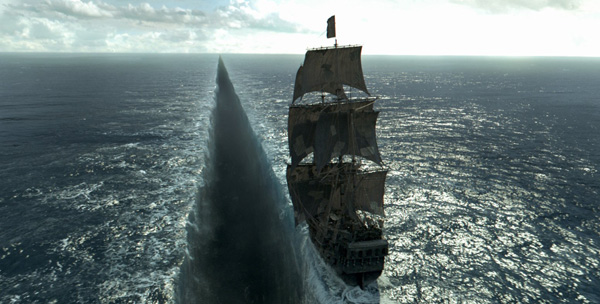 VFX Supervisor Sheldon Stopstack from MPC will be coming to speak at AEAF in Sydney, taking place 15-16 August 2017. His talk will focus on his recent work leading MPC's London VFX team on 'Pirates of the Caribbean: Dead Men Tell No Tales'. Sheldon himself was responsible for much of the project's spectacular water effects, and collaborated with MPC's Montreal team who were working on character effects.
Sheldon began his career in 1999 studying Graphic Design at the University of Applied Science and Arts in Hannover, initially intending to become an illustrator. But after taking a course in new media he became interested in digital media and filmmaking, and worked on his first animated feature film 'Boo, Zino and the Snurks' while still studying.
Sheldon joined MPC in 2007 as Lighting TD working on 'The Chronicles of Narnia: Prince Caspian' and 'Harry Potter and the Half-Blood Prince'. Proving himself as a key member of the Lighting department, Sheldon soon moved on to Lead Look Development TD for productions including 'Robin Hood', 'Harry Potter and the Deathly Hallows: Part 1' and 'The Chronicles of Narnia: The Voyage of the Dawn Treader', before taking on the role of Head of Department for Lighting.
Sheldon became CG Supervisor in 2012 and led 3D teams on many well-known effects-heavy movies such as 'Dark Shadows', 'Total Recall', 'Skyfall', 'The Lone Ranger' and 'X-Men: Days of Future Past'. A recent standout project for Sheldon was 'Terminator Genisys' when, as VFX Supervisor, he led the team's pioneering work creating a digital double of Arnold Schwarzenegger as a younger man.
Most recently, apart from 'Dead Men Tell No Tales', Sheldon has been working as VFX Supervisor on 'Transformers: The Last Knight'. www.aeaf.tv