V-Ray 3.6 for 3ds Max Now Supports GPU+CPU Hybrid Rendering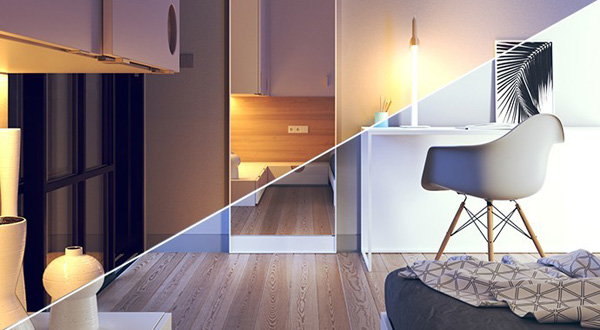 V-Ray 3.6 for 3ds Max gives users the option to use hybrid rendering, a new approach that adds CPU support to the software's NVIDIA CUDA-powered GPU renderer. Artists will be able to render a scene using GPUs, CPUs or a combination of both, making use of all hardware available to them across GPU workstations and CPU render nodes. The rendered images will be identical, regardless of hardware.
The developer Chaos Group identified some practical applications. For example, users with high performance workstations with multiple GPUs can access computing power from both the CPU cores and GPUs at the same time instead of leaving either one idle. This principle applies to studios that have GPU / CPU workstations and CPU render nodes. With V-Ray Hybrid they can render using all hardware, and if particular scenes will not fit within GPU RAM limits, artists can still render on CPUs.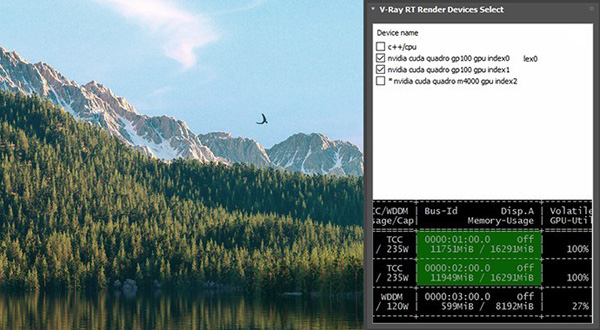 As CPU machines in a studio gradually need to be replaced, V-Ray Hybrid can help make the transition to more GPU rendering less evident because the facility can continue using existing CPU resources. Should a PCIe slot become vacant on a workstation or render node, adding a GPU can give it a speed boost without replacing the whole machine.
The extra control from the new Light Select Render Element means artists can choose to render individual lights or groups of lights as separate render elements to mix light more accurately in post. Support for global illumination, reflections and refractions is maintained.

Adding Cryptomatte functionality, invented at Psyop, to V-Ray 3.6 automatically generates ID mattes for materials, objects and namespaces that exclude everything in a scene except the element you want - with support for transparency, depth of field and motion blur. It needs only a few images to do this accurately and just uses names to identify matte selections. Rendering them does not require preliminary set-ups in the 3D software. This technique potentially speeds up workflows for compositors working in NUKE or Fusion.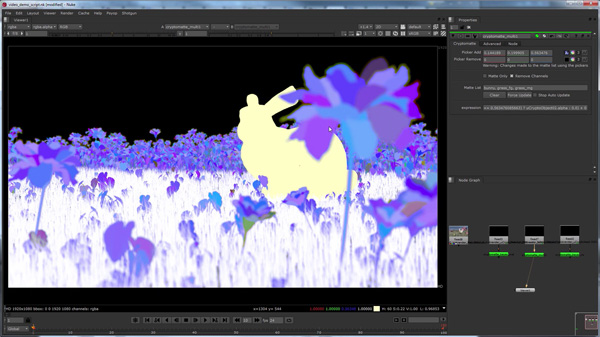 NVIDIA NVLink in V-Ray 3.6 supports shared GPU memory across NVLink compatible graphics cards. NVLink is a high-bandwidth connection used to speed up communication between the CPU and GPU, and between GPUs, allowing data sharing at faster rates than the usual PCIe Gen3 interconnection.

See a V-Ray for 3ds Max overview video here. V-Ray 3.6 for 3ds Max is a free update for V-Ray 3.x customers. www.chaosgroup.com/vray