Foundry and J Cube Improve 3D Interchange in Katana & Maya Pipelines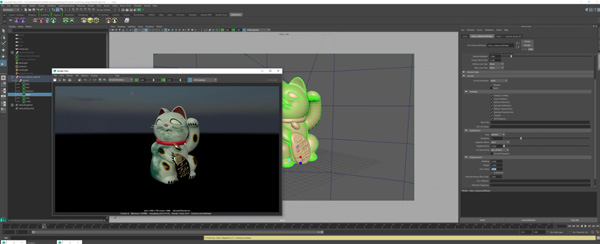 Foundry has formed an exclusive agreement with software R&D company J Cube to supply Multiverse Studio software as an application customized for Katana and Autodesk Maya. Multiverse Studio is used for fast data transfer of layouts and geometry between 3D applications through one application that wraps Alembic and Universal Scene Description (USD).
Alembic is Sony Imageworks' data representation scheme for storing computer graphics scenes and handing off work to other artists working with different tools. Based on CG primitives, it is extensible to support new workflows and new tools.

USD software from Pixar helps to interchange and augment 3D scenes that may be composed from a number of different assets and elements, in a robust, scalable manner. It also allows users to assemble and organize the assets into virtual sets, scenes, and shots, transmit them between applications, and edit them non-destructively in one scenegraph.
Multiverse Studio also facilitates shading network interchange via the MaterialX specification, an open standard for transfer of rich material and look development content between applications and renderers. Multiverse Studio handles on-going 3D issues as well, such as rendering motion blur of varying topology meshes in Maya and Katana through the 3Delight, Arnold and RenderMan renderers.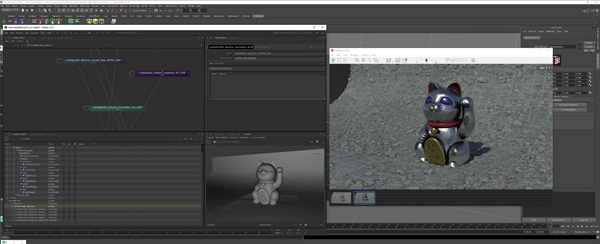 Multiverse Studio customers will have access to a commercially supported set of MaterialX, Alembic and USD tools held in all Katana and Maya versions, on all platforms. The intention is to help make investment in Foundry's software work better for longer, without the need to develop work-arounds in-house or upgrade due to incompatible versions.
Other functionality in Multiverse supports fast, memory-efficient I/O, and dynamically manages Maya hierarchies and procedural geometry rendering. As mentioned, it also facilitates accurate motion blur for varying topology simulation caches in Maya and Katana. Recent developments allow retiming of geometry caches at render time, without having to re-export geometry caches with adjusted motion samples.
Foundry will resell Multiverse Studio for Katana and Maya as interactive and batch licenses. The pricing includes the first year of maintenance for each license type and activates Maya, Katana, plus any future control app implementations. Each Multiverse license activates both the Katana and Maya plugins and includes Alembic and USD support.
J CUBE design and R&D company in Tokyo was established in 2013 to support the local production needs of Polygon Pictures. In its four years, J CUBE has created open source tools, SIGGRAPH publications and introduced applications Multiverse and Maneki. Maneki has helped bring Anime production at Polygon Pictures up to date. Multiverse has contributed complex visual effects on major movies such as 'Doctor Strange', 'Logan', 'Alien Covenant', 'Ben Hur' and 'The Shallows'. www.foundry.com