RealFlow | Cinema 4D 2.0 Brings High Performance Fluids to 3D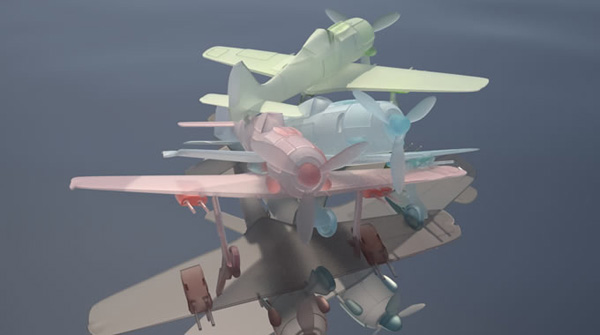 RealFlow | Cinema 4D 2.0 places RealFlow fluid simulation tools directly inside Cinema 4D to result in a simpler workflow for users of the two applications. Artists do not need to move back and forth between 3D platforms, redesign network dependencies or IP connections, or set new permissions.
RealFlow | Cinema 4D 2.0 is built on RealFlow 10's Dyverso multiphysics solver and keeps all of Cinema 4D's tools including deformers, MoGraph objects, Thinking Particles workflows, native Cinema 4D falloffs and many others. The software is GPU accelerated, supporting CUDA and OpenCL. Alembic is now the only output format for RealFlow | Cinema 4D, and Next Limit has also ensured that RealFlow files can be directly read by Cinema 4D with the new Axis Setup parameter.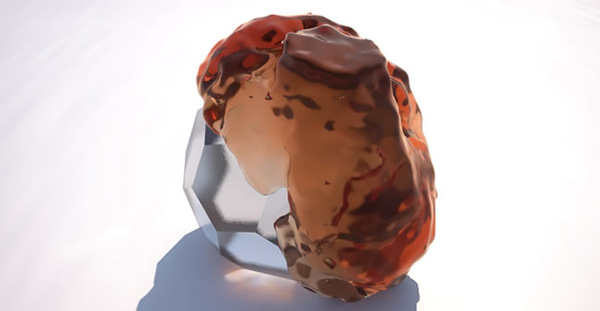 New for version 2.0 are multiphysics materials such as granular, viscous and viscoelastic, plus rigid and elastic. Interaction between different fluids in the same scene is possible as well, allowing you to mix materials with different properties. This includes not only liquids but also all of these new multiphysics, rigid and elastic materials.
Volume tags are now available to make sure that RealFlow always understands Cinema 4D objects exactly the way you intend, whether you are creating collisions or emissions. By masking parameters in the emitter nodes, you can avoid particle emissions inside objects colliding with the fluid. It is also possible to decide which fluids will collide, set multiple collider tags for the same object or use textures to control collider parameters such as friction.
Within the one document, more than one scene may be created for the purpose of testing different variations of a simulation, or multiple independent takes generated for the same project. Assigning several geometries per particle and applying random transformations on these geometries helps to vary position, rotation and scale and give particle instances a more natural look. Cached fluids can now be meshed independently, without running the complete simulation again, as a way to refine the mesh in a scene.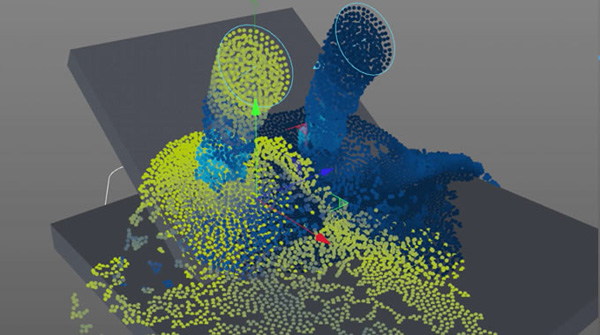 A new particle skinner deformer, or daemon, allows the shape of your Cinema 4D objects to be adjusted according to RealFlow particles. Cinema 4D falloffs are now part of RealFlow force daemons and kill daemons, making them more customizable. For example, users can decide, down to very fine detail, where and how particles are killed in RealFlow | Cinema 4D 2.0.

Users have a new 'fill mode' parameter for the Fill emitter in order to use the same object for emission and collision, and a thickness parameter for the Spline emitter allows you to create thick layers of fluid quickly. The Filter daemon has been improved with new parameters - Reset age, Keep source particle and Randomness. In particular, RealFlow's Vorticity and Emitter ID expressions may be used as a condition of the Randomness parameters.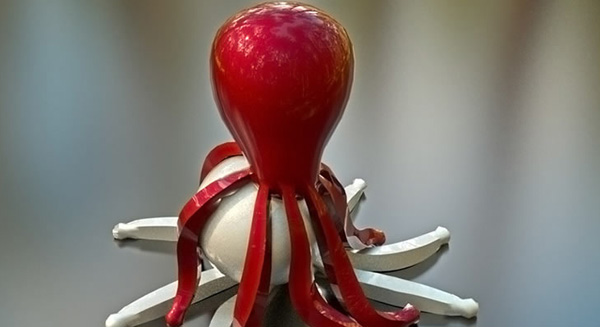 Realflow | Cinema 4D 1.0 was originally developed with functionality allowing the use of RealFlow nodes and Cinema 4D colliders together to achieve particle-object interaction and the use of Cinema 4D materials and textures to emit fluid particles. But its main purpose has been to make RealFlow's fluid simulation tools accessible from inside Cinema 4D. Splines created in Cinema 4D may be used as fluid paths in RealFlow for example, or create and customize crown splashes.
Artists can use RealFlow directly with MoGraph, converting it to Thinking Particles and then using particle instances and tracer objects, and RealFlow WetMap Shaders can be applied to any Cinema 4D geometry. The RealFlow | Cinema 4D 2.0 mesh engine is fast and configurable, based on the OpenVDB library. www.realflow.com