KeyShot 7 Speeds Real-time Lighting, Material and Texture Renders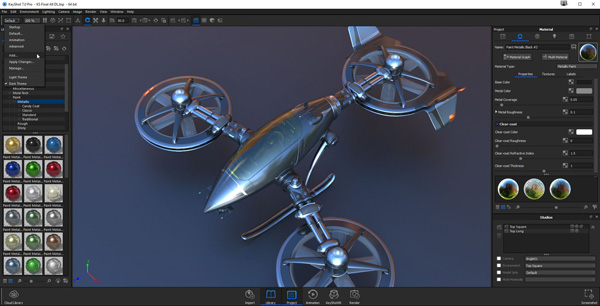 KeyShot, real-time ray-tracing and global illumination software for 3D rendering and animation, is now released in version 7 with functions that focus on faster 3D rendering for tasks carried out throughout product and asset development.
Users have more material possibilities with new material types and texture mapping, use of multiple materials and improved procedural texturing. For more lighting control, KeyShot 7 now has Environment lists, HDR output and a new integrated HDRI Editor with interactive Sun & Sky. UI, workspace and hotkey customization adds flexibility.
Most important, real-time speed is increased through new workflow capabilities such as a new sampling method, re-tessellation, adaptive performance mode, eight new render passes and more output capabilities that help to produce renders, animations and interactive visuals faster. KeyShot has also continued to expand its 3rd party software integration and support for 3D file formats.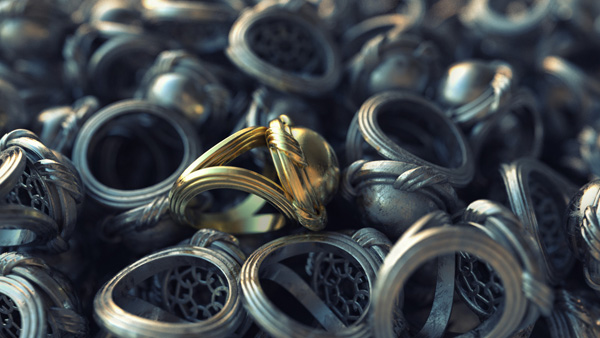 The Complex IOR metal presets in KeyShot 7 add realistic material capabilities. Image: John Seymour
Texture Mapping has been completely redesigned for KeyShot 7. Updates include unit-aware settings, improvements to the interactive mapping tool and the ability to centre a texture on the model or part. The new Planar mapping type is more versatile than the previous projection and planar mapping and adds the ability to control depth of planar projections. Tri-Planar, Tiled UV and Video Map have been added, with improved cylindrical mapping and new procedural brush, mesh and weave textures available.
The new procedural textures use Colour and Number Fade animations to quickly adjust material colours or settings, change materials opacity or fade lights. Updated material templates make it faster and easier to set up and apply materials across all parts of an asset at the point of import. Unit-aware settings mean you can adjust material and texture settings using actual values based on the units set for a scene.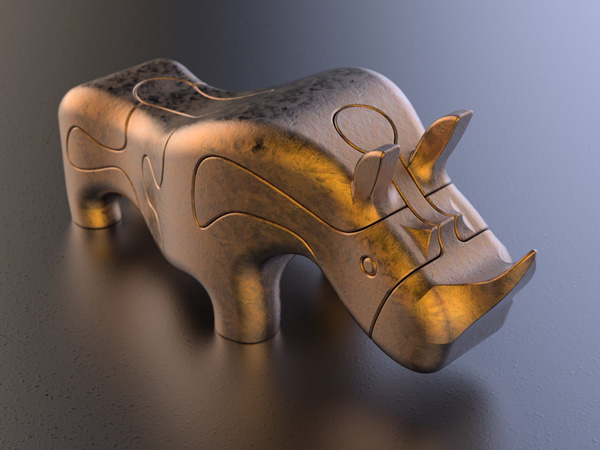 New texture types like Tri-Planar are more flexible when creating advanced materials. Image: Richard Funnell
Users can set up a new Environment list expanding the number of HDRI environments that can be added to a single scene. With this, users can toggle quickly between different environments or drag and drop new environments into the list. The HDRI Editor is now integrated into the Environment tab on the interface, and users can export a scene as a HDR or EXR to import and use in other scenes.
You can use drag and drop to position the sun, with other settings to dial in your own Sun & Sky environment. Occlusion ground shadows may be toggled on or off and the ground material reflection contrast is now completely controllable. Once you set up your HDRI lighting environments, save them out and export them in HDR, EXR and HDZ formats.
HDRI Gradients are added to the HDRI Editor for both HDRI light pins and as an extra background option. The ability to generate HDR gradients and lights is a new way to present models, and eliminates the need to do it in post.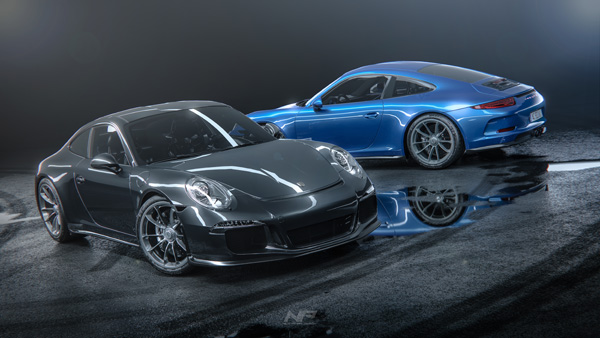 The integrated HDRI Editor and multiple environments support makes lighting a scene faster. Image: Nils Piirma
Real-time VR rendering and output is available with support for Stereo Perspective Cameras, Stereo Spherical Maps and Stereo Cube Maps. This includes support for real-time viewing through both Oculus Rift and HTC Vive head mounted displays.
KeyShot 7 has several new material types and updates. The new Cloudy Plastic material type contains light-scattering particles to replicate complex, scientifically accurate materials such as Polycarbonate or ABS. The new Measured material type allows users to load measured material files in .axf or .xml format. The Metal material type now includes options for Color and 13 scientifically accurate metal presets while other material types have been updated with unit-aware settings and greater control over material settings. As well as the new material types, the KeyShot library presets for materials have been updated.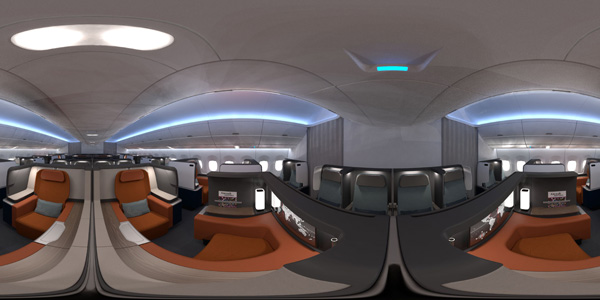 Real-time VR Rendering and VR output supports more viewing capabilities using VR headsets. Image: Formation Design
The KeyShot Configurator is a tool available in KeyShot Pro that allows users to present model and material variations in real-time for design reviews or interactive point-of-sale displays, or both. The configurator wizard guides the user through setup of Parent Models, Components and Component Groups and allows them to select material variations and Studios, and define layout options for the interactive presentation mode. Studios is another KeyShot Pro tool that allows users to combine and save scene variations in one file to quickly create and present them. It helps efficiently organize variations of an asset.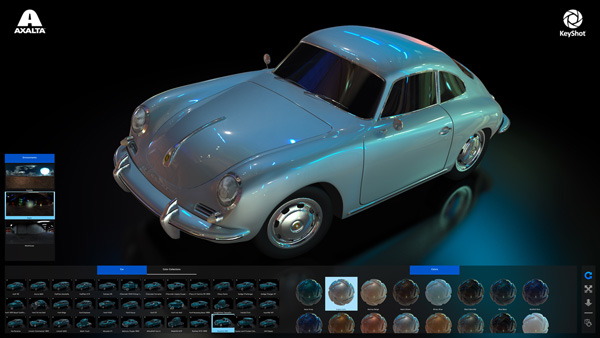 The KeyShot Configurator has an interactive, real-time interface to view all of your product variations.
The KeyShot resource library has been completely updated to use unit-aware materials and procedural textures. The user has a new adaptive performance mode option to speed their workflow, along with the ability to re-tessellate imported models and copy the position of one model to that of another. Re-tessellation converts the mesh to a different format, usually consisting of curves, so it can be manipulated algorithmically and then retessellated at a different level of detail.
Animation updates support the ability to add video animations as textures to objects and the support of Alembic files for the import of deformation animations. KeyShot's Network Rendering has been rebuilt from the ground up to also allow large operations and render farms a level of flexibility, efficiency and customization.
In KeyShot 7, users can customize tab order, tab visibility, tab state, along with window, toolbar and ribbon position then save custom UI arrangements as Workspaces. Users now have complete control over hotkeys, the ability to change or add new hotkeys or specify camera control options that match the supported 3D modelling software.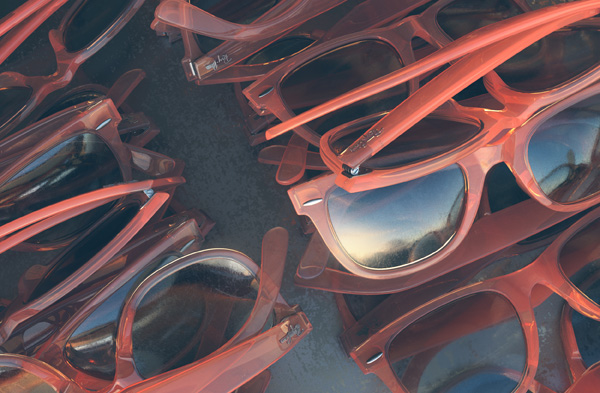 Cloudy plastic is one of the new complex material types in KeyShot 7. Image: John Seymour
KeyShot 7 is available now for download and purchase at keyshot.com and through all certified KeyShot relsellers. All customers who bought KeyShot on or after 25 November 2016, as well as KeyShot for ZBrush or KeyShot for Education customers, will receive the upgrade to KeyShot 7 free of charge. All KeyShot customers with active annual maintenance will automatically receive the upgrade to KeyShot 7. All other customer may upgrade to KeyShot 7 for an incremental fee.
A video of the five major upgrades and more information on what's new in KeyShot 7 is available at keyshot.com/whats-new. The entire list of tools and changes in KeyShot 7 and information on how each works is available in the KeyShot 7 What's New Guide. www.keyshot.com