Thinkbox Deadline 10 Builds Render Workflows on Amazon EC2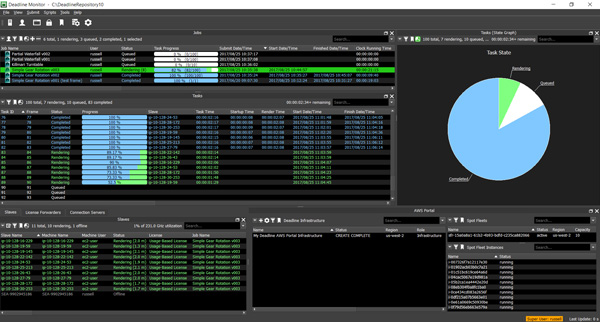 Thinkbox Deadline 10 is compute management software for render farms. The application can make the workflows designed for 3D modelling and graphics applications more flexible by giving users access to different combinations of on-premises and cloud-based resources. A hybrid workflow can then be designed to suit the user and the project.
Deadline 10 is now the first release that also gives access to Amazon Elastic Compute Cloud (EC2) Spot Instances, which may help reduce the cost of running rendering applications and increase compute capacity, on the same budget. Customers can also purchase render time per minute in the AWS Cloud through Thinkbox's Marketplace. Deadline versions for Autodesk 3ds Max, Autodesk Maya, Arnold and V-Ray can all be purchased in the marketplace.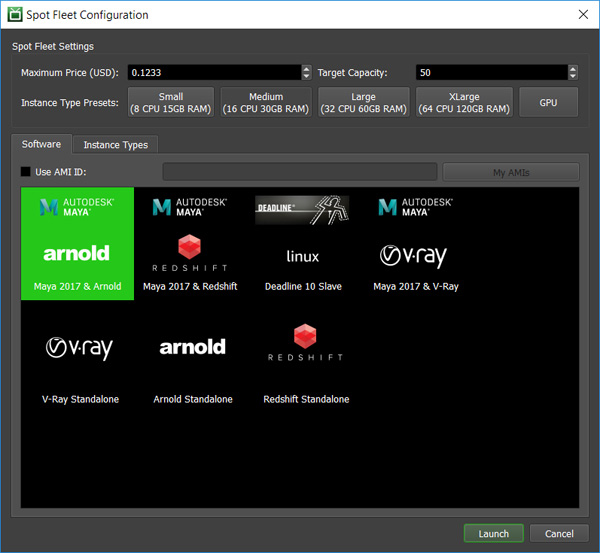 By integrating Deadline 10 with the AWS Cloud, customers can expand on-premises, cloud or hybrid render farms securely and fairly simply. For example, to make sure that all the appropriate assets are available in the cloud, Deadline synchronizes with local servers and manages the data transfer before rendering begins, tagging accounts and instances for bill allocation. Third-party licensing options are flexible as well, so that users can either purchase software licenses from the Thinkbox Marketplace, bring their own licenses, or combine the two to scale up a render farms elastically from the AWS Cloud. www.thinkboxsoftware.com/deadline
Deadline 10 is available now, either on a yearly subscription or through a perpetual license.