Blackmagic Ultimatte 12 Adds 12G-SDI for UHD, Boosts Image Processing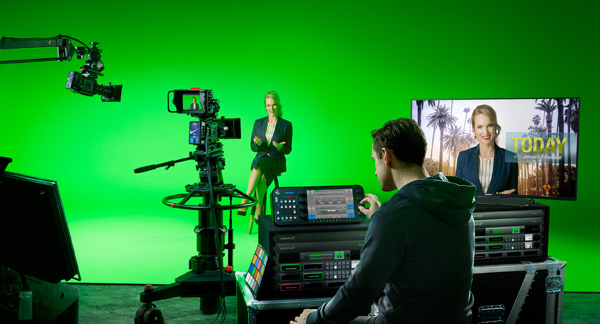 Blackmagic Design's Ultimatte 12 is updated with new algorithms and colour science, supporting real-time broadcast graphics through improved edge handling, colour separation, colour fidelity and spill suppression. is a hardware compositing processor designed for broadcast keying, adding 2D elements into shots, working with virtual sets and similar tasks in post production. Specialised in broadcast graphics applications and working in real time, Ultimatte 12 has new algorithms and colour science, and improvements focused on edge handling, colour separation, colour fidelity and spill suppression.
Its 12G-SDI design and sub pixel processing supports the image quality and textures required for both HD and Ultra HD, allowing users to work in HD and switch to Ultra HD whenever necessary. It is also compatible with most other SD, HD and Ultra HD equipment, so producers can use it with the cameras they already have.
Ultimatte 12 creates highly realistic composites, effectively placing talent into scenes when working with both fixed cameras and static backgrounds, or automated virtual set systems. Typical applications are weather presentations, sports, news and entertainment, displaying actors in cinema quality environments, composited in real time. Ultimatte 12 can also be used on set to produce previsualization composites in television and film production, allowing directors, DPs and producers to see the virtual sets the talent must interact with, while shooting against a green screen.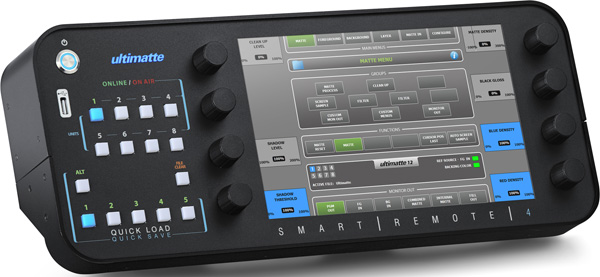 Ultimatte 12 has been made more affordable so that users can apply it to more of the cameras used in their productions for more consistency. For example, when working on live shoots with multiple cameras shooting from different angles, the green or blue screen may show variations in the footage from each type of camera. Although each camera sees the green screen slightly differently, the keyers built into live production switchers use the same keying parameters for all cameras. Ultimatte 12, on the other hand, takes camera variation into account and works as a dedicated keyer on every camera.
Using a traditional keyer to work with tinted translucent objects often produces an unconvincing result, because subtracting blue or green from such objects will change their original colour. However, in augmented reality projects in which the talent need to interact with tinted translucent charts, graphs, displays and other objects, Ultimatte 12 has a new realistic, layer-compositing mode that can add CG objects on top of the background and the foreground image, and key them so that they correctly transmit the colours from the image seen through them. Talent can also walk behind them while accurately preserving the tint colours, making the shot look much more realistic.
Ultimatte 12 has automated keying that analyses a scene and automatically sets over a 100 parameters, giving the artist pulling keys a head start without having to do a lot of initial ground work before adjusting to achieve the final look. Users still have to ensure the scene is well lit and the cameras are properly white balanced, but the automation allows more time to focus on the program with fewer distractions.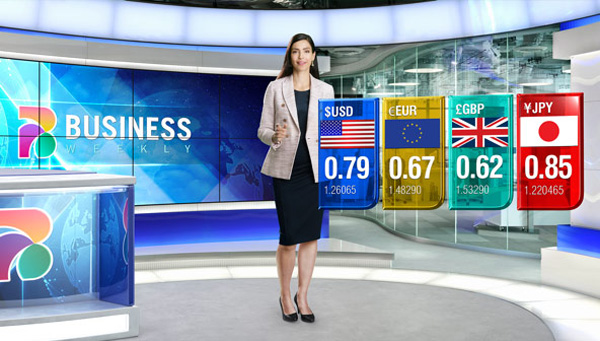 Due to new image processing algorithms and a very wide internal colour space, Ultimatte 12 can generate internal mattes automatically, allowing it to work on different parts of the image separately, as if multiple keyers were working together on the same image. Fine edge detail is preserved on hairs and and other challenging elements, and transitions between colours or other objects in the scene are handled invisibly through sub pixel processing in both HD and Ultra HD.
Ultimatte 12 has new flare, edge and transition processing to remove backgrounds without affecting other colours – for example a bright yellow dress in front of a green screen.. The improved flare algorithms can remove green tinting and spill from almost any part of an image, including dark shadow areas or through transparent objects.
Ultimatte 12 is controlled via Ultimatte Smart Remote 4, which is a touch screen remote that connects via Ethernet. Up to eight Ultimatte 12 units can be daisy chained together and connected to the same Smart Remote, so that users can add a video router or hub. Smart Remote 4 uses physical buttons for switching and controlling any attached Ultimatte 12, buttons for loading and saving presets, plus the touch screen controlling all of the parameters. You can also create your own custom control presets, accessing the hardware using Telnet, because Ultimatte 12 uses a simple, open text-based protocol.
Ultimatte 12 is available now for US$9,995. Blackmagic Design is demonstrating Ultimatte 12 at IBC 2017. www.blackmagicdesign.com