V-Ray 3.6 for Maya Adds GPU/CPU Renderer and NVIDIA MDL Support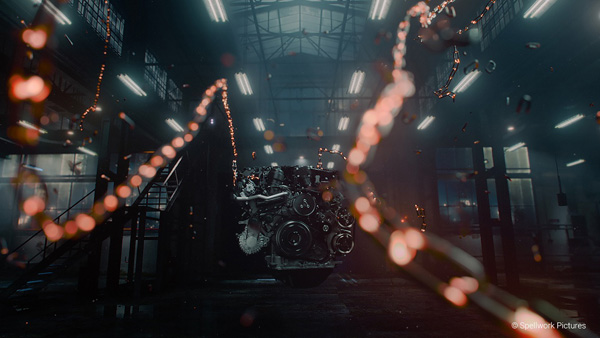 Hybrid GPU/CPU renderer
V-Ray 3.6 for Maya is available now, a major update adding Chaos Group's new hybrid rendering system, separate to the existing production renderer, that makes use of GPUs and CPUs within a facility or a single machine, on premises in a studio or in the cloud. The update means all available hardware can be accessed.
Specifically, the system adds CPU support to its NVIDIA CUDA-powered GPU renderer so that users can render a scene using GPUs, CPUs or a combination of both, ranging from GPU workstations to CPU render nodes. In any case, the rendered images will be identical. NVIDIA's NVLink system shares GPU memory across compatible graphics cards.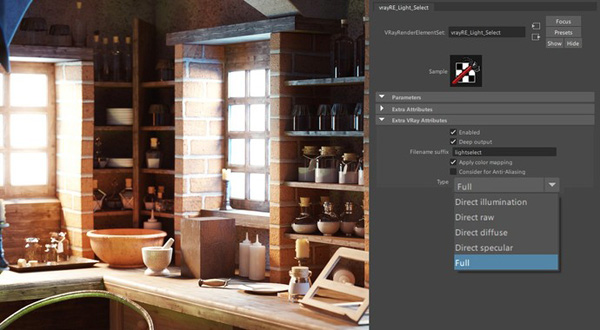 Full light select render elements
Should a scene not fit within a facility's GPU RAM limits, it can still be rendered on CPUs. Or, if a PCIe slot is empty on a workstation or render node, adding a GPU can increase its speed without replacing the complete machine. Also, when CPU machines are ready to be replaced, V-Ray Hybrid supports the transition to more GPU rendering by continuing to access existing CPU resources.

Supporting all recent updates to Autodesk Maya 2018, V-Ray 3.6 for Maya can render individual lights or groups of lights as separate render elements, and mix light accurately in post with support for global illumination, reflections and refractions.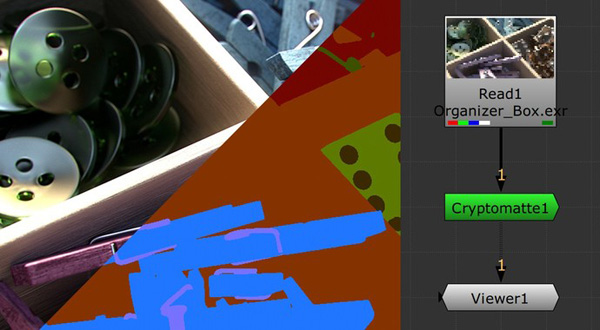 Cryptomatte support

It includes support for Cryptomatte, a tools system created at Psyop that automatically generates ID mattes with support for transparency, depth of field and motion blur, using organisational information available at render time, and speeds up compositing workflows in Fusion or Nuke.
NVIDIA's Material Definition Language MDL is now supported in V-Ray for Maya. A universal material format, MDL allows users to share physically based materials and lights between supporting applications. For example, designers can apply MDL materials authored in software such as Substance Designer to assets and scenes.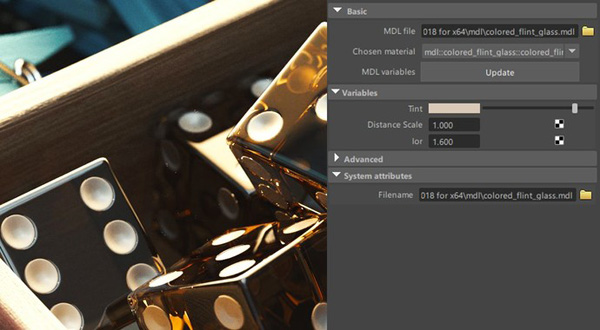 NVIDIA Material Definition Language

In Viewport 2.0, V-Ray lights can now illuminate objects, making light setup easier. Direct support for environmental reflections and V-Ray materials has also been added. V-Ray 3.6 for Maya is a free update for all V-Ray 3.x customers. www.chaosgroup.com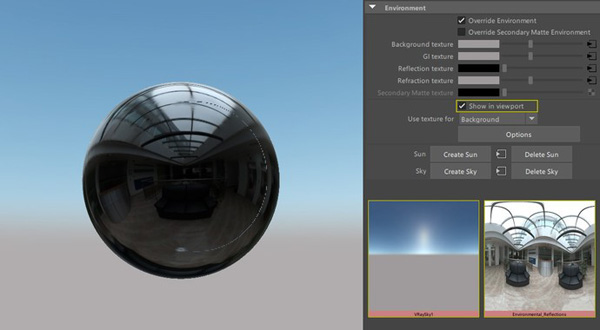 Viewport 2.0 illumination