Foundry Cara VR 2.0 Adds 360 Match-move Camera and Stereo Tools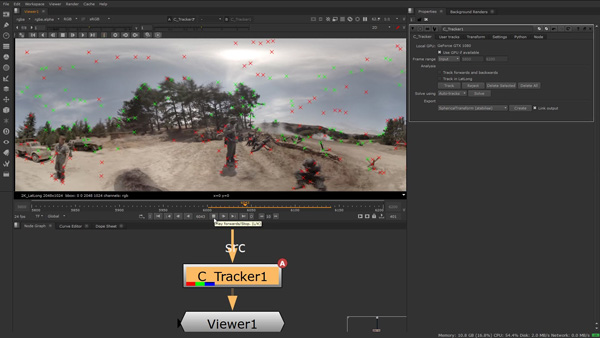 Foundry's virtual reality plug-in Cara VR version 2.0 now includes 360 match-move tracking and automatic stabilisation, new tools for stereoscopic corrections using the algorithms from the Ocula stereo plug-in, and updates to its stitching functionality.
Cara VR 2.0's redesigned Tracker speeds up the process of stabilisation and match-moving, both of which make VR experiences more comfortable and make it easier to align 3D elements. You can automatically track and stabilise a 360 stitch by creating a 360 match-move camera to assist in 3D corrections and CG insertion. The camera simplifies stabilisation and removes parallax changes. You can then use the existing user track workflows to refine the track and lock stabilisation to particular regions.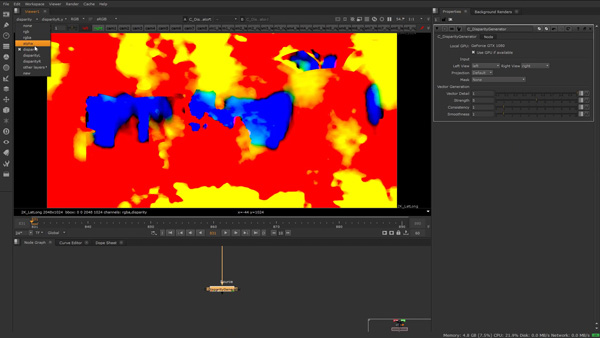 Cara VR 2.0 includes several tools adapted from Foundry's Ocula plug-in, optimised to work with 360 video. Useful for stereo cleanup in particular, they help correct alignment, focus and colour across stereo views more efficiently, resulting in sharper, more accurate stereoscopic images.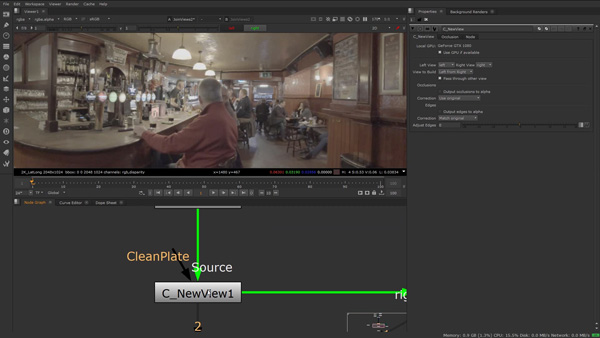 This release includes updated versions of the Disparity Generator node, which generates disparity vectors for depth estimation, Disparity To Depth for calculating depth from the disparity vectors, a new Stereo Colour Matcher for unifying colour between left and right views, and New View, used to rebuild one stereo view from another.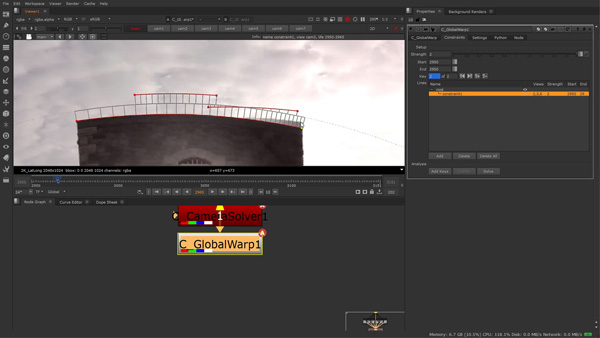 A new stitching node called GlobalWarp adds controls for lining up key features in overlapping areas and allows you to add constraints to reduce warping on known straight lines, including objects that overlap multiple camera views. The result is a more successful 360 stitch with less ghosting, in less time.

Cara VR 2.0 is available now for purchase on Foundry's website and via resellers. www.foundry.com