pic4 Collective Gets Immersed in Worlds of Extended Reality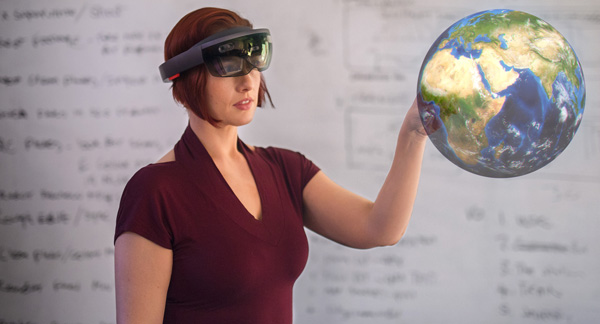 We recently met members of pic4, a collective of filmmakers, storytellers and digital artists, formerly known as Big Cookie Studios, located in Flourmill Studios in Newtown, Sydney. The company's Managing Director and Head of Production is Oliver Morton Evans. His dedication to film and storytelling comes from his years of experience ranging from music videos, visualisations and VFX to digital content.
Changes in the company go beyond the name. The rebranding coincides with a new focus to carry out high quality virtual, augmented and mixed reality services to a wide range of industry sectors from business consulting to medicine and everything in between. Led by pic4's Head of VR and VFX Supervisor Anshul Dayal, the team is already partnering with global brands such as KPMG and Miele to create immersive experiences that resonate with and inspire their audiences.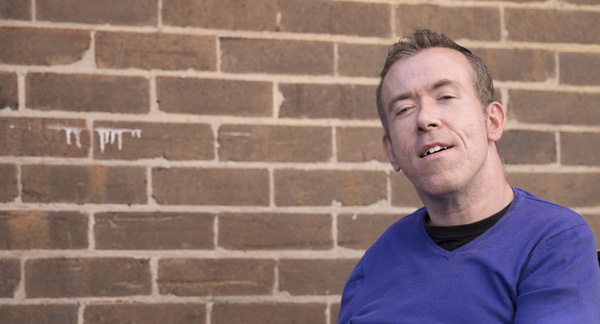 Head of Production at pic4 is Oliver Morton Evans.
Dayal and Morton-Evans came together after recognising that producing compelling VR content is about much more than creating 360 videos.
"Our core team has its roots in telling compelling stories and creating extraordinary visual effects for Hollywood blockbusters. We take the same approach to virtual reality, telling incredible stories and creating truly cinematic, immersive experiences." Dayal said.
pic4's first publicly released VR project is an immersive, stereoscopic VR activation experience for the appliance brand Miele Australia, to promote its new Blizzard CX1 bagless vacuum cleaner. Miele Australia used it to launch their new product at the Harvey Norman Expo inside a custom-built booth with practical lighting effects and props.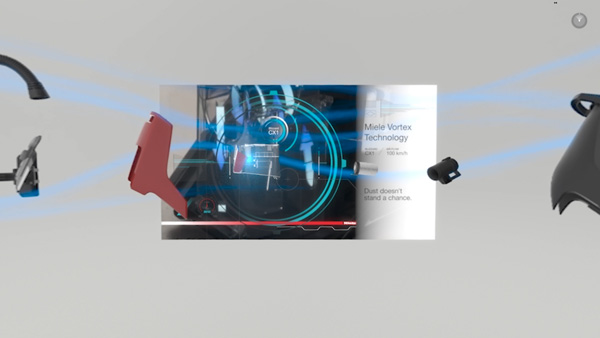 pic4's first publicly released VR project is an immersive, stereo VR activation experience for Miele Australia, to promote its new Blizzard CX1 vacuum cleaner.
Led by Dayal, pic4's team of digital artists and designers completed the entire experience in under four weeks which involved creating the vacuum cleaner in 3D in extreme detail according to Miele's design specifications. pic4's sound team used a five-channel ambisonic surround mix to compliment the visuals, and the project was deployed within custom apps for both the Gear VR and the HTC Vive headset.
Before joining the company, Dayal's most recent experience was as CG Supervisor at Method Studios where he worked on the re-creation of the 1942 Japanese Bombing of Darwin VR installation for the Northern Territory Government, which currently resides at Stokes Hill Wharf. This project won the 360 VR Silver Award at this year's AEAF Awards.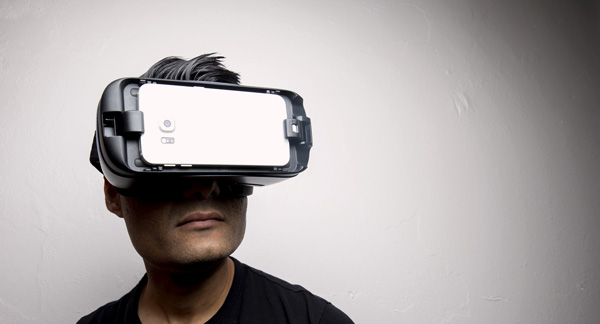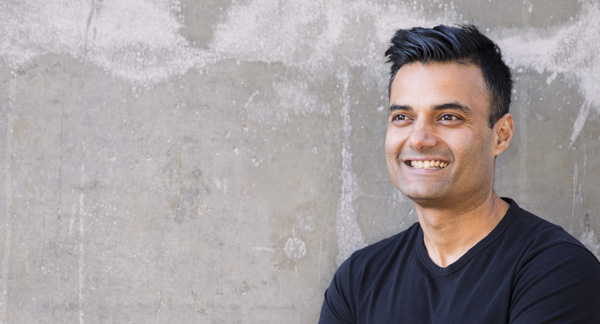 When he is not busy inside a VR headset, Anshul Dayal is pic4's Head of VR and VFX Supervisor.
He remarked on the need to understand the different capabilities currently offered in virtual reality content. Real-time experiences created inside a game engine respond to users and therefore produce more engaging content ideal for education and training. Pre-rendered experiences on the other hand are an ideal linear storytelling tool and can achieve far greater levels of complexity and immersion. However, Dayal sees the need for pre-rendered experiences reducing rapidly due to lighting and texturing improvements being made to game engine software like Unity. www.pic4.com