VFX Studio Kevin Welcomes Mike Dalzell, Theo Maniatis and Carl Loeffler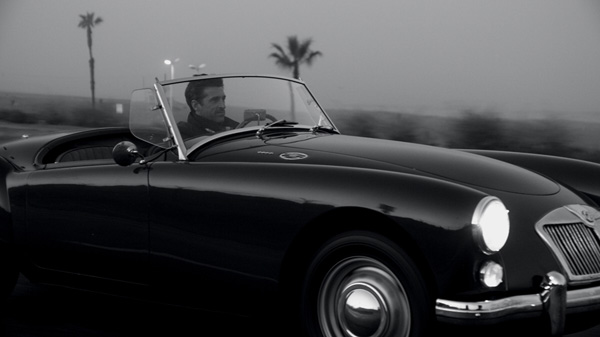 TAG Heuer 'To Jack'
New visual effects studio Kevin has experienced a flow of new business since opening in September 2017. In the intervening three months, the team has devoted its creative energy to commercials for Jaguar, Land Rover, Target and Old Spice, and is currently working on a series of spots for the Super Bowl. Consequently, Kevin has recently hired Mike Dalzell as Head of CG, Theo Maniatis as VFX Supervisor and Carl Loeffler as Head of Technology.
Before launching Kevin in LA with Darcy Parsons, Kevin's co-founders Tim Davies and Sue Troyan each spent over six years at The Mill – Tim as creative director and Sue as executive producer. Darcy has been an executive producer over the past 17 years at A52, MacGuff and Brewster Parsons.
Kevin's new head of CG Mike Dalzell has worked many years as a CG supervisor and lead artist, beginning as a 3D generalist and then focusing on look development and lighting, at studios ranging from Digital Domain, MPC and Psyop, to The Mill, Sony Imageworks and Method Studios. He was instrumental in look development for the Emmy Award-winning Coca-Cola spot 'Heist', VFX Gold Clio and British Arrow-winner Call of Duty 'Seize Glory' and GE 'Childlike Imagination', which won a D&AD Pencil in VFX. He has also worked on commercials for Nissan, BMW, Lexus, Visa, Cars.com, Air Force and many others.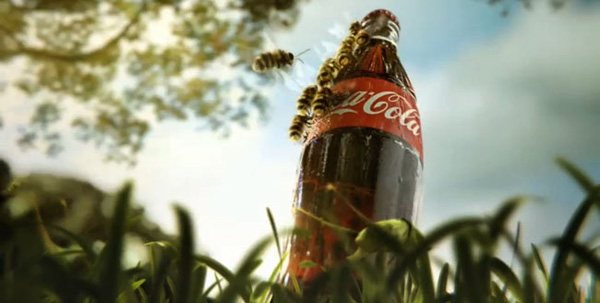 Coca Cola 'Heist'
Apart from commercial work, Mike developed further skills working on music videos in Toronto, and then feature films such as 'Iron Man 3' and 'The Matrix' movies - all Academy Award and BAFTA nominated for VFX, as well as 'The Curious Case of Benjamin Button', which won an Oscar and BAFTA for VFX, among other credits. So far, Mike has already led teams at Kevin for Mullen, W+K, The Martin Agency and Target.
The facility's VFX supervisor Theo Maniatis, both a recognised Flame artist and on-set supervisor, has wide experience in the US, London and his native Sydney. "Tim Davies and I used to work together in Australia and moving to LA has given me a chance to reconnect with him," he said. Before he joined Kevin, Maniatis worked with Blur Studios, Psyop, The Mill, Art Jail and Framestore.
Theo's work has earned many awards including Cannes Gold and Silver Lions, Clio and Promax honours, and an Emmy for Coca-Cola 'Happiness Factory'. His craftsmanship can be seen in atmospheric spots for Apple Watch 3 + Apple Music 'Roll' directed by Sam Brown, TAG Heuer 'To Jack' directed by and featuring Patrick Dempsey, Destiny 2 'Rally the Troops' and Titanfall 2 'Become One' created by Blur Studios, and PlayStation VR 'Batman Arkham' and Axe 'Office Love', both directed by Filip Engstrom.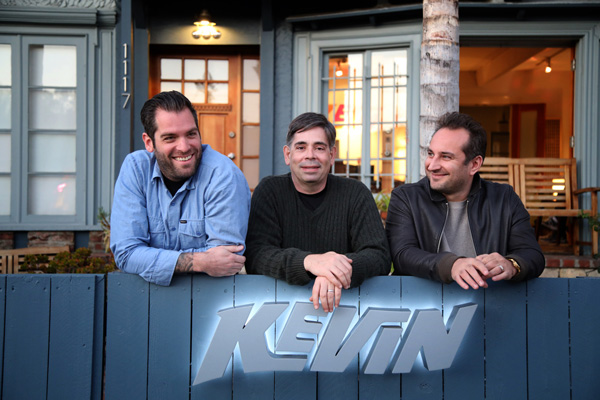 Mike Dalzell, Theo Maniatis and Carl Loeffler are new hires at Kevin.
Carl Loeffler, head of technology at Kevin, is building a flexible, efficient production infrastructure for the studio using the recent versions of Flame systems, 3D workstations and render nodes and installing new networking and storage systems. Kevin's new Culver City studio will open its doors in early 2018. Carl will guide their current expansion in hardware and software, plan for the future and make sure the studio is optimized for production at any given time.
He draws from more than 20 years of experience in building out and expanding the infrastructure at some of the largest facilities in LA including MPC and Technicolor. Carl said, "I'm pleased to be working at Kevin because the focus is on quality work vs quantity. Clients can count on us to be agile and deliver high-quality work focused on what they need."
Mike believes Kevin represents a special situation for both clients and artists. "Sue, Tim and I have all been in the industry for 20-plus years and spent time at many established post houses. This helps us understand where the true value lies within a visual effects studio for different projects."
Kevin's website is currently under construction as well, and anticipated in the second quarter of 2018. yourstrulykevin.com