VFX and Animation Studios Iloura and Method Merge in Australia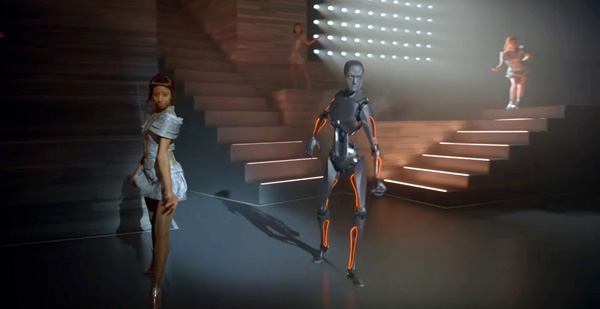 Deluxe VFX companies Iloura and Method have joined their teams and operations, and will work under a single brand name Method Studios. After integrating operationally over the last year, Method now maintains a work force in Melbourne, Sydney, Vancouver, Los Angeles, New York, Pune, Chicago and Atlanta. The company works on major feature films, episodic television, design, advertising and immersive experiences. Method has also launched a new merged website.
Method President and GM Ed Ulbrich said, "We have brought together the best of what each studio has developed around the world, including production processes, artistry, sales and marketing, technology or culture. Now one of the largest VFX studios in the world, our ability to take on larger and more meaningful pieces of big features, to act as sole or co-lead vendor, choose our projects, and produce stunning work doesn't come from one studio or brand, but from a combination of the best we have."
Iloura brings to Method a 30-year history of creativity and high quality VFX and animation work from teams that earned a 2016 VFX Emmy for work on 'Game of Thrones', and VFX Oscar nominations for 'Mad Max: Fury Road' and 'Deepwater Horizon'. Talent led by award-winning VFX Supervisor Glenn Melenhorst and VFX Producer and Executive Produer Ineke Majoor in Melbourne, and by GM Jeanette Manifold in Sydney, will bring their teams' artistry to a growing set of clients through Method. Simon Rosenthal, now Method Head of VFX in Australia, continues his 20-plus years of leadership of the newly-branded teams. Iloura recently completed work on 'Jumanji: Welcome to the Jungle' and 'Bright', and earlier, 'Game of Thrones' Season 7 'Spoils of War,' and 'Thor: Ragnarok'.
Founded in 1998, Method has grown from a boutique Los Angeles VFX studio to a global facility. Method's group of 30 experienced VFX Supervisors and creative leads delivers design, VFX and immersive artistry. Recent features include 'Thor: Ragnarok', 'Okja' and the VFX-Oscar-nominated 'Guardians of the Galaxy: Vol. 2', with 'Black Panther', 'Aquaman', 'A Wrinkle in Time', 'Ant Man and the Wasp', 'Avengers: Infinity War', 'Christopher Robin', 'The New Mutants', 'Fantastic Beasts: The Crimes of Grindlewald', 'Godzilla: King of the Monsters' and Untitled 'Deadpool' Sequel among the features it has in production. www.methodstudios.com