The Foundry's NUKE 10 is coming in early 2016, with most changes focused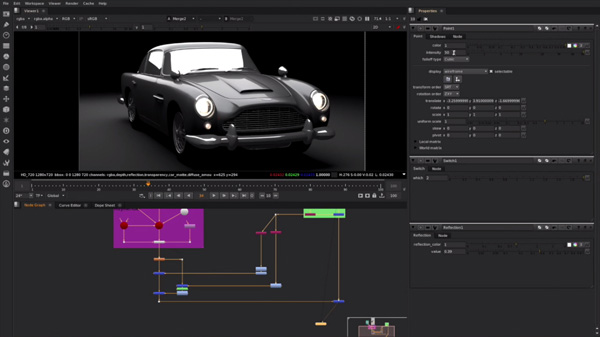 on paint, rendering, playback and export, with OpenColorIO integration to
improve colour management workflows.
---
NUKE 10 to Get Smarter Paint, Playback & Ray Trace Rendering
The next major update to The Foundry's compositing software,NUKE 10, is coming in early 2016, with most changes focussed onpaint, rendering, playbackandexport, plus a newOpenColorIOintegration to improve the colour management workflow.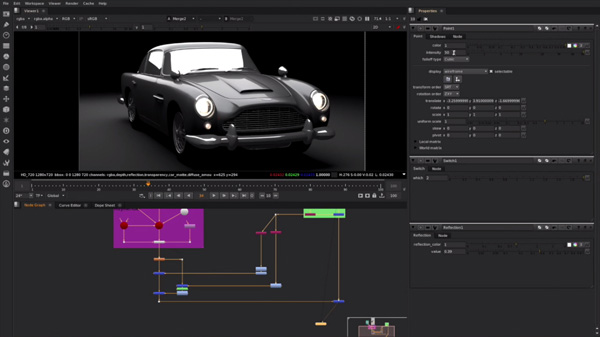 A3D ray trace renderergives NUKE the ability to create native reflections, and also scales more effectively, producing higher quality output. The Ray Render node adds a native ray trace rendering engine to NUKE, making improvements over the existing Scanline Renderer. Visual realism is enhanced through higher quality motion blur and shadows, point light shadow support, faster nonlinear spherical projection and extended support for reflections and ambient occlusion. These updates take effect with a lower memory footprint for better scalability.
InNUKEXandNUKE STUDIO, a newSmart Painttoolset allows users to add textures or paint to image sequences that contain complex motion or subtle detail. You can generate and use motion vectors to automatically push or warp an input image sequence across a series of frames, replacing lengthy manual clean-up, beauty work and texture application with a more accurate, automated process.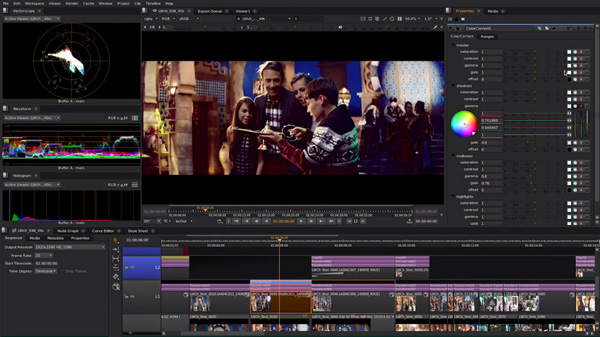 A year after the launch of NUKE STUDIO, designed as a combined visual effects, editorial and finishing workflow for teams or single artists, the system now has newin-timeline soft effectsincluding a GPU-accelerated, real-time, blue and green screen chroma keyer, built using newBlink Script GLSLfunctionality and optimized for playback. When used with theOverlay Tracktool, the keyer allows adjustment in context.
NUKE STUDIO also has refinedaudio scrubbingand greater performance. Attention has been given to responsiveness when interacting with the user interface, stability during playback, accelerated file transcoding for many file types and faster QuickTime creation.
InNUKE 10, greater interactivity and stability when working with large numbers of paint strokes in a singleRoto Paint nodereduce the need to split painting over multiple nodes. Work carried out to improve the way NUKE performs localization is also expected to result in speed and stability. TheVector Blur algorithmshave been revamped to generate better quality motion blur results, including areas of occlusion, and now run on the GPU.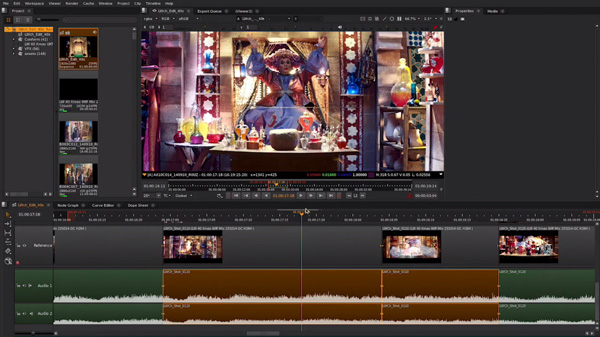 The Foundry also says NUKE 10 can take better advantage ofgraphics hardwareto accelerate workflows, for example, with new support for accessing dual identical NVIDIA GPUs when using NUKE's GPU-accelerated nodes. AMD cards also are now supported for using NUKE on MacBook Pro laptops.
NUKE 10 includes improvements for developers who need to integrate the software into the currentpipelines. Toward supportingACES,OpenColorIOhas been integrated into NUKE's root LUT management. ThePysideandOpenEXRlibraries have been updated, andBlink Scriptcan now use a GLSL GPU path.
Theopen betaof NUKE 10 will be available 14 January 2016 to customers on valid maintenance.www.thefoundry.co.uk