John Dietz to Speak at AEAF on VFX Film Production in China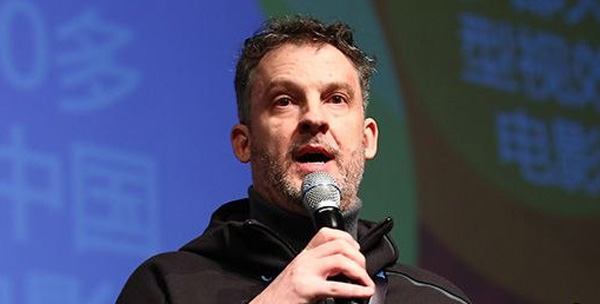 A native of the US, VFX Supervisor/Producer John Dietz has been working in visual effects for over 30 years, starting at Rhythm & Hues in 1995 as TD and CG supervisor. Over the next 10 years he held roles as VFX supervisor at Sol Design FX and and at Rising Sun Pictures in Adelaide, working on blockbusters ranging from the 'Harry Potter' films to 'The Hunger Games'. In 2010 he headed off to Beijing to start his own company, VisPop, that specialised in producing and supervising visual effects for Chinese films.
After several years, he took what he had learned to work for a time at Pixomondo's Beijing office and then founded his current company, BangBang Pictures where his team is filling a key role in advising Chinese producers keen to improve the standard of VFX in China's movies today. He has know worked on some 15 Chinese films including 'Gone With The Bullets' with director Jiang Wen, Sun Zhou's 'Impossible' and with John Woo on 'The Crossing'.
At AEAF he will talk about his experiences of working in China's large, vibrant and rapidly changing film industry, describing trends and opportunities there for VFX artists and studios around the world. www.aeaf.tv
AEAFis a celebration of VFX and Animation with a speaker program and awards evening.
AEAF takes place on 30 August, in Paddington, Sydney. Following a packed day of talks from the leading lights of the VFX industry, the AEAF Awards Night is a celebration of the best work by digital artists artists from around the world.
AEAF's speakers include VFX Supervisors, Animation and Creative Directors, who will enlighten the industry with new, creative approaches to their work and insights into the projects they have contributed
Find all details andbook your tickets here