Rising Sun Pictures Expands Studios and Staff for New Projects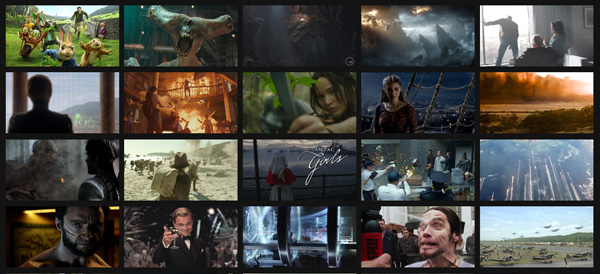 Rising Sun Pictures visual effects studio in Adelaide, South Australia has launched a major new expansion effort, adding space and technical resources to its production studio. The company expects to increase its staff by nearly one-third over the next few months.
Known for its work on feature films such as 'Thor: Ragnarok', 'Gravity' and 'X-Men: Days of Future Past', RSP is about to start on new projects for Disney and 20th Century Fox, in particular the latest entrant in the studio's 'X-Men' franchise, 'X-Men: Dark Phoenix'. The studio has just emerged from one of the busiest periods in its history of more than 20 years, having delivered large packages of visual effects for 'Tomb Raider' and 'Peter Rabbit'.
The team also just finished its first major project for a Chinese film production, the extravagant fantasy-adventure 'Animal World', received enthusiastically in the Chinese market. The film has secured a distribution deal with Netflix as well.
"We've seen considerable acceleration in production activity over the past 12 months, not only in the US, Europe and Australia, but also in China and other emerging markets, and we are confident that it will continue over the next year," said RSP co-founder and Managing Director Tony Clark. "We're adding new talent and space to meet the demand."
He credits some of RSP's success to a continuing appetite in Hollywood for even more spectacular visual effects as well, and notes that recent increases in government rebates have made South Australia a favoured location for competitive VFX production. The state recently introduced a 10 percent rebate for visual effects and post-production work, on top of the federal government's existing 30 percent rebate for such work.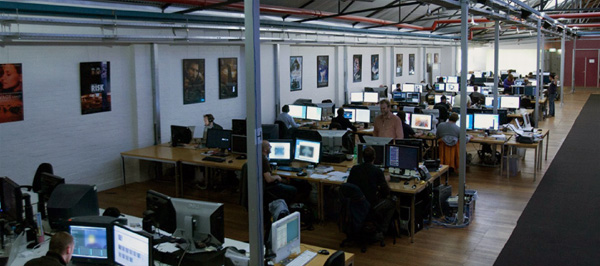 "The rebates, alongside RSP's reputation for producing high quality, complex work, create a lot of opportunities for producers," Tony said. "We compete advantageously with VFX vendors throughout the world." RSP expects to hire new talent across all departments and levels of experience, and Tony said the studio's staff could top 280 before the end of 2018.
When seeking recruits, RSP casts its net worldwide. The studio recently hired Visual Effects Supervisor Tom Wood, who earned a Oscar nomination in 2016 for his work on 'Mad Max: Fury Road'. The company also plans to continue growing its character animation team, which has made significant contributions to all recent projects and has helped the company broaden its creative capacity.
Further to this, RSP intends to keep up a steady flow of talented artists by expanding its education program, which it operates in partnership with the University of South Australia. RSP recently added new undergraduate courses in visual effects skills and expanded its Graduate Certificate program. That program has provided intensive, hands-on training to aspiring artists, many of whom have stepped directly into industry jobs at RSP and elsewhere.
"Our education program has become integral to what we do," said Tony. "It allows us to develop entry level talent who are job-ready. It's become a very useful tool in identifying and nurturing promising young talent."
He remarked that, while the rebate programs have drawn film productions to South Australia, a favourable lifestyle has had a similarly magnetic pull on experienced visual effects artists.
"We have a strong advantage in that South Australia is quite a nice place to live," he said. "It is especially appealing to established artists who have young families. As a company, we have always placed high value on supporting employees through a good quality of life while working on top projects." rsp.com.au